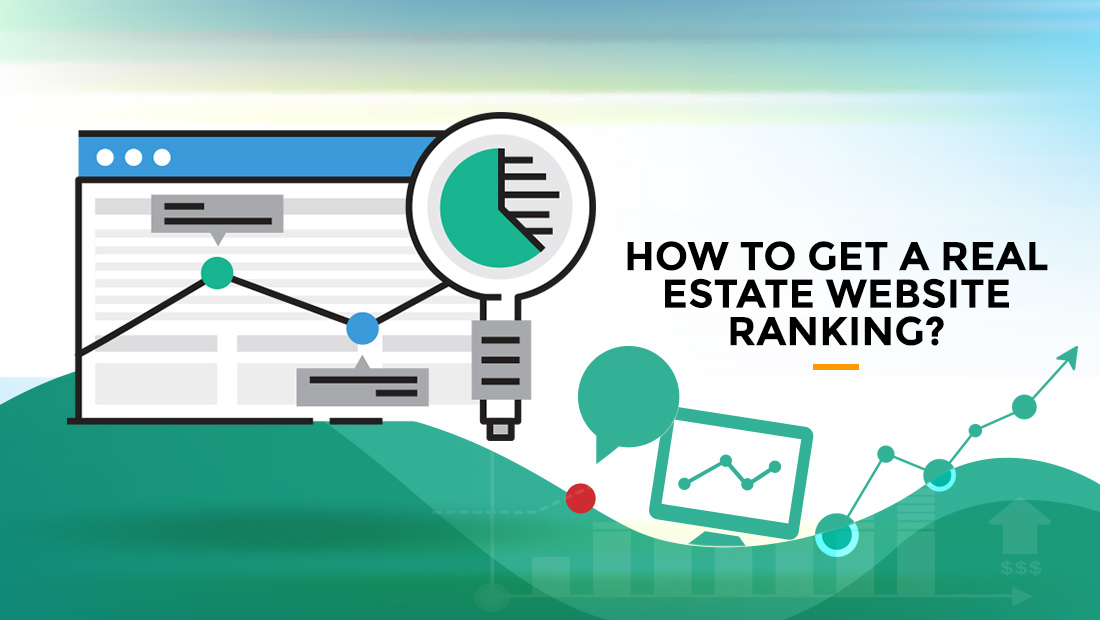 Why isn't my real estate website ranking?
Posted at 11:13h
0 Comments
Why isn't my real estate website ranking?
Real estate SEO is a challenge. Anyone who is ranking highly has taken the time to get there.
It's a terrible feeling to run some searches and see a competitor dominating the results. Luckily there is something you can do about it.
Here are 14 potential problems affecting your real estate website ranking. You can work on these points yourself or hire a professional to do it.
With some effort, creativity, and attention to detail, your site will dominate the search results.
1) IDX v. Organic
The first thing to know is that not all IDX are equal. If you are framing MLS listings on your site, you are sapping your SEO potential: https://realtyna.com/blog/what-is-idx-framing/
Organic MLS systems provide a better SEO option. Under organic MLS, the listings will be hosted on your website server allowing them to be indexed by search engines, which increases the number of pages that can result when a user runs a relevant web search: https://realtyna.com/blog/best-idx-integration-in-seo/
2) Local Content
If you run a search for "San Diego Real Estate", you will find a lot of results from real estate portals—Zillow, Trulia, Realtor.com, etc.
Trying to improve your ranking for these search terms may not be worth your time.
But change these search terms slightly, and you'll find the results are much more varied. For example:
"Where to live in San Diego with young children"
"Where to live in San Diego in your 30's"
No one company dominates these results, presenting an opportunity for real estate agents. Fill your site with local content that answers these types of questions and you'll see an improvement in your real estate website ranking.
3) Neighborhood Content
If you are not providing individual pages for the various neighborhoods in your market, you are not maximizing your real estate website ranking.
Real estate agents have a wealth of information about communities and neighborhoods. This should be leveraged for SEO because it is a level of detail portals cannot provide.
Create content such as:
"best Albuquerque neighborhood for biking"
"top 6 Des Moines foodie neighborhoods"
4) Original Content
The bottom line is that your site needs to have content that separates it from competitors. Think about your niche and create original content that provides more context to your property listings.
5) Blog
A blog is a great place to work on your real estate website ranking and test some strategies. Try a few posts that provide information you think your clients need. If you get a good response, make a new page out of it. You also could seek reader contributions to generate a conversation. The more people engaged on your blog, the more likely they are to link back to it: https://realtyna.com/blog/boosting-real-estate-business-blog/
6) Keywords
Your pages and blog posts should include keywords targeted to search engine results. To maximize you real estate website ranking these keywords should appear in the page url, title, body, description, and photo names.
You should have a mix of long-tail keywords (i.e. where to take a walk in Richmond) and short-tail keywords (i.e. Boise coffee spots)
7) Metadata
Your IDX system should automatically generate metadata. This hidden information will give search engines more details about the pages on your site to help users known what they are clicking on.
8) Social Media
Social media will help you develop a community for your site and cultivate regular readers. You should coordinate your content with posts on Facebook, Pinterest, Twitter, etc. Also, search engines will associated the social media about your site with the information on it and advance your real estate website ranking.
9) Backlinks
Your ultimate aim should be to leave a trail of links to your site around the web. This will help you attract users from other sites. You can further this effort by commenting on other blogs and linking back to related content on your site. But the best way simply is to post regular original content on your site. This will engage your readers and encourage them to do the linking for you.
10) Internal links
The content on your site should be extensively inter-linked. When you create a new page, you should provide a link to a related page on your site. This will help your users find new information and keep them browsing. It also provides more search engine indexing by providing fresh links to old content.
11) Page Speed
Usability and page speed counts. If your website is clumsy and slow to road, your users are more likely to leave your site and less likely to return. This will negatively affect your real estate website ranking.
12) Mobile Responsive
Usability extends to the mobile space. Your site should be mobile responsive, meaning it rescales based on the user device. A mobile responsive site will ensure a solid level of usability whether on the web, mobile, or tablet. It also will make it easier for your users to share your site on social media.
13) Register
It's important to register your business with databases and real-estate directories with your website, email address, etc. Some examples are Yelp, Whitepages, local.com, etc. Each time you create a new account you generate a backlink to your site and create a new way for users to find it.
14) Photo/Video
Photos and video are some of the most popular content on the web and they work really well with the real estate industry. After all, it can be fun to browse property photos ore watch an open house video, even if you are not actively looking for a home. Generate photos and videos that are hyper local, based on keywords, and answer user questions. Then post them on your site and social media to drive up your real estate website ranking.
There are so many angles to real estate website ranking and SEO, each one of these points could be it's own post. If you have any questions or want would like to talk about your specific site, contact us today for a free real estate SEO consultation: https://realtyna.com/real-estate-seo-enhancement/