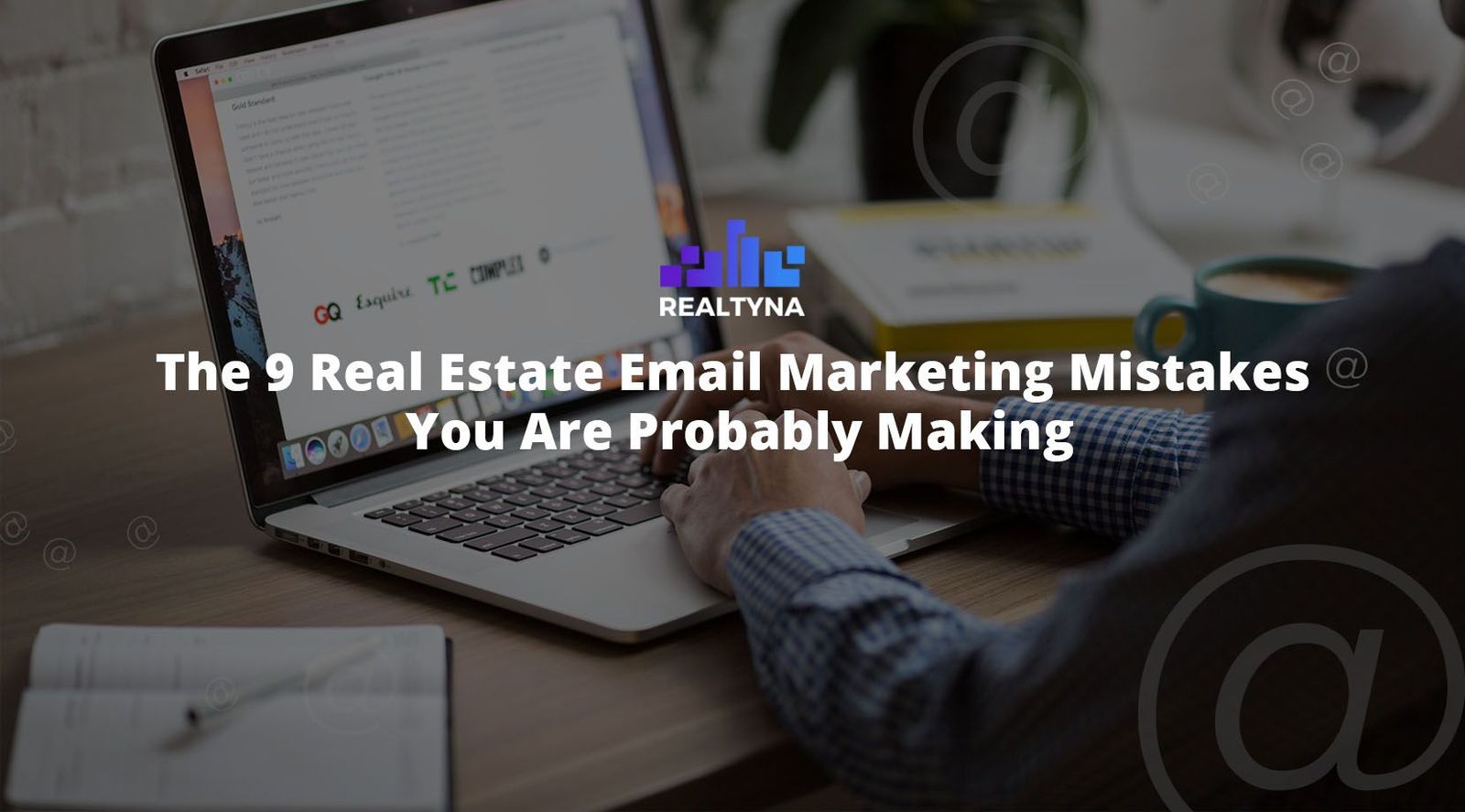 The 9 Real Estate Email Marketing Mistakes You Are Probably Making
28 Sep 2020

Posted at 11:00h
0 Comments
Over and over again, leads say they prefer email to other advertising content. This and its low cost, has made email one of the most persistent and effective marketing strategies in the real estate industry.
Still, there is a lot that can go wrong in a real estate email campaign. In this blog, we will cover 9 common real estate email marketing mistakes and how to address them. If your leads are not taking action on your marketing emails, these are the mistakes you are probably making.
How Can Real Estate Agents Use Email Marketing to Boost Their Business?
Email marketing allows real estate agents to maintain a link with leads even after they leave their website. By building an email list and generating unique, valuable content, agents can develop a brand and increase conversion rates. Real estate agents have access to high quality data and information. The best agents use this information to attract new leads. Some of the top producing email campaigns in real estate are newsletters, market reports, and featured listings.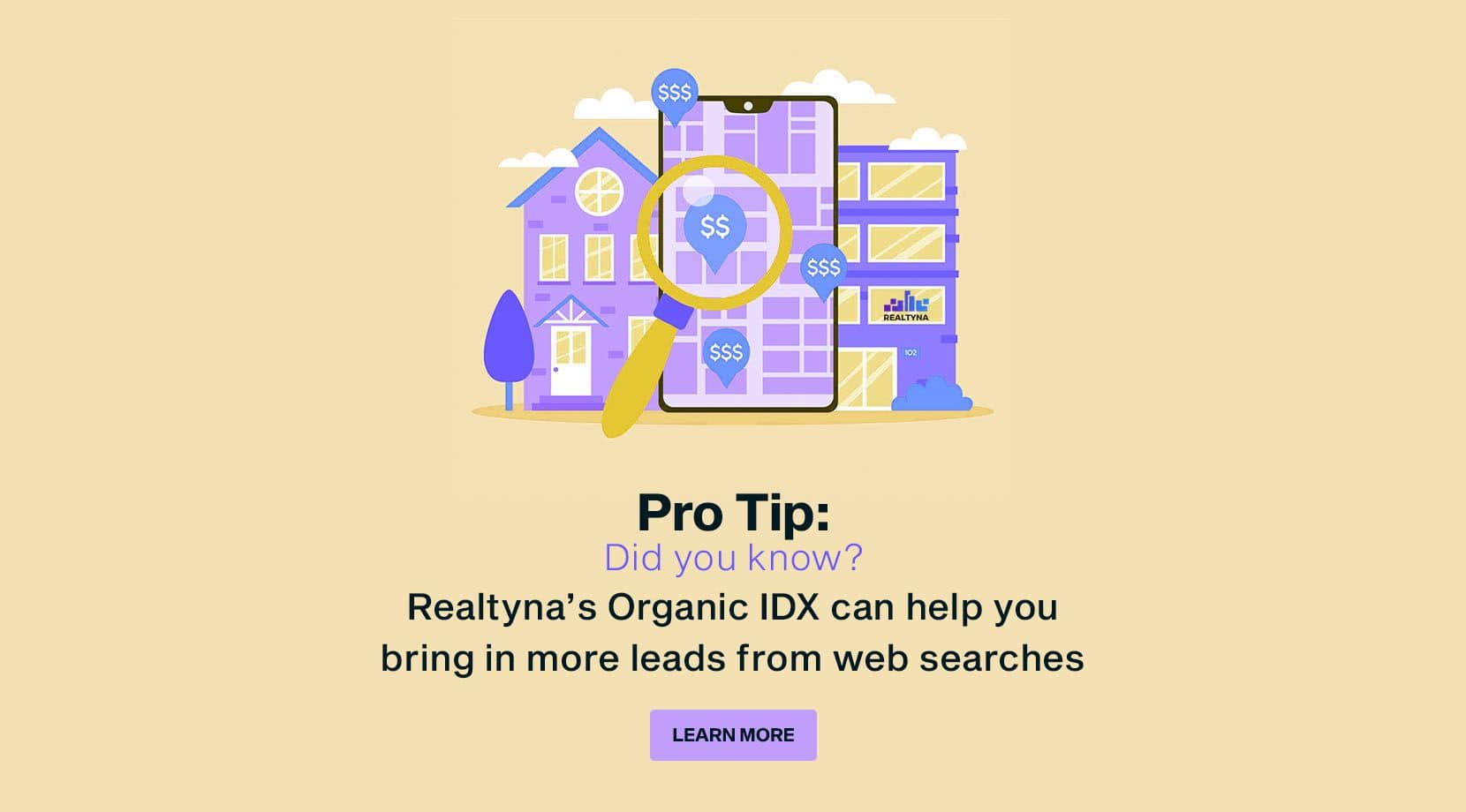 The 9 Real Estate Email Marketing Mistakes You Are Probably Making
Most email marketing mistakes are simple typos that occur when a real estate agent is rushing. But others are evidence of systematic or strategic problems.
1. Not Formatted for Mobile
When designing your marketing emails, you need to be aware of reading habits. If they are like most of us, your leads probably read the vast majority of their emails on their phone. Therefore, marketing emails that are not formatted for mobile can be detrimental to your campaign. Even one poorly formatted email can push leads to unsubscribe.
2. Poor Subjects
The subject line is your opportunity to make a good impression. Whether your leads open your marketing email or not, they will probably read the subject. There are many approaches for creating good marketing email subject lines. There is the FOMO (fear of missing out) approach, the offer a solution approach, the personal approach, etc. Some real estate agents even do a good job with humor. Choose carefully and monitor how your leads respond.
3. Poor Preview Sentences
Modern email software also lets your leads see the first few lines of your message without opening it. Be aware of this, and make sure this text is helpful to your marketing goals.
4. Poor Timing
Your leads have jobs, families and responsibilities. Your goal should be to reach out to them when they have a minute to read your email. Some research has shown that recipients are more receptive to marketing weekdays in the late afternoon. This makes sense as workers are often under less pressure at this time. Ultimately, timing will depend on your leads and their daily life patterns. Keep track of your click rates, and adjust accordingly.
5. Impersonal Account
Real estate, in many ways, is a relationships business. In everything you do, you should be working to build relationships and personal connections. Few things fly in the face of this like receiving an email from [email protected] or [email protected] or [email protected].
6. Unclear Call to Action
Real estate email marketing is not subliminal messaging. Your leads should be able to read your email and know within seconds the action you want them to take and the benefit if they do. If you are finding your emails have persistently low conversion rates, revise your call to action.
7. Clichés
There is no shortage of marketing in the real estate industry. There's also no shortage of bad marketing. Your email list is a tool to generate leads and ultimately income for your business. Don't waste this by filling your marketing emails with the low quality clichés we hear everyday.
8. Link Problems
Once you send your email, you can't get it back, and it's probably not a good idea to send another. So double check your links before sending. A broken link or a link to the wrong page can spoil a call to action and push a lead to a competitor.
9. Placeholders
There is nothing wrong with placeholders. We all use them. Just make sure there are none remaining when you send your email. After all, no one likes to receive an email addressed to [insert name here].
Now you know the 9 real estate email marketing mistakes you are most likely making. Questions or feedback? Leave them in the comments. Or for more from the Realtyna blog, check out The Psychology of Font and How to Use It in Your Real Estate Logo.