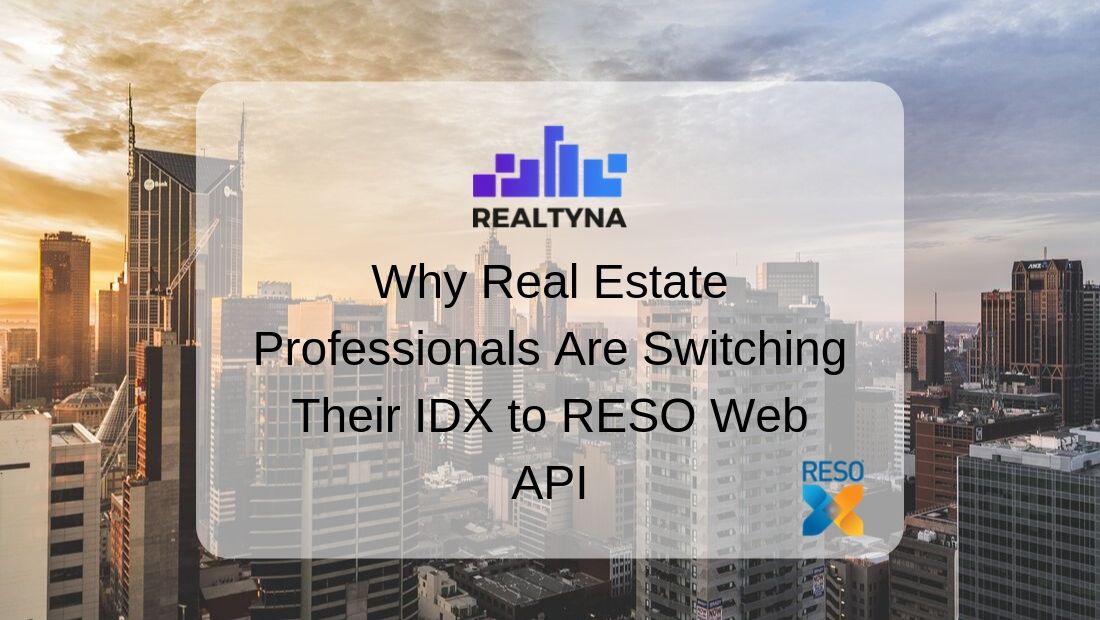 Why Real Estate Professionals Are Switching Their IDX to RESO Web API
25 Oct 2019

Posted at 10:30h
0 Comments
IDX is the foundation of online real estate business. It's the system that allows agents and brokers to market MLS listings and generate leads. As technologies have evolved over the past 20 years, so too has IDX. Simple iFraming techniques led to FTP transfers, which led to RETS. Now agents and brokers on the cutting edge are switching their IDX to RESO Web API.
What Is RESO Web API?
RESO Web API is a data technology standard designed to streamline the movement of listings data across MLS. It reduces local hosting and security costs for agents and brokers, and promises to push real estate deeper into mobile and social applications.
How Does RESO Web API Work?
RESO Web API works via an application programming interface. This technology allows an MLS to package the processes and rules to access its database in a single component. This component simplifies the connection between the MLS and an agent IDX site. It also allows users to query the MLS directly in response to a property search.
Why Real Estate Professionals Are Switching Their IDX to RESO Web API
RESO Web API represents a new way of doing real estate business online. And agents are starting to notice the advantages.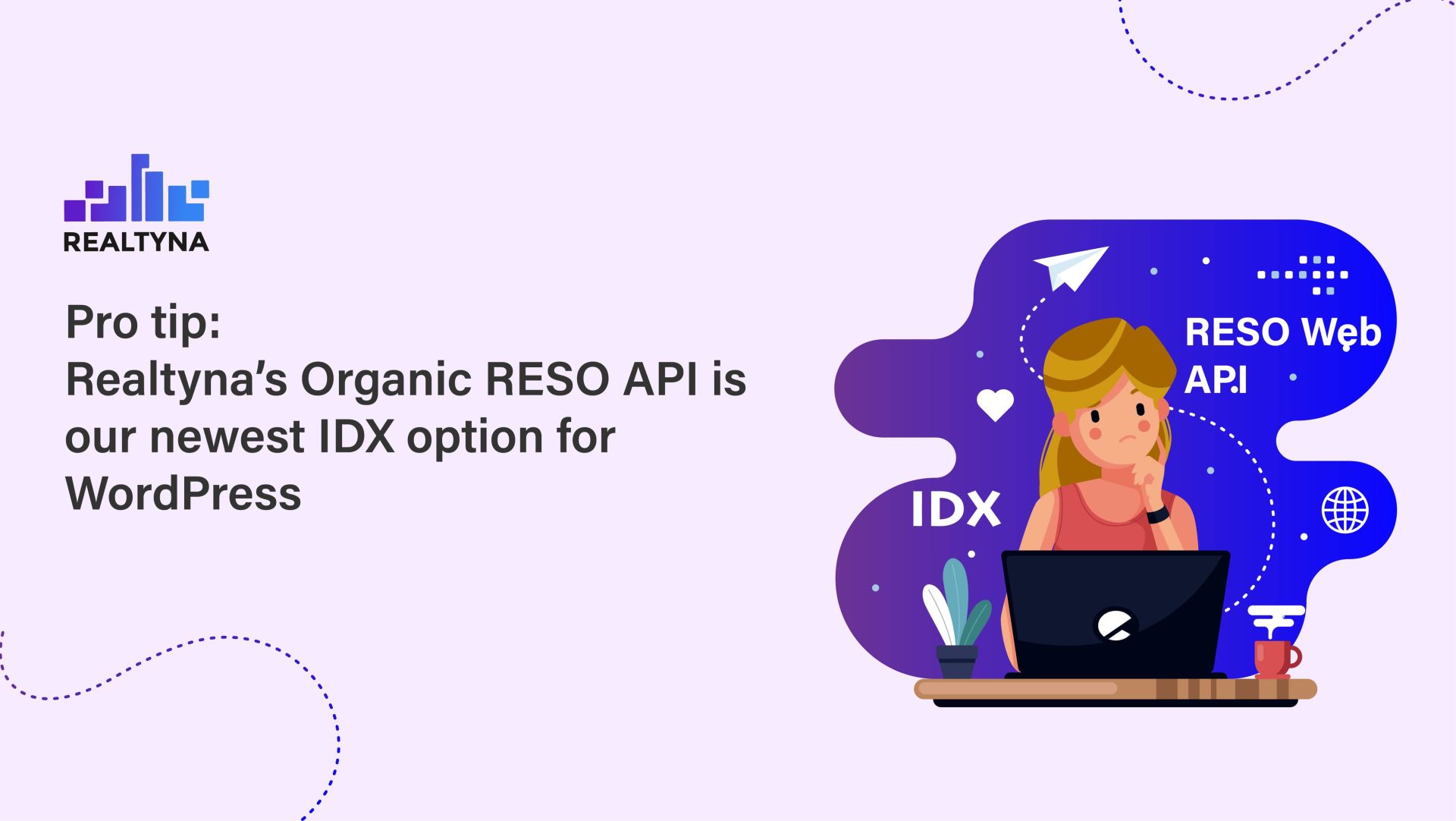 Faster Development
RESO Web API simplifies and standardizes the process to connect to an MLS. For developers, this means less coding and faster project delivery. For agents and brokers, it means less downtime and more selling and marketing.
Easier Integration
APIs are a common computer technology used across many sectors. They also have a large community of developers that are familiar with their uses and potential. This should make it easier for third-party software companies to develop solutions that integrate with IDX.
Streamlined Connection
Simplifying the rules and processes to access the MLS means there is less upkeep for an IDX site. This allows agents to better allocate their time and resources.
Fewer Hosting Costs
Because RESO Web API provides for direct queries to the MLS, there is no need to store the MLS listings locally. This reduces the burden on an agent's web servers and lowers cost.
More Secure
Fetching listings off site also means there are fewer concerns about security and compliance.
More Flexibility
Many of the characteristics of RESO Web API are optional. If agents wish to replicate the MLS database like a RETS system, they can still do that.
Now you know why real estate professionals are switching their IDX to RESO Web API. Questions or feedback? Leave them in the comments. For more from the Realtyna blog, check out 18 Tips to Make a Normal Real Estate Listing Video Into Internet Gold.