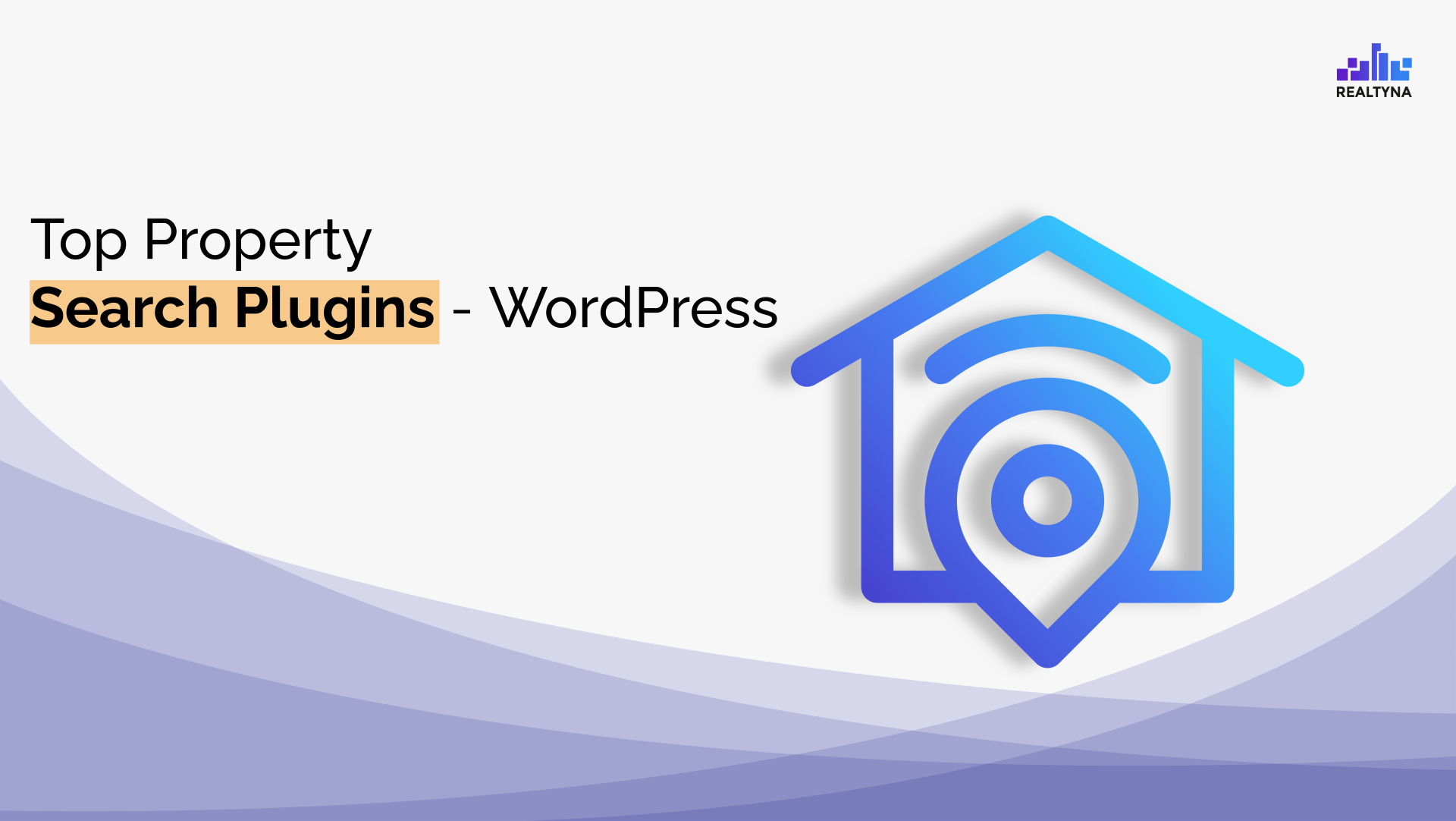 Top Property Search Plugins – WordPress
28 Mar 2022

Posted at 11:00h
0 Comments
Do you have a real estate website and are wondering how to make it productive enough to land you new clients and generate more leads? Then, you're in the right place! In today's article, we will discuss some of the top property search WordPress plugins and how you can leverage them to increase your website's return on investment.
Best WordPress Real Estate Plugins in 2022
The real estate market has so many plugins, and at times it might be confusing to choose the one which best suits your business needs. Read on to learn more about the WordPress plugins real estate agents should use to grow their real estate business.
Zap Search Add-on
The most important aspects of a productive real estate website are speed, security, and support. Which is what the Zap Search Add-on is all about. Zap Search Add-on offers an ultra-fast and optimized search experience to your website visitors while providing your site with a guaranteed minimum of 20% more speed. This real estate plugin is open-source analytics and has full-text search tools that allow you to configure many listings in milliseconds, reduce site bounce rate due to slow loading times, with great value for SEO. With this plugin, you can enjoy the following benefits on your real estate WordPress Website;
Boosts the performance of a large number of listings,

Increases the speed five times more

Great SEO value

Users can access search features like select to search, text, and more

With its in-built polygon and radius map search, your website users can select preferred areas for a customized search

It is highly customizable and offers more accurate location search and an improved text matching

In addition, the real estate WordPress plugin provides a new sort option where users can get more relevant search matches through "Best Match"

It also provides search suggestions with instant results

The Zap Search Add-on is easy to install, and real estate professionals get additional support from Realtyna's team of developers.
Neighborhood Add-on
The next top property search plugin for your WordPress real estate website is the Neighborhood Add-on. Real estate is all about location. When homebuyers look online for a new home, they are always more interested in the neighborhood and the amenities that come with it. The possibility of a client buying a house in a particular district is higher when they have more information about its facilities. They check if the area has schools, gyms, hospitals, and other neighborhood amenities. With Realtyna's neighborhood Add-on, here's how you can make your real estate website more professional and productive to generate more leads:
Real estate professionals can create separate pages for their listings for each neighborhood, with videos, images, descriptions, and features.

Also, you can create a neighborhood or community based on hierarchy

When you assign listings to a specific area, the plugin allows the listings to be listed in the various neighborhood pages.

Furthermore, you can create a carousel for showcasing the neighborhood.

You can also show the center of the neighborhood on a map and create a neighborhood page and menu.
Open House Add-on
Organizing open houses is one of the most effective ways real estate agents sell homes. But, have you thought about more ways through which you can spread more information about your open house? With Realtyna's Open House Add-on, you showcase the dates of your open house listings on your website to grab the attention of your website visitors. Generate more leads by showcasing your open house listing on your website with Realtyna's Open House Add-on.
Features
You can automate the process of sending notifications to your users about new open house dates

Generate more leads through lead capture tools included in the Add-on

Users can access live and updated open house data on your website

Your website visitors can quickly create an account with you

Map live open house information from your MLS provider straight to your website

Also, you can create Contact Agent Form and calls-to-action, and more.
Membership Add-on
The Membership Add-on for WPL is another top property search WordPress plugin that allows real estate agents to define various membership packages based on their business needs. The Add-on is flexible, scalable, and sophisticated that enhances your WPL Pro-powered website with registration and subscription tools for agents and clients. Equipped with a real estate CRM and advanced portal search Add-on, this real estate plugin offers Realtors everything they need for their business in one roof. Its features include:
Lead generation

Agents and clients can easily add properties to your website through the registration and subscriptions tool. For example, you can create free or paid membership packages that allow agents and homeowners to list properties for free or for an additional fee

Agents, brokers, guests, constructors, and all other real estate professionals can use the services

An easy payment gateway that supports payments through credit/debit cards and PayPal.

Membership packages range from 1 day to when the user decides to terminate the subscription

There is a criterion for renewal

Users can list properties in the following categories: number of properties, hot properties, featured properties, etc.
Organic ListHub Integration
Is your brokerage registered to ListHub, and you're trying to figure out how you can get all your ListHub data to your native website? Look no further! Organic ListHub integration is the most suitable solution for this. You can seamlessly migrate all your ListHub data to your real estate WordPress website with this tool.
This solution is beneficial for your website because the migrated data will be indexable by Google and other search engines and boost your website's SEO content, increasing its chances of ranking high.
In addition to getting high SEO value, the Organic ListHub Integration has top-level lead capture tools such as interactive property map, social media share, contact agent, favorites, as well as upgrades for neighborhood intelligence, SMS notification, analytics, and saved-search.
Final Words
While real estate websites are one thing, having a successful website is another. As a real estate professional, you have to use only the solutions that help your business grow. The plugins above are ideal real estate WordPress tools for your business expansion. Make use of them and get a good return on investment.
Read the articles below for more real-estate-related information.
How to Build the Best Property Agent Website With WordPress
Best WordPress Real Estate Website Themes for Agents With Free Demos