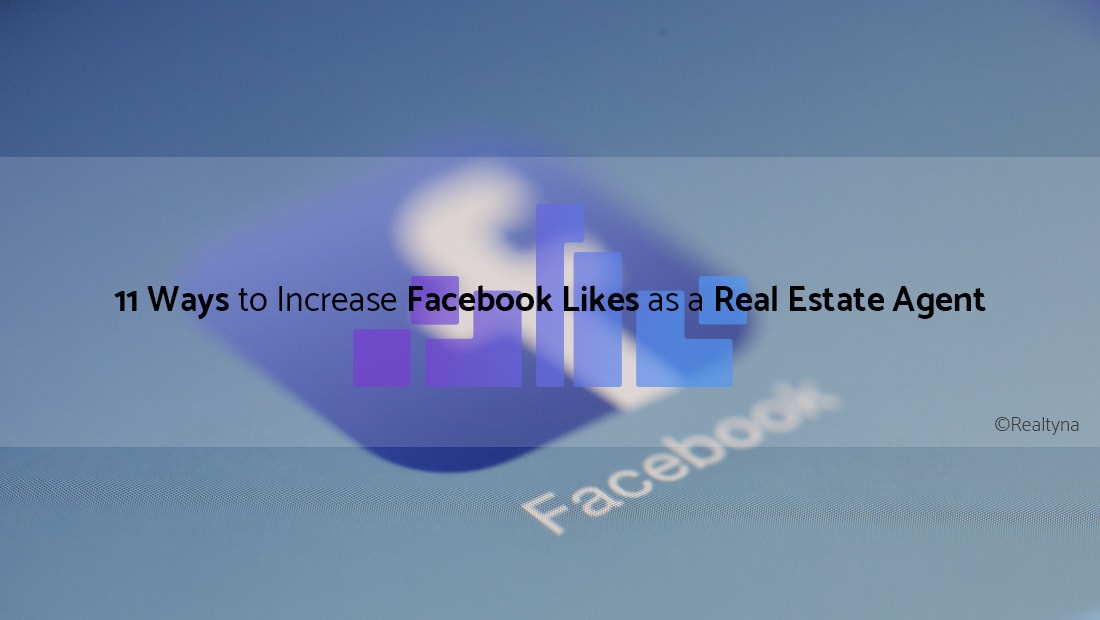 11 Ways to Increase Facebook Likes as a Real Estate Agent
07 Jan 2019

Posted at 10:00h
0 Comments
Consider this: 68 percent of all adults in the U.S. are on Facebook. Of those, 74 percent use Facebook daily. That is some 140 million people logging into the same site everyday—liking pages, commenting on stuff, etc. As a real estate agent, you might be asking, "how can I get some more of the action on my page?"
Any great networker will tell you it takes effort and strategy to build a robust Rolodex. Increasing your Facebook likes is no different. But as a real estate agent you have an advantage. You have highly valuable information about the housing market and you have great visual content that is easily shared on social networks. Increasing your Facebook likes involves utilizing this information in clever ways.
To get you started, we've listed below 11 ways to increase Facebook likes as a real estate agent.
1. Add Social Media Share Buttons to Your Listings/Blog
Give your users the opportunity to share your content quickly and easily by adding social media share buttons to your listings and blogs. These buttons are best added in a location that is easily visible but does not intrude on the content, such as just below the listing details or next to the blog author's name.

2. Add a Facebook Like Popup to Your Website
You can encourage your users to subscribe to your Facebook page with a popup. Several software companies offer a plugin for this. This feature is best activated, as the user is about to leave your page. If she enjoyed your content, the popup might be enough to get her to like your page.

3. Add a Like Button to Your Email Signature
Real estate agents are constantly sending emails. By adding a like button to your signature you can remind your colleagues, clients, and others in your professional network to subscribe to your page.
4. Send Your Listings to Facebook
By sending your listings to Facebook you are adding value to your page. You can use these listings as an extra feature of your Facebook page or transform them into ads and target a select audience with a campaign. Both strategies encourage those who are already logged into Facebook to like your page.
LUKE'S TIP: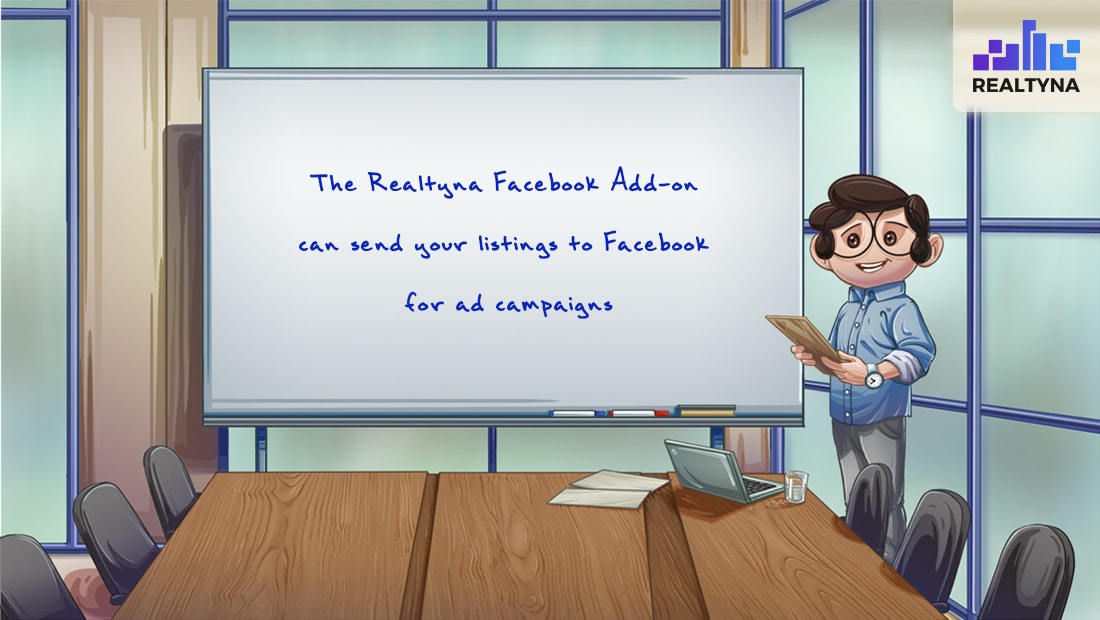 5. End Your Content With a Call to Action
Bloggers tend to end their content with a call to action. This is a good strategy to ensure the content on your site serves a business purpose. You can pick up some more Facebook likes by making this call to action a call to subscribe to your page.
6. Ask People You Know to Like Your Page
We are all most persuasive with those we know on a personal basis—family, friends, former clients, colleagues, etc. Most of the people in this group will like your Facebook page with nothing more than a simple request. Don't hesitate to take advantage of this.

7. Improve Your Posts With Photos, Video, and Graphics
Gaining Facebook likes as a real estate agent also depends on high quality content. It is well known that Facebook posts that include photos, videos, and graphics are the most shared. So where possible, try to include these visual features in your content.
8. Post At Optimal Times
You can also maximize engagement with your Facebook posts (and by extension your Facebook page) by publishing at the optimal time. Peak activity on Facebook has been shown to occur between 1 p.m. and 4 p.m. If you use a social media calendar, you can schedule your posts for this period.
9. Release Exclusive Content on Facebook
You can encourage people to like your page by saving your best content for Facebook. This works best with market reports and other intelligence. It also rewards those who have already subscribed. You may be worried about having enough content. If this is the case, you can simply publish on Facebook first and tell your users that they should like your page for the most up-to-date information.

10. Create a Competition or Giveaway for Facebook Subscribers
Everyone likes winning something for free. Try to tie a promotion or competition to your Facebook page and make it clear only subscribers are eligible.
11. Be Active in the Relevant Facebook Groups
You may also increase Facebook likes by being an active and positive Facebook member. If you are in any groups, contribute regularly and provide constructive comments.
Now you know how to get more Facebook likes as a real estate agent. For more tips on improving your real estate business, like our Facebook page.