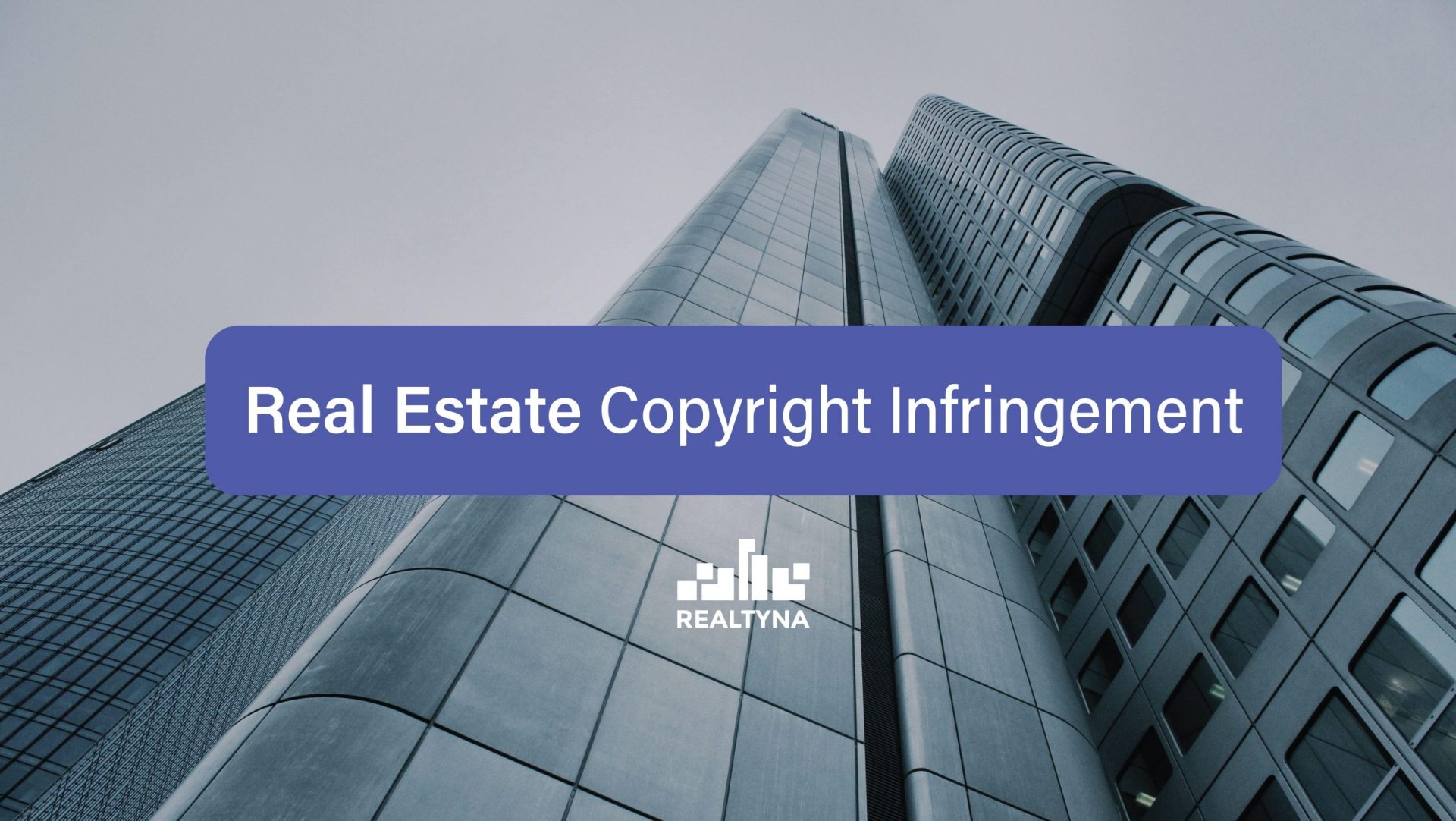 Real Estate Copyright Infringement
11 Dec 2020

Posted at 11:00h
0 Comments
Virtual tours are somewhat a new trend taking over the real estate industry. They are a safe alternative to an open house for all parties—real estate agents, as well as buyers and sellers. Virtual tours are not only a great way to showcase your listings, but they are also great content you can post across your social media channels. Instagram and Facebook heavily favor video content and give it extra boost and visibility.
Considering the popularity and huge success of real estate agents across such platforms as Tiktok, and now the new Instagram feature Reels, it's no wonder real estate agents are focusing on video content more and more.
With such a shift comes some consequences, specifically the possibility of copyright infringement (a.k.a. the worst nightmare of every video producer).
So, how can real estate agents avoid copyright infringement? What is copyright infringement and how to distinguish it from fair use? We will talk about it in a minute.
What Is Copyright Infringement?
So, what is copyright infringement? Copyright infringement is the use of content that is protected by copyright law without the written permission of the copyright owner.
How does it apply to real estate agents? Well, let's start from the easiest one. Sometimes your clients might want to use their own photos of the property. This can be pretty dangerous, since you're not so sure who photographed it. Maybe it was a professional photographer who owns the right to these images. This might become an issue. So, as a rule of thumb, experts suggest not using third-party content, if you don't know for sure who the owner is. And if you know, always ask for permission. As a matter of fact, linking to the owner of copyright is not enough. Copyright infringement in the real estate industry is most often associated with an illegal use of photography, but it's not only that. Music is also a subject of copyright.
Many real estate agents use music in their virtual tours videos, as well as open house events. So what are the rules that agents need to follow?
Depending on what type of video you want to use the music in, there are different licenses you need to obtain.
Here are some examples.
If you have an open house and you want to play a music during it, you need to obtain a performing rights license.

If you're also recording your open house or hosting a live virtual event, you need to make sure that the performing rights license has a video shooting permission. This licence only covers live events. So if you want to record a virtual tour, you need to obtain a different license.

In the case of a recorded virtual tour, you need to have a synchronization license.

And as all lawyers suggest, you need to have all your licence copies.
What Happens When You Don't Have a Licence?
A copyright infringement notice can do an actual damage to your content. Starting from your content being taken down to actual financial damage. Most importantly those financial damages can be "from $750 per work up to $150,000 per work," according to 17 U.S.C. §504.
So, if you're not sure about the content you're using, consult with your attorney.
What About Tiktok and Instagram Reels?
Tiktok and Instagram Reels are known for their videos that involve music. How are users using it without copyright infringement? Well, Tiktok and Instagram Reels have their own library of audio sounds, royalty fees of which are already paid. So, you don't need to worry about the copyright infringement notice if you're using music from Tiktok and Instagram Libraries. In case of using a copyright music, Instagram will notify you in advance to change your music, because it violates the copyright.
Want to learn more about copyright infringement in the real estate industry? Check out NAR's video. Or for some free images you can use without copyright worries, check out our list of royalty free image sources for your real estate website.