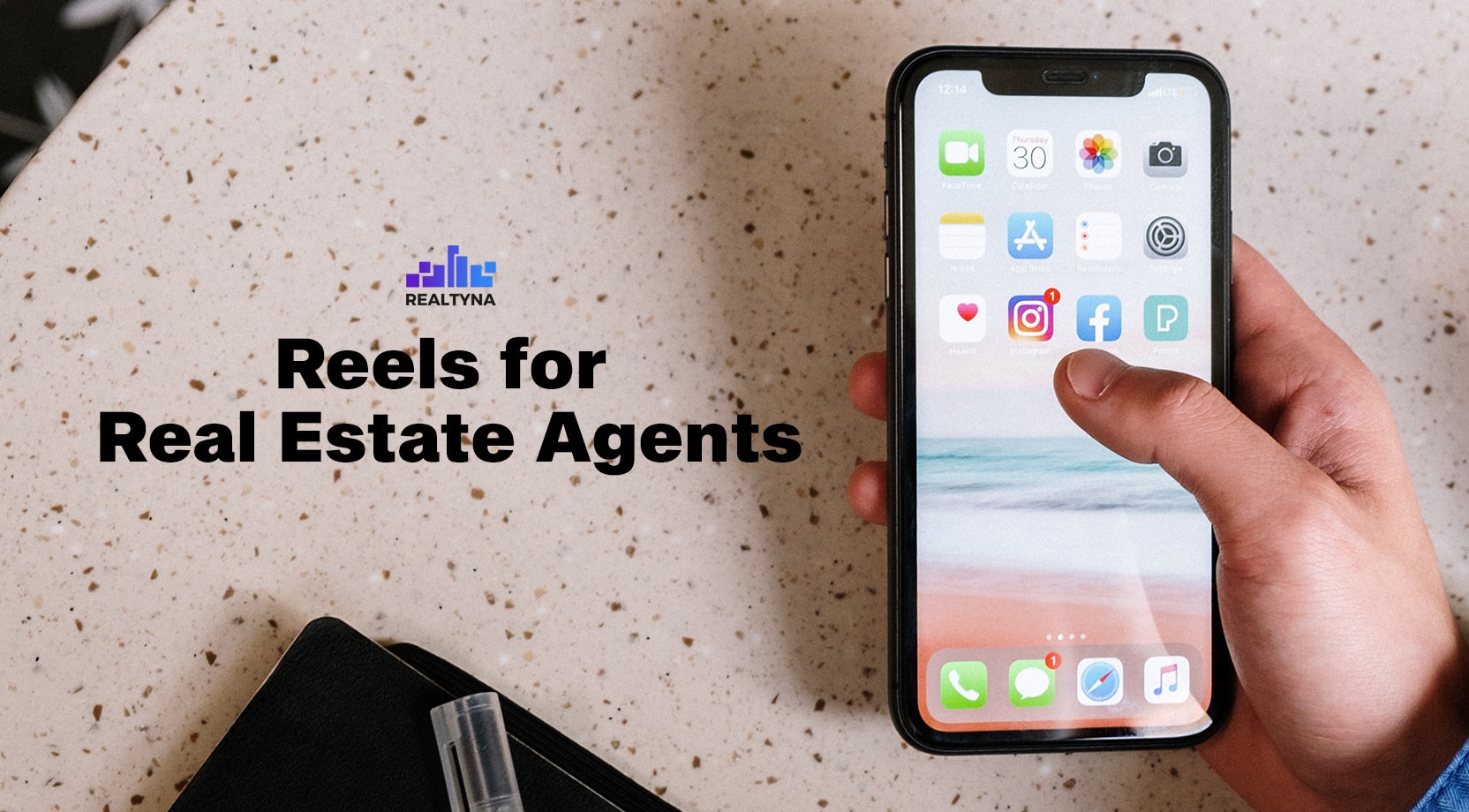 Reels for Real Estate Agents
26 Nov 2020

Posted at 11:00h
0 Comments
The Reels is a new sensational feature in the world of video production and creation. It allows users to create and combine short video clips, set catchy music, and adore your video clip with text and stickers. Sounds familiar? If you thought it's a carbon copy of TikTok, you're not the only one.
Instagram launched its new feature Reels back in July/August. After India launched its Tiktok ban, Instagram introduced its beta version of Reels. With tensions rising between America and China and Tiktok's possible ban in the US, Reels presents a new opportunity for video content creators specializing and capitalizing on short video content.
Real estate agents are not strangers to short video content. Tiktok became quite a popular platform for real estate agents. Turns out people love watching listing tours and receiving quick tips from real estate agents.
Reels is a new platform with yet untapped potential for a new possible audience. Considering that the Instagram algorithm is heavily favoring Reels content since it's a new platform, we think real estate agents might see surprising results by posting on Reels.
How to Use Reels?
Using the Reels feature is pretty easy.
You open the Instagram App. Access an Instagram Stories camera and near the bottom option, you'll see the Reels option. You can start recording it by accessing the recording button.

You can add audio by accessing the audio icon.

You can change the speed of the video by tapping a speed icon.

The timers icon help you control the video recording time

Align button helps you to line up the objects with the next clip for a seamless transaction

After your short clip is ready you can move to a share screen, finalize your video by adding a cover image as well as caption and hashtags. You can tag your friends and share them with your followers. You also have an option to showcase your reels on your Feed as well as just keep them in the reels section.
As you see Reels is similar to the Tiktok platform, the main difference being the duration of the video.
How Can Real Estate Agents Benefit From It?
Real estate agents have seen great results from platforms such as TikTok. We see that short-duration videos work perfectly for the real estate industry. They are easy to record and often they match thematically with the video type. For instance, if a real estate agent is planning to record a short tip video, Reels is perfect for that.
So, what type of video can real estate agents record with the Reels feature?
Market Reports

Market Update

Short Tips for Homebuyers and Sellers

Educational Tips for Fellow Real Estate Agents

Personal Content—you want to have a strong connection with your followers. What can strengthen this bond more than showcasing you're just a fellow human being. Breach the fourth wall!

Listing tour- of course, short-duration videos are perfect for the listings videos

Funny Real Estate Agent Stories-—Spice up your Reels stories with a funny content

Day in the Life of Realtor
P.S Check out our interview with RESO CEO Sam DeBord-A Conversation With RESO CEO Sam DeBord