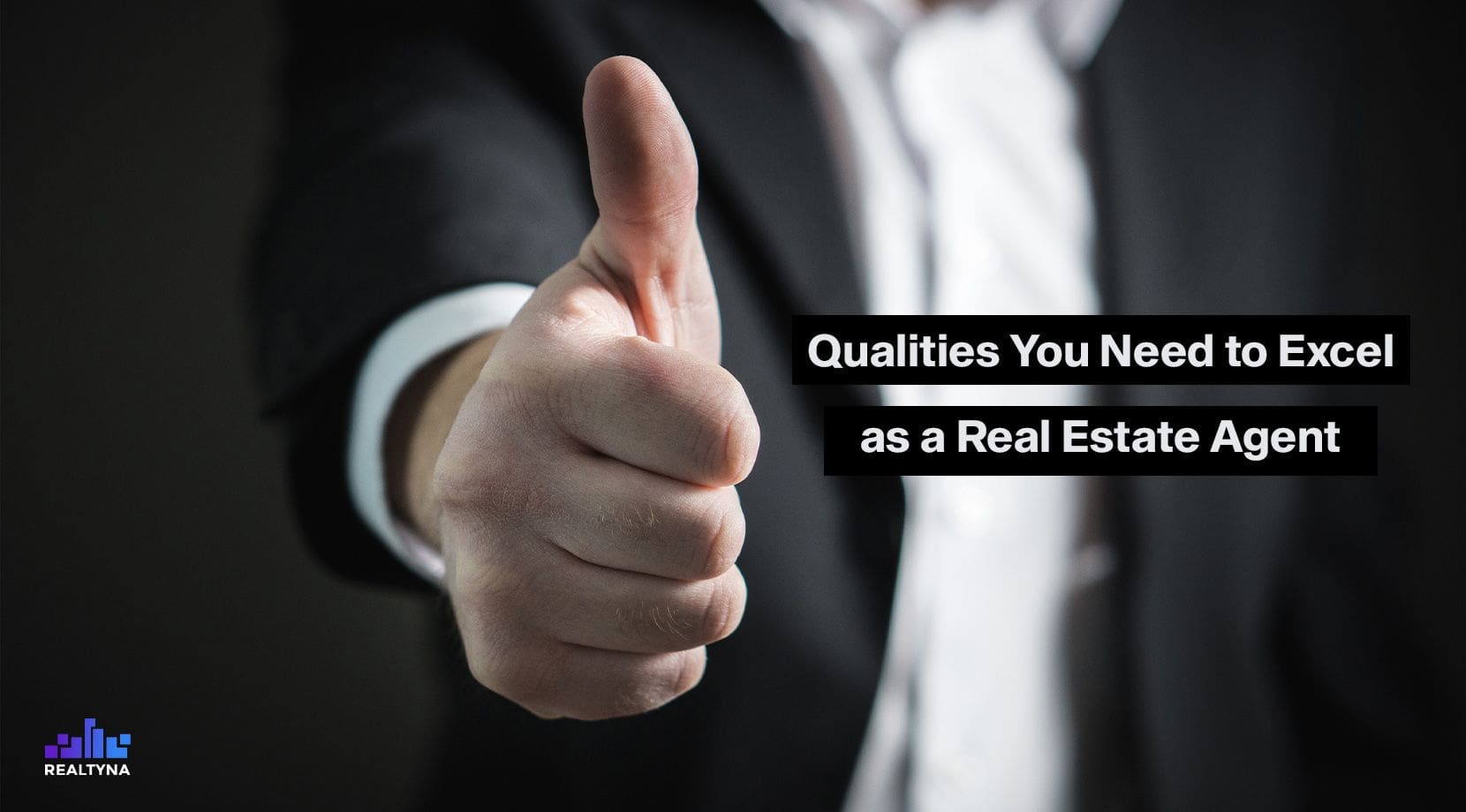 Qualities You Need to Excel as a Real Estate Agent
03 Jul 2021

Posted at 11:00h
0 Comments
Being a real estate agent takes a lot of hard work and determination. It is not easy to build a career in the real estate industry, but it is worth it. Today, I will outline some of the key qualities that you will need to be a successful real estate agent.
Determination
Without determination, you won't get far because as a real estate agent you must be determined to succeed in the industry. You must pay attention to every detail and take every opportunity you get to better yourself. Every client is important. Every deal you make is important. In order to succeed, you must know how to work with your clients and be a people person. As a client's representative, you must find ways to make sure that your client wins. Without determination, you are most likely to give up easily, so make sure you're doing it for the right reasons.
Good Communication Skills
Communication is the key to success. The best real estate agents are good at communicating with their clients, and they know exactly what it is that the client wants. With good communication skills, an agent can discuss all matters before a contract is signed and negotiate every aspect of the deal to make sure that both parties are satisfied and benefit from it. Here are some tips for strengthening your communication skills:
Always listen to your clients requests, let them talk and take cues from them.

Don't be afraid to ask questions. If you have any hesitations, ask them to clarify what it is that they mean.

When speaking to your clients, always make eye contact. Eye contact helps you look more confident, and it builds trust with your clients. Also, maintaining eye contact helps your clients feel more comfortable and reassured as it lets them know that you are listening to what they have to say.
The Ability to Network
Real estate is all about networking. You must have a lot of connections to be a successful real estate professional. Networking abilities are a required skill for all real estate agents. However, you don't necessarily have to be an extroverted person to succeed in the real estate industry. If you have the determination and good communication skills then, you are on your way to success. Sometimes introverts are the best real estate agents since they are known to be good listeners, which helps them stay focused. They have quality conversations and take notes on what their client needs and is looking for.
Attention to Details
As mentioned before, while extroverts might be good at talking and warming up to their clients, introverts have a sharp eye for details. As a real estate agent, you must take note of as much information as possible. Always search far and wide. Whatever it is that you are doing, you must be comfortable with the little things because it is always the small pieces that make the big picture.
Integrity
One trait that clients value the most in real estate agents is honesty. If you want to be a successful real estate agent, you must be completely honest with your clients. Being dishonest and immoral can easily ruin your reputation. Don't lie to your clients just to get them to buy a house. Having a bad reputation in the real estate industry will not benefit you nor the client, as most clients tend to search for real estate agents through referrals.
Local Knowledge
Local knowledge gives you a head start in being a good real estate agent. Apart from understanding the rules and regulations of different areas, you should also know the trendiest places among locals such as cafes, restaurants, grocery stores and leisure activities. It is best to develop good local knowledge. If you are new to town, take time getting to know everything in order to offer the best service to your clients.
Effective Negotiation Skills
Negotiation is one of the must have qualities of a good real estate agent. You must know how to stand your ground and when to say no. You can't be overly pushy, but you can't let your client take advantage of your kindness either. You must know the best ways to compromise. The ability to be persuasive is also a strong skill of a good negotiator. Know your price and stand your ground, being confident helps you stand out and gain your clients trust.
Persistence
Many real estate agents fail to become professional in what they do because of one important aspect: not following up with the latest trends and leads. However, today it is easy to keep track of relevant details and useful information with the help of mobile apps. Successful real estate agents don't waste time waiting on a client's call. They are flexible and keep a check on all appointments and meetings. That way they can easily adjust their schedule within their clients convenience.
Passion
Last but not least, make sure you become a real estate agent for the right reasons. Being passionate about what you do is very important, even if you do not acquire all the skills mentioned above. Being passionate gets you far. Everything else just comes hand in hand. Real estate agents who love what they do are the best in their job.
Want to know more about the real estate industry? Check out more of our blog posts.
Tips for Launching a Successful Real Estate Website
The Importance of Resumes for Real Estate Agents