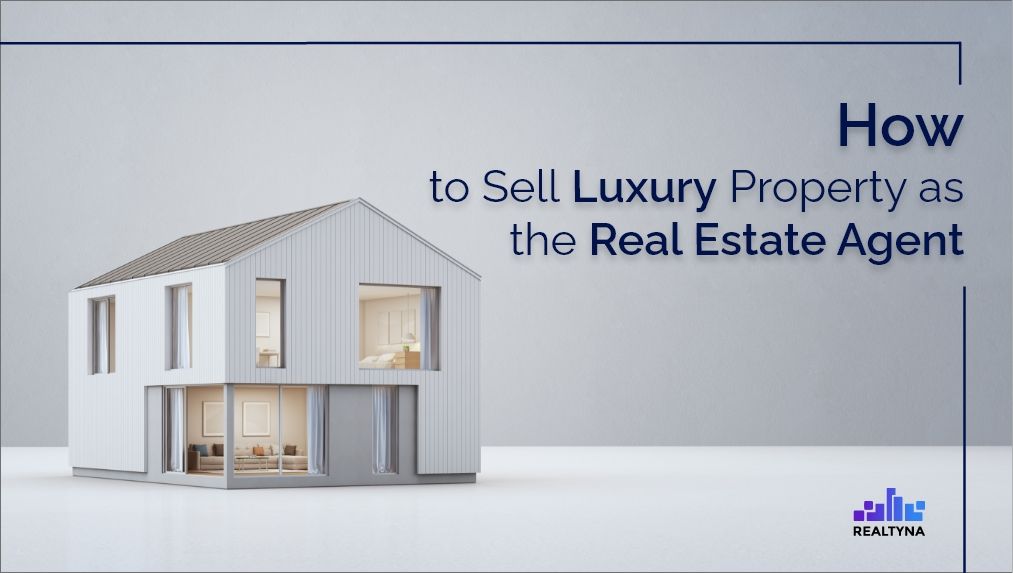 How to Sell Luxury Property as a Real Estate Agent
14 Sep 2021

Posted at 11:00h
0 Comments
There are three common ways to sell in today's real estate world, but it can be different for luxury properties. As there are less buyers for luxury properties, there are different ways to market property and to make deals.
Today, we are going to speak about how to sell luxury property as a real estate agent. We will highlight how luxury properties differ from other types of houses and how real estate agents can make deals more easily.
Let's jump into it!
Can Real Estate Agents Sell Luxury Properties?
Real estate agents can sell any type of property available on the market. Selling luxury properties is not an exception here. Quite simply, they can easily sell and negotiate with clients who want to buy stunning, luxury houses.
What Should Real Estate Agents Know While Selling Luxury Properties?
While selling property as a real estate agent, there are several things you need to know. What do clients want to know about the property? Quite simply, a detailed guide to the location of the property and neighborhood intelligence. Why is this house different from other properties available on the market? What about the building, style and more? So before listing the luxury property, you should make sure that you know everything about it and that you are able to answer any questions related to the property.
What to Consider While Selling Luxury Property
Market Wisely
Luxury properties simply differ from other types of properties out there. If there are more customers for traditional properties, luxury properties have less customers. Quite simply, real estate agents should market those properties more wisely to close a good deal in a short period of time. Want to know how to market wisely? Check our article on organic marketing strategy: be ahead of the game with these marketing tips.
Choose the Best Price
While selling property, one thing that really matters is how appropriate the price is compared to the property. Sometimes, real estate agents need to negotiate with property owners about it to choose the best price, which is the best option on the market. If a real estate agent wants to be successful, then he or she should know the market prices. This will help both homeowners and agents to close good deals. No matter how luxurious the property is, having an inappropriate price will decrease the chance of making a deal.
Avoid Open Houses
Owning a luxury house is a privilege that not everyone can simply afford. So, when someone is interested in buying this property, you, as a real estate agent, should show them that it is a privilege for them. It simply means that real estate agents should avoid having open houses when it comes to luxurious properties. By implementing this rule, you will avoid several people who are only interested in how the property looks, and only real customers will be in touch with you for showing the property.
Online House Tour
Have you ever seen professional real estate agents videos on YouTube where they show luxury properties? This is something that definitely helps agents to sell their properties. You can just show part of the house, but keep some important parts of the luxury properties in your videos. This step will bring you more customers and it will become easier for you to sell the property.
Last Several Words
Real estate agents are always thinking about evolution and development. Are you interested in luxury properties? Check our article on how to become a luxury real estate agent.
As already mentioned, marketing strategy always plays a huge role in making deals. For more, check our article on what to consider while marketing luxury real estate.