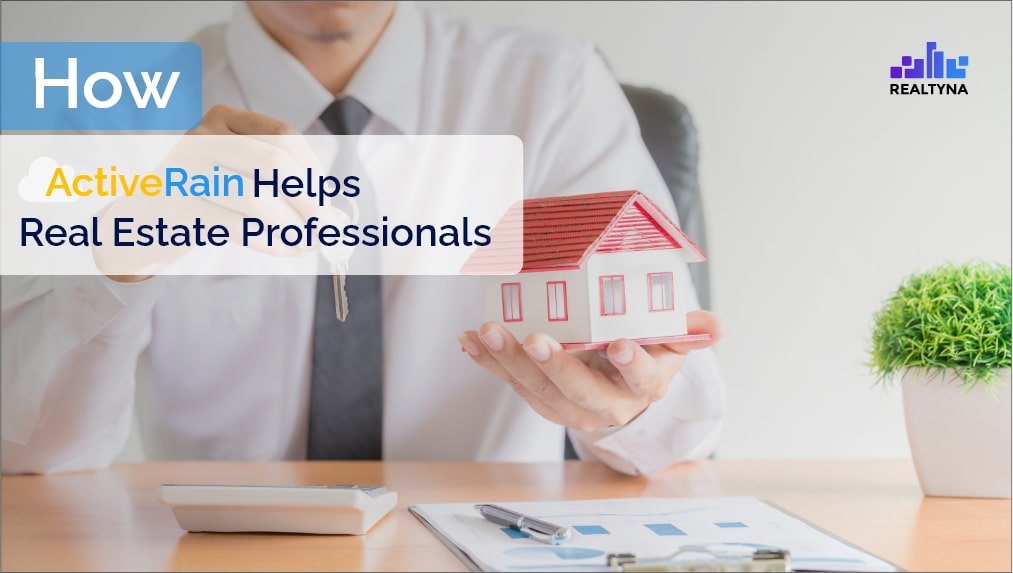 How ActiveRain Helps Real Estate Professionals
03 Nov 2021

Posted at 11:00h
0 Comments
Have you ever thought about a website that connects thousands of professionals in the same field? Where can they share their thoughts, ideas, and questions? ActiveRain created this type of social networking website created in 2006.
We all have the same thoughts about ActiveRain that this is the best platform for every real estate professional. We do know how essential this website is for everyone working in the real estate industry.
But have you ever thought about how it helps real estate professionals on their road to success?
Let me share my opinion with you about ActiveRain and how it helps professionals.
Top 8 Aspects on How ActiveRain Helps Real Estate Professionals
Community of Professionals
The first thing we should outline about ActiveRain is that it is a community of professionals. Thousands of professionals actively use this platform to suggest their ideas, daily blogs, to teach others and more.
Informative Blogs
Can you find at least one blog without useful information on ActiveRain about the real estate industry? No, you can't! Each blog contains different useful information for real estate agents, brokers, and professionals.
Zoom Meetings
Real estate professionals try their best to explain different subjects to newcomers. They do it by posting blogs, answering various questions, and, most importantly, scheduling zoom meetings related to the various topics.
Individual Contribution
What makes ActiveRain the best platform for everyone interested in this industry? Quite simply, the community. These are the people who directly contribute to the development of this platform.
Question\Answers
Every registered user on ActiveRain can post a question and get all the available answers from professionals. This section allows beginners and professionals to fulfill their knowledge, get answers on different topics and more. Do you have any questions related to the real estate industry? Post a question and be sure that you will have a good answer in a few minutes, posted by professionals.
Trends\News
Knowing all the news, information and trends in your area of activity is one way towards success. But where can you find useful information about news and trends? Activerain is the best way for real estate professionals to be aware of any news related to this industry.
Tips and Tricks
Do you want to become a professional in the industry where you operate? Then there are a few aspects you should know about. First and foremost, there are tips and tricks related to your job. Knowing some tricks helps you to be more productive. This includes communicating with clients, making deals, and running a well-structured real estate website.
Tech-based Information
Technology is evolving, and so does the information about it. Real estate professionals, especially those who run real estate websites, should be aware of the changes, news, or tips and tricks related to web technology. On Activerain, you can find hundreds of blogs related to technology-based information.
Last Several Words
Being a professional in the real estate industry requires knowing the community of those interested in the same industry. As already suggested, ActiveRain is the best platform for it.
Are you interested in blogging on ActiveRain? Check our article on how to write for ActiveRain and get more points.
Do you have a real estate brand? Then you should check our article on how can ActiveRain improve your real estate brand.