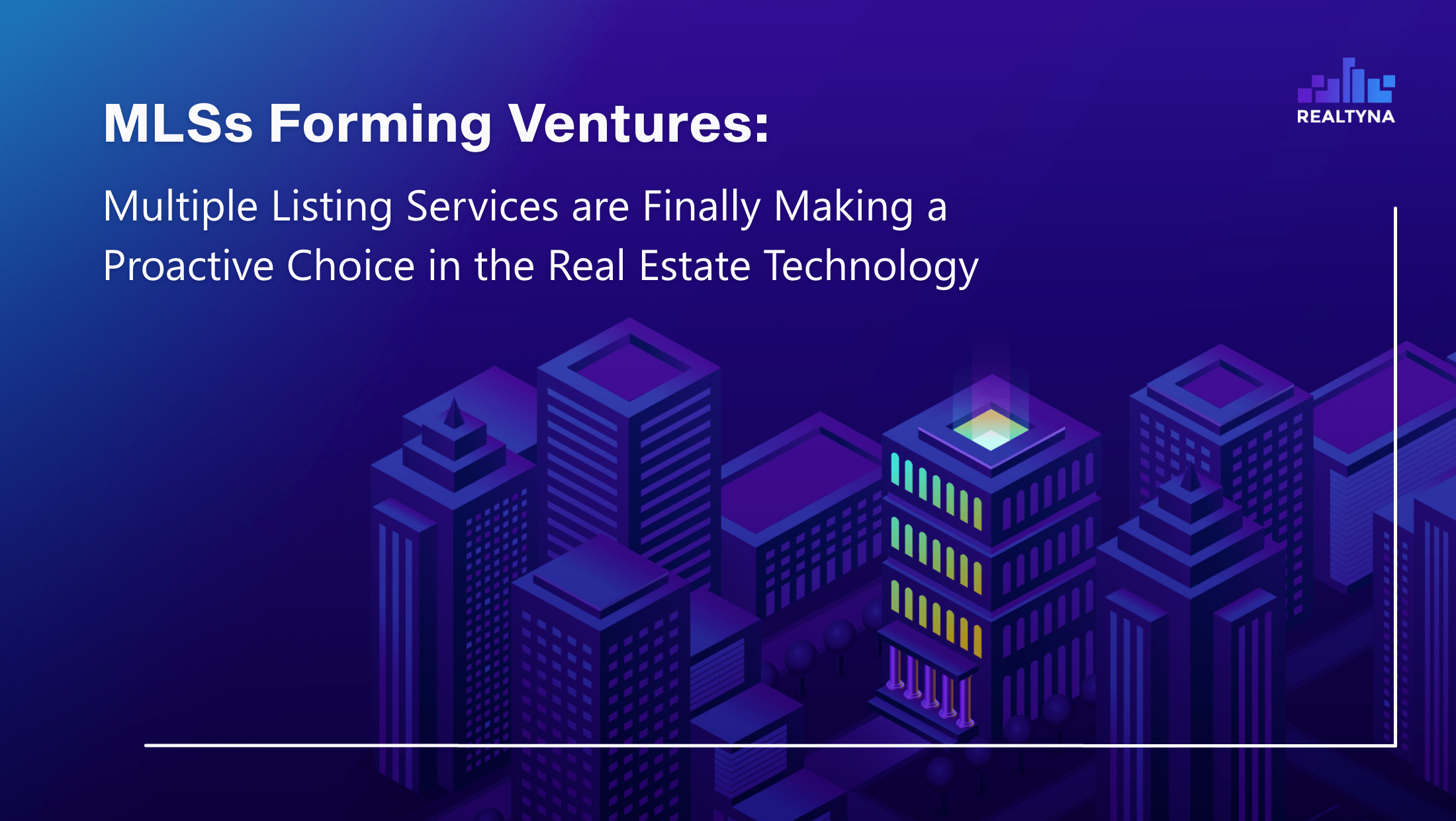 MLSs Forming Ventures: Multiple Listing Services are Finally Making a Proactive Choice in Real Estate Technology
30 Nov 2021

Posted at 11:00h
0 Comments
This year, the National Association of Realtors in San Diego was full of surprises. First, realtors learned firsthand about the passing of several highly discussed policies but also California MLS announcing a new proactive approach to the technology. But, of course, California MLS won't be the first MLS to take a proactive approach.
Lately, we've seen more and more MLSs joining efforts to provide real estate professionals a better service, and that includes tech support as well.
So far fourMLSs: the Austin Board of Realtors, First MLS, Heartland MLS, and Miami Realtors, formed a joint venture MLS Technology Holdings LLC to purchase a tech company Remine. The MLS Technology Holdings LLC names Liz Sturrock, Miami Realtors' chief of MLS and innovation as interim CEO.
Another such case of MLS joining forces is MLS Aligned that now consists of six MLS members and owners. Recently, Beaches MLS joined MLS Aligned formed in 2018 by Arizona Regional MLS, Metro MLS in Wisconsin, MLSListings in Silicon Valley, RMLS in Oregon, and UtahRealEstate.com.
MLS Aligned is actively working on creating its own Showing service. To do that, in May purchased the technology assets of RE Agent Solutions LLC, specifically:
Agent Inbox- communication platform

Showing platform
What Does It Mean For Real Estate Professionals And the Real Estate Industry in General?
All of the changes in the MLS approach toward technology in the real estate industry, is a direct response to real estate agents' concern about some vendors not having real estate professionals' interests at heart. The acquisition of Showingtime was one of those events that pushed MLS to take a proactive approach to technology in the real estate industry.
For real estate agents, it means more options when it comes to the technology. So, it's an exciting time to be a real estate agent.