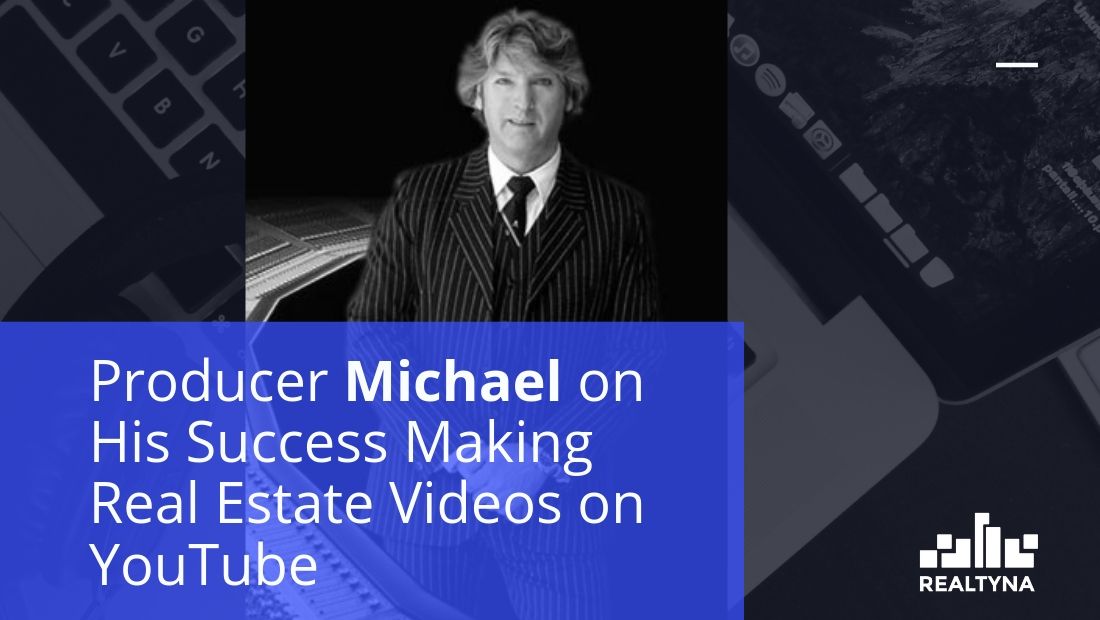 ProducerMichael on His Success Making Real Estate Videos on YouTube
Michael Blakey, aka ProducerMichael, is a television and film producer who also runs a Youtube channel where he tours luxury real estate listings in Beverly Hills and Los Angeles. We recently listed him in our blog 12 YouTubers that Might Feature Your Real Estate Listing. One of the fastest growing on YouTube, his channel achieved 500,000 subscribers in less than 18 months. Michael spoke with Realtyna by phone about the origins of his channel and its success in the real estate space. This transcript has been lightly edited for clarity.
Realtyna: Michael, it's great to speak with you, and I want to thank you for taking the time out of your very busy schedule.
Michael Blakey: My pleasure.
R: I want to begin with the origins of your YoutTube channel . You started your career in music production, and then you transitioned to TV and film. You are also involved with talent management and meet and greets. Can you talk about the latest career evolution and what drew you to YouTube?
MB: Yes, about a year and a half ago, one of my friends said to me, "You know, you're very interesting person, and you should start a YouTube channel because people would like to see your lifestyle and some of the fun things you are able to share."
My response to that was, "Who would want to see me?" I didn't think anyone would want to see or listen to anything I have to say. But they said, "Yea, do it do it." And I say, "Ok whatever."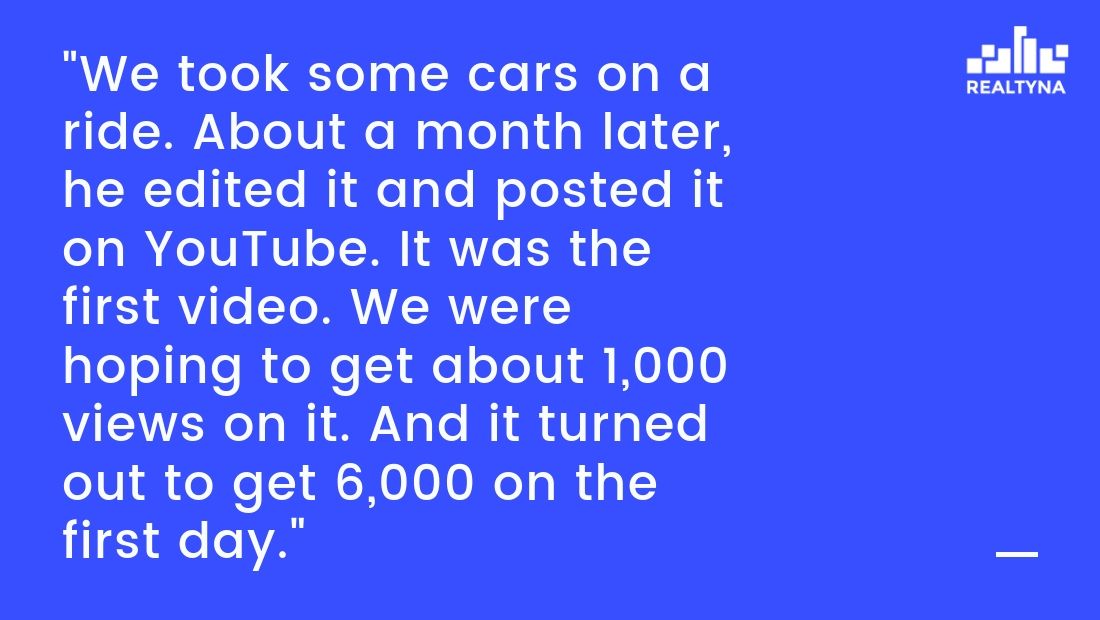 Adam Swords, who is my videographer, and he is also an integral part of my page, he said, "Yea, let's go film this stuff." We started in Monterey, California. I think it was August 2017. We filmed the car week there—a get-together with some of my friends. We took some cars on a ride. About a month later, he edited it and posted it on YouTube. It was the first video. We were hoping to get about 1,000 views on it. And it turned out to get 6,000 on the first day.
And I was like, "How did this happen?!" There were a lot of requests to do more, and that's how the channel was born really. It started as a hobby; it's still a hobby. I do it now to try to motivate people and let them know that these nice things are available. And if you set your mind to it, anyone can achieve it.
R: As you mentioned, you started shooting cars and also jewelry. About a year into your channel, you started shooting homes. I am curious; what made you start making real estate content?
MB: We were thinking about what do the viewers want to see? At that time there were a lot of requests—because I had shown my cars, my watches and things—lots of requests for me to do my own home tour. I didn't really want to do that for privacy reasons because it's my home. I figured if they want to see what a home looks like in Beverly Hills, why don't I go preview one, film it and have some fun with it. And that's what I did.
The response was overwhelming. I think the first home I did had over 1 million views. It was like, wow, people really love this. And in the comments, people said, "Do more, do more." So we tried to oblige, and that's how I got into doing the homes and real estate.
R: Your subscriber growth has been prolific. In your first year, you had 100,000 subscribers. Within two years you had half-a million subscribers. You visited the YouTube headquarters. Were you surprised by how people took to your channel?
MB: I think the word would be astonished. It actually hasn't even been two years yet. It's been just over a year and a half. I think our first video went up in October 2017. And now we are in May 2019, so we are on our way to two years, but we have passed half-a-million about 18 months in. This is extraordinary. I'm still bewildered by it. Why do people want to watch me and what I have to share? But they do and they love it. I'm trying to provide as much content as I can. I think the favorite of everybody is, in fact, the homes that I show. So we are going to continue to do that. We are going to make them more prolific. We are going to show different types of areas, and show what is available and provide a variety.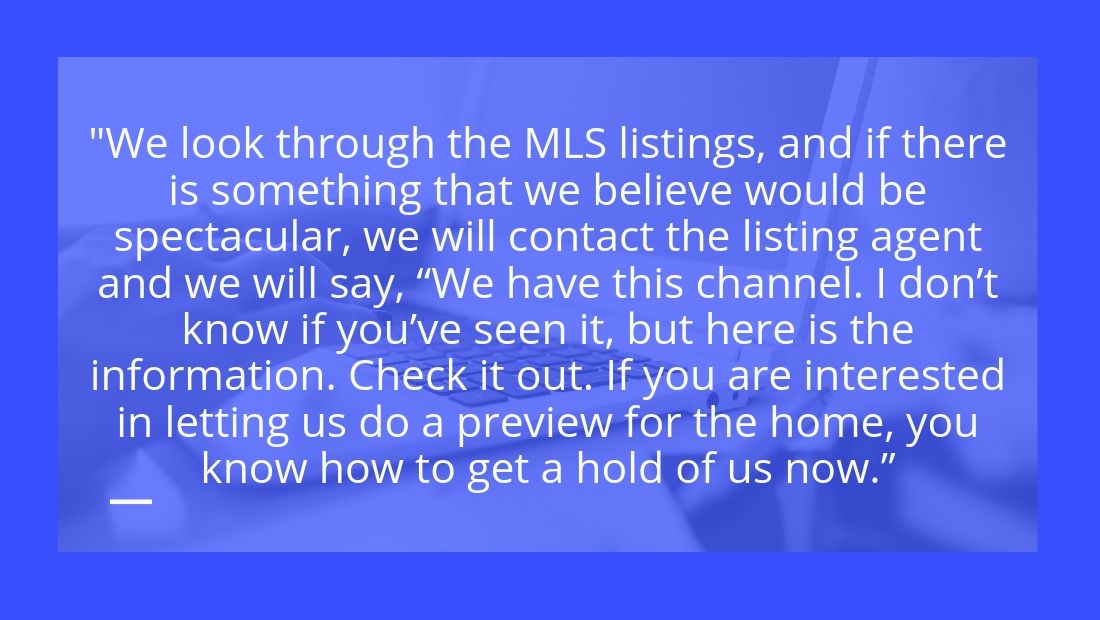 R: How do you find new homes or listings to feature?
MB: Two ways. Since these homes are getting so many views—some of them have over 2 million—we have been contacted directly from Realtors, from homeowners, and they are saying, "Please come and do a review of our house." We ask for some information about the house. We want to see pictures and see what it is like. And if it looks like something our viewers would like to see, then we go and do it.
The other way is that we look through the MLS listings, and if there is something that we believe would be spectacular, we will contact the listing agent and we will say, "We have this channel. I don't know if you've seen it, but here is the information. Check it out. If you are interested in letting us do a preview for the home, you know how to get a hold of us now." And that's the two ways that we do it, and it seems to work.
R: In your first home tours, it was primarily you leading the tour. And then in later videos, the Realtors are more involved. How do you decide from a production level, what role the agent takes?
MB: A lot has to do with the characters. I look at my YouTube channel like a TV channel, like a TV network basically. I think to myself, "Is this character someone people will want to see? Will they enjoy them? Will it be fun?" Showing a house is not just the walls and floors. It's about the character. I think if a Realtor has a good, flamboyant image that can bring something to the show, we like to bring them onto the show because it gives me a sound board and lets me talk to somebody.
Often times, I'll do it by myself as well. On occasion, Realtors will not want to go on camera. It depends. Each house is different, so we play it by ear. But I like to have interactions with one of the listing agents that knows a lot about the house.
R: It looks like your shoots are a lot of fun. Who would you say has more fun, you or the agents?
MB: Haha that's a great question. I enjoy all my videos. The reason I do this is for fun. I find it relaxing. I'm providing something fun for my audience. I get a kick out of it. Most times when we start these videos, the Realtors are nervous. "Do I look ok on camera?" "Yes, you look fantastic. Just be yourself." At the end of the shoot, they normally say, "That was a blast. It was much easier than I thought it would be." So hopefully they have a good time.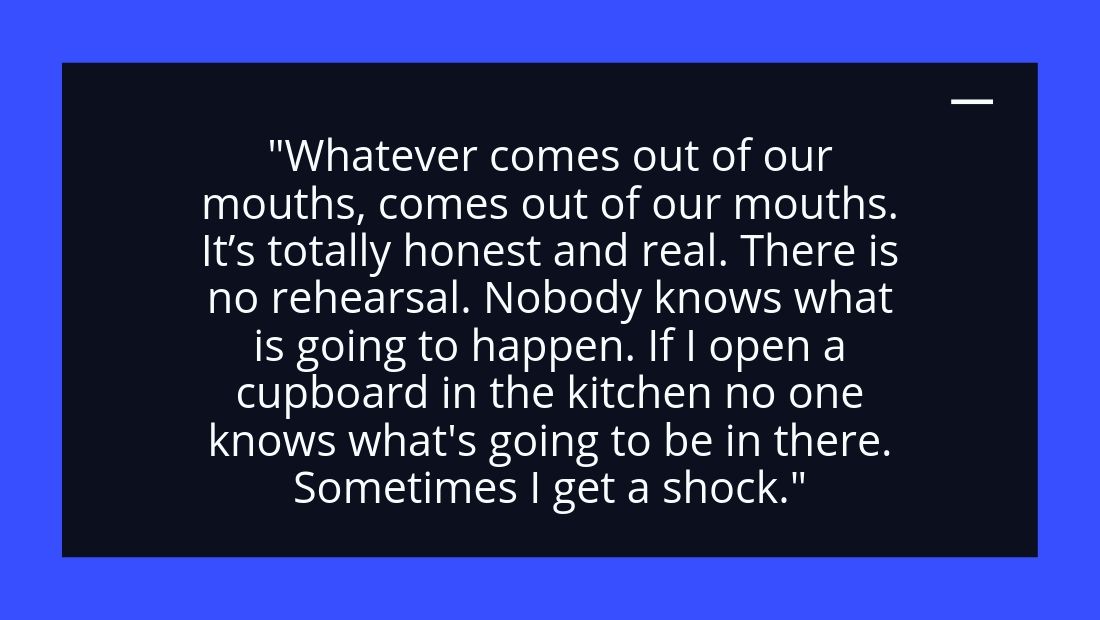 R: The other notable thing about your videos is your rapport with Adam. It's excellent. Can you talk about the role he plays in your videos where you and he converse, you while giving the tour and him behind the camera? Was that by design or did that happen organically?
MB: It is totally organic. We don't rehearse anything. We don't plan anything. There are no preset ideas about how we are going to do it. Whatever comes out of our mouths, comes out of our mouths. It's totally honest and real. Adam is a fellow Brit. He is a good friend of mine. He's a very talented videographer. We just go into these. We have fun We add some fun elements in the edits. It is totally organic. There is no rehearsal. Nobody knows what is going to happen. If I open a cupboard in the kitchen no one knows what's going to be in there. Sometimes I get a shock. Sometimes I will lift something up and wish I hadn't done it. I don't know if you saw my latest video. It's a house in Palos Verdes, beautiful house. I was in the master bedroom. There was a little cuddly teddy bear thing. I picked it up and was horrified to find out what was behind it. I don't want to use the word horrified. I was startled, amazed, shocked. It wasn't on camera unfortunately, but I did make a comment. And people love that.
R: You talk about being driven and being "in it to win it." This is a theme in all of your content. What is winning it in this real estate content project you've undertaken?
MB: I think winning it in any context is being able to achieve your goals. I'm a big believer in setting goals. I continually talk about that on my channel. When I was 19 years of age, I washed dishes for the British Army in Berlin, Germany. It was a wake-up for me. I said to myself, 'I don't want to do this all my life. I want to do something with myself." I set myself goals. A goal without a timeline, to me, is a dream. It's a fantasy. If you set a goal with a timeline, then its a real goal.
For example, I want to buy a Ford Fiesta by December 2019. I've given myself a goal and a timeline. If I get to January 2020, and I don't have my Ford Fiesta, I've failed. If I achieve it and buy the car in December 2019, I've won. If I don't put a timeline, there's no light at the end of the tunnel because it is an ongoing thing. It's a dream. I try to tell my audience that they can do that with anything.
R: A lot of the comments on your videos center on how relatable you are. How do you connect with a broad set of people while giving a tour of a home that very few can afford?
MB: That's a great question as well. I try to be honest. I try to show that although I can afford things that many others cannot, I am still a regular normal person. I'm a human being. What you have in your bank account does not make someone better or worse. I think they have seen that now. Now they understand that when I am showing these expensive items, properties, watches, cars, whatever it might be, that it's for the sake of showing beautiful things. It's not for the sake of saying, "look what I have." I never want it to be that. It's not the intention.
I also want to send out the message that everything in life is possible. Anybody can do it if the determination factor is there.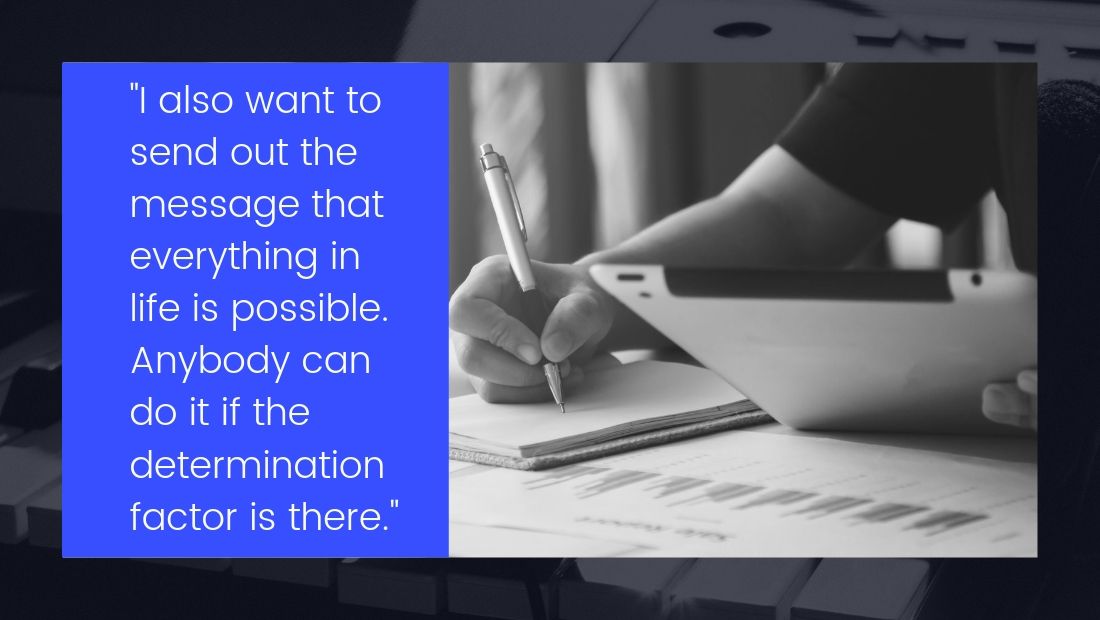 R: One last question for you, Michael. The production and editing on your videos is really high quality. Is it really just you and Adam doing all of this?
MB: It is absolutely me and Adam. To be honest it's more Adam than me. Adam does all the videography. He does all the editing by himself. He does not have an assistant. He locks himself in a room and concentrates on getting this right. I don't know if you've noticed, but each video is getting better and better. He knows that I'm a perfectionist. He knows that if something does not look good, I'm going to know. So he works hard at it and makes it look fantastic. But it's just him and I.
R: Michael, thank you so much for your time and good luck with your channel.
MB: Thank you so much. It's been a delight talking to you.
You can see also our interview with Loida Velasquez: Using Social Media Influence to Leverage the Real Estate Market: An Interview with Loida Velasquez