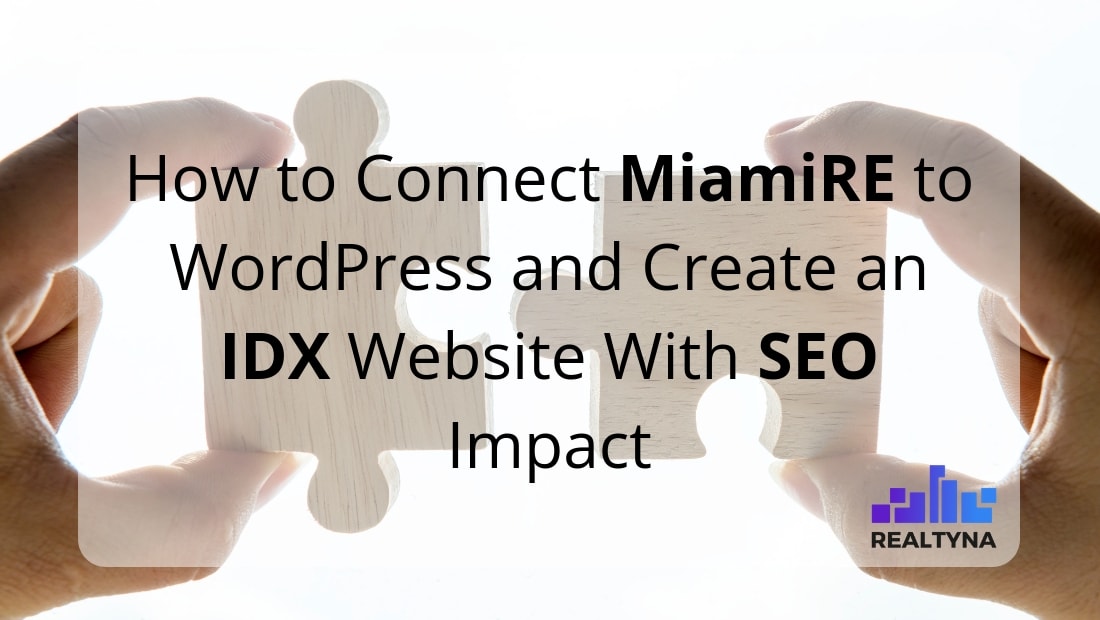 How to Connect MiamiRE to WordPress and Create an IDX Website With SEO Impact
10 May 2019

Posted at 10:00h
0 Comments
Miami is one of the most renowned real estate markets in the world. With exclusive neighborhoods like Brickell, Coconut Grove, Miami Beach and the Coral Gables, the area attracts athletes, actors and businesspeople, as well as luxury, multi-million dollar listings.
Up and coming neighborhoods, such as the Miami Design District and Mid Town, also present investment opportunities.
In short, Miami has a lot to offer for those looking to get into real estate. The MLS that covers the area is Miami Realtors or MiamiRE. To get started as a real estate agent in Miami, you will need to connect to MiamiRE and set up an IDX website.
In this blog, we'll walk you through each step of building a Miami-based IDX website with SEO impact using Realtyna's Organic MLS Integration.
What is Organic MLS Integration?
Organic MLS Integration is Realtyna's WordPress extension that allows you to connect to an MLS and import listings.
The system boosts the organic real estate SEO content on your site and helps improve page rankings.
Check out our Organic MLS demos to see how the software performs.
How Does Organic MLS Help SEO?
Organic MLS Integration works by regenerating the MiamiRE database on your site. Each listing has a unique WordPress page.
Each of these pages are indexed by Google and other search engines, which increases your ranking score.
How to Connect MiamiRE to WordPress With Organic MLS Integration
Step 1
Log into WordPress
Log into your WordPress dashboard and navigate to 'Plugins.'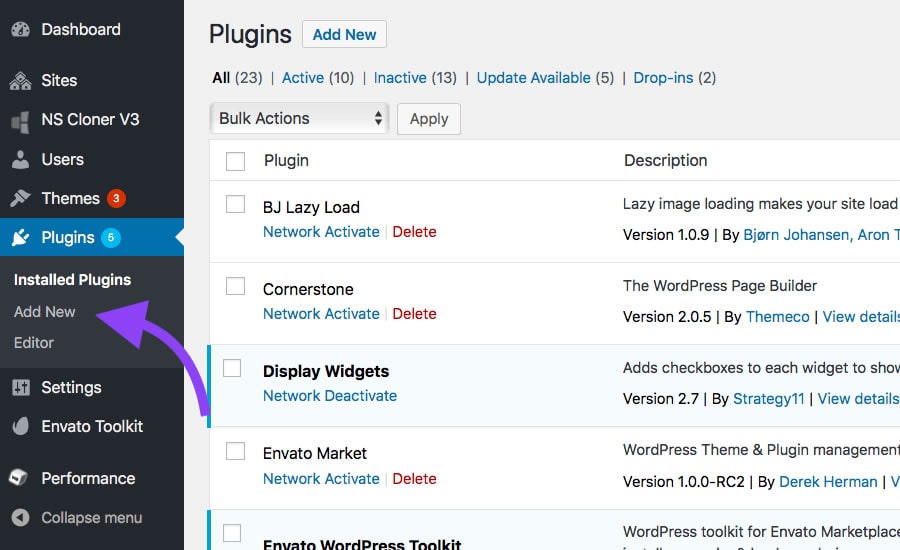 Step 2
Install Realtyna Software
Realtyna offers software to connect an MLS with WordPress. As soon as you complete your purchase, the software will be made available for download.
Installation is done in two steps. First, log into your WordPress dashboard, navigate to 'Plugins, click 'Add New,' then browse your computer for the main Realtyna plugin zip file (WPL).
The Organic MLS add-on then can be added by navigating to 'WPL' > 'Purchased Add-ons.'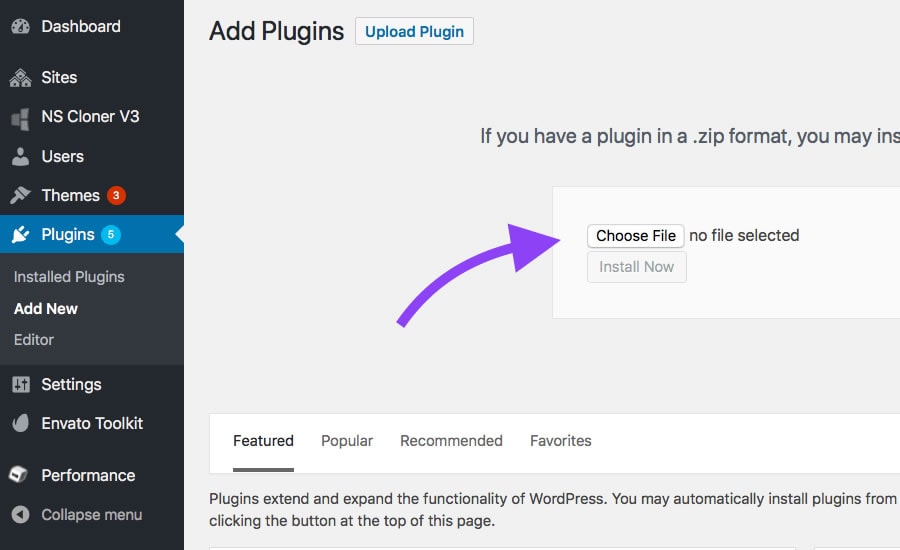 Step 3
Acquire Login from MiamiRE
Speak to yxour MLS administrator to find out how to acquire a RETS login or contact us to find out how Realtyna can serve as your vendor.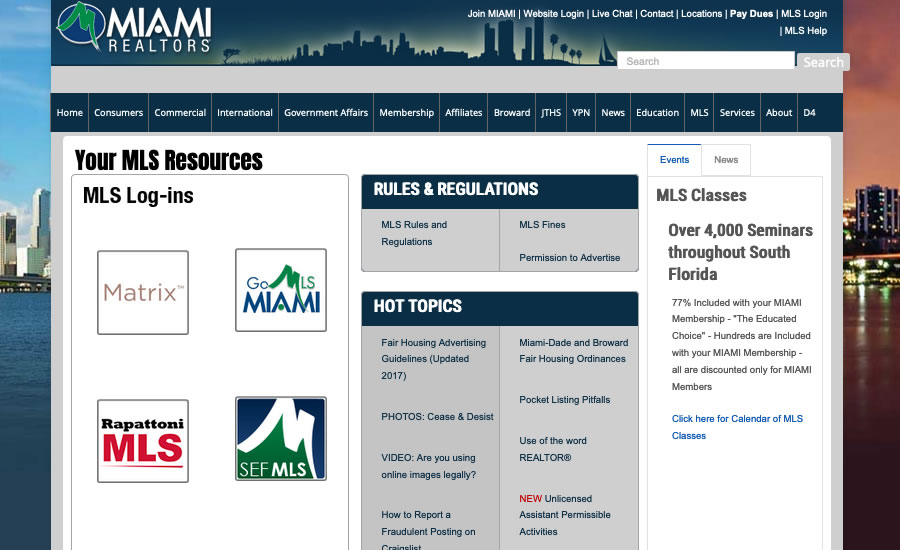 Step 4
Establish Data Connection
Insert the RETS username and password into the add-on to connect to the MiamiRE servers and establish a RETS feed.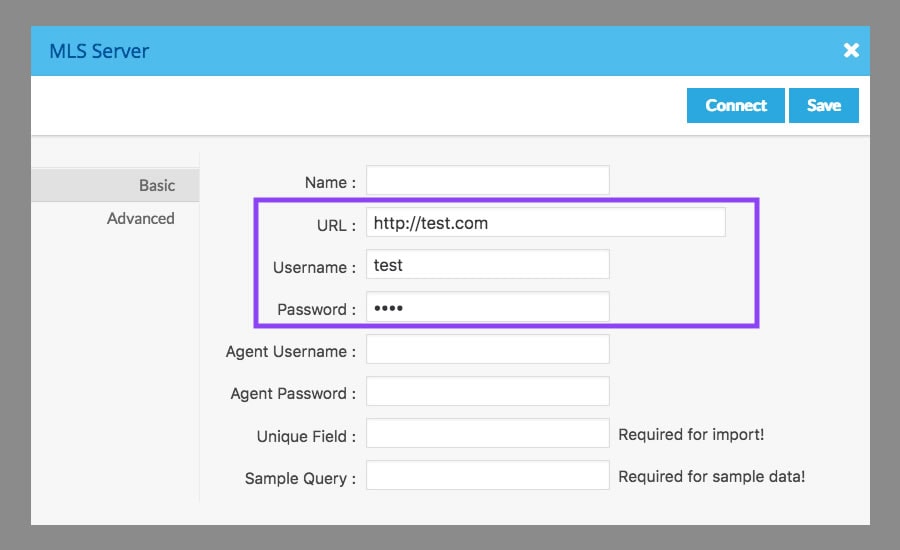 Step 5
Map Fields
Use Realtyna's mapping wizard to select data fields from the MiamiRE servers and assign them to locations on your website.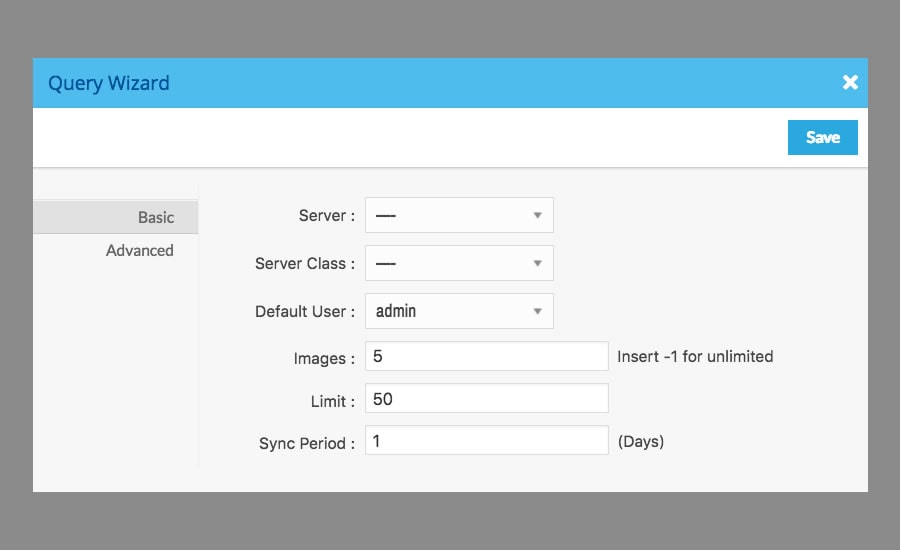 Step 6
Set Queries
Set queries for the listing and property types you wish to fetch from the MiamiRE database.
Step 7
Import
Download listings to your site.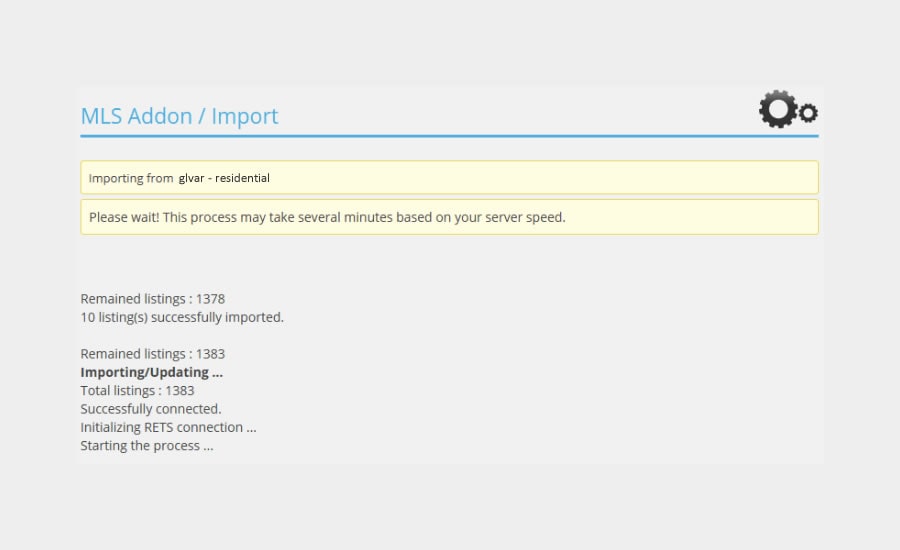 Step 8
Synchronize
Add commands to your cron-job system to run the import process automatically for new or modified listings.
Note: If you don't have RETS experience or you don't wish to perform steps 5-8, Realtyna technicians will complete them for you at no extra charge.
Step 9
Configure
The data feed from MiamiRE to your Website is now active. You may configure your front-end search and lead capture options.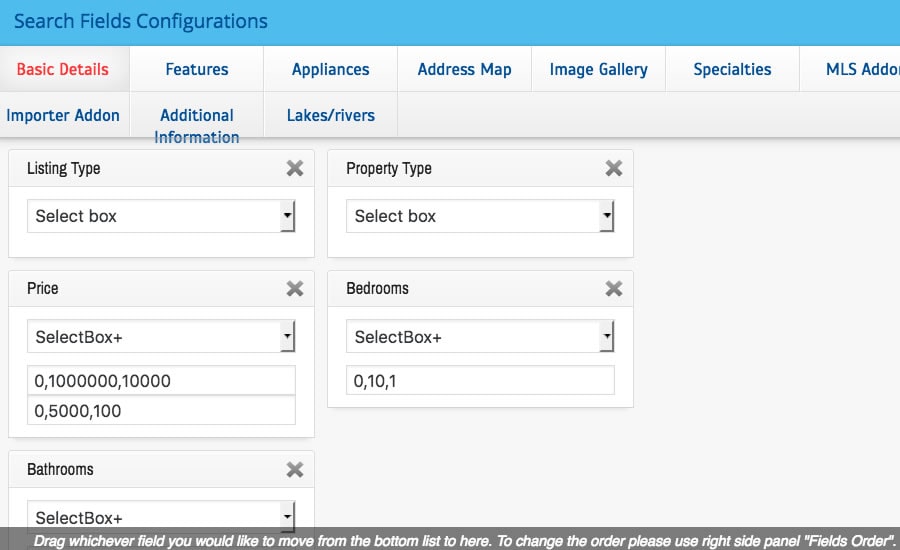 For more IDX options with MiamiRE, check out Realtyna's Organic IDX. Or to send listings to Facebook check out Send IDX Listings to Facebook for Ads and Campaigns.
Watch our video
Read more about WPL Here.