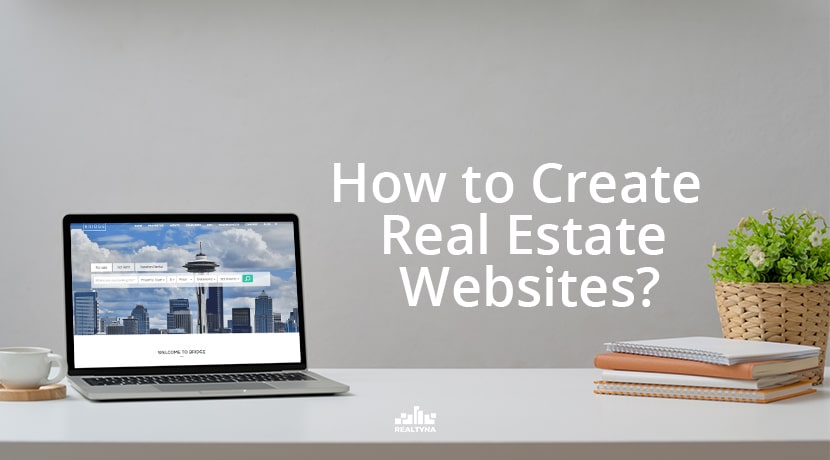 How to Create Real Estate Websites?
29 Apr 2020
Posted at 11:00h
0 Comments
Entering the real estate market can be a challenge, especially in light of recent uncertainty. Luckily, starting your career as a beginner in real estate does not require fancy college degrees or certificates in most cases. So, there exists an equal opportunity for both experienced agents and beginners to make a living. New agents can easily enter the market and with the aid of well-known agencies work, learn and prosper at the same time. In this article, I will explain the most basic and cost-saving techniques to create your own real estate website and expand your business successfully.
What Is The Best Way to Attract and Communicate With Your Leads or Clients?
I believe the most important way to gain exposure as a reliable agent is having a high-quality website. Your real estate website is the first way to communicate with your probable clients and to attract their attention and trust from the very beginning. So, you will be able to generate leads, grow your brand, and also showcase your listings with the help of your brokerage website. You may want to hire a web professional to help you through the whole process, but still, there are some other possible options too.Here are all the options you have:
1. Create and Design Your Own Real Estate Website:
If you have adequate knowledge of coding and designing websites, you can start immediately from scratch. This strategy is helpful when you have the information you need and a tight budget, for example as a startup. There are also, complementary online courses and data accessible with a quick search on the Internet. Just consider that you are investing your time and money in a highly competitive market, so there is little or no space for A/B testing. So, this option is not recommended unless you have enough experience.
2. Hire Developers to Create Your Real Estate Website:
The second possible option is hiring developers. These experts are capable of creating your real estate website much faster. Using developers can also bring meaningful time-saving. However, there may be some disadvantages in this case.
The primary disadvantage is the high salary of developers, which can approach $50 hourly minimum. If you are a beginner agent, you may wonder whether it's possible for you to pay this amount of money to developers or not. However, the positive side is that developers are the most experienced in this area and you can be sure about receiving the desired result.

3. Buy the Desired Products From Website Builders:
The best possible option is to ask your webmaster to buy the desired product/software from the well-known technology developing companies. In this case, you will enjoy the best support. It means that the installed software will be updated even hourly with the smallest fee. You will be sure that there is a community there to support you at any time.
What Are The Characteristics of The Best Real Estate Website Builder?
In our case, we need to get in touch with real estate website builders since they have a wide selection of templates that can help an IDX website stand out and attract more attention. The professionally designed ones will also help you to increase your SEO with optimization features. By the way, the best way to get a high SEO rank on Google is to create related content and to post these blogs on your website and refresh them often. Call to action features or CTAs are also there to help you through lead capturing. Lead generation is crucial in this competitive market. There are some website builders giving you the opportunity to create and send different campaigns such as newsletters to your email subscribers. The live chat or contact us feature is also essential for any real estate website. Your future clients will have the opportunity to consult with your team freely and entrust your readiness to serve them the best. Testimonials or glowing reviews are also eye-catching features ensuring your clients that you deserve the amount you are receiving since you are a professional providing the best support. You should benefit from different search tools on your website which makes the searching process easier for your clients and also make the whole process more time-efficient for them. Affiliations will also help you build precious networks with others in this market, receive help from them when in need and also, compensate them in return for their referrals.
Conclusion
I hope by taking into consideration the above-mentioned tips, you will be more successful in your career. If you need more help, try reading the following articles as well or reaching out to our team.
Top 8 Drag and Drop Page Builders for a WordPress IDX Website and How to Build a Successful Real Estate Website with WordPress
We at Realtyna are waiting to hear from you