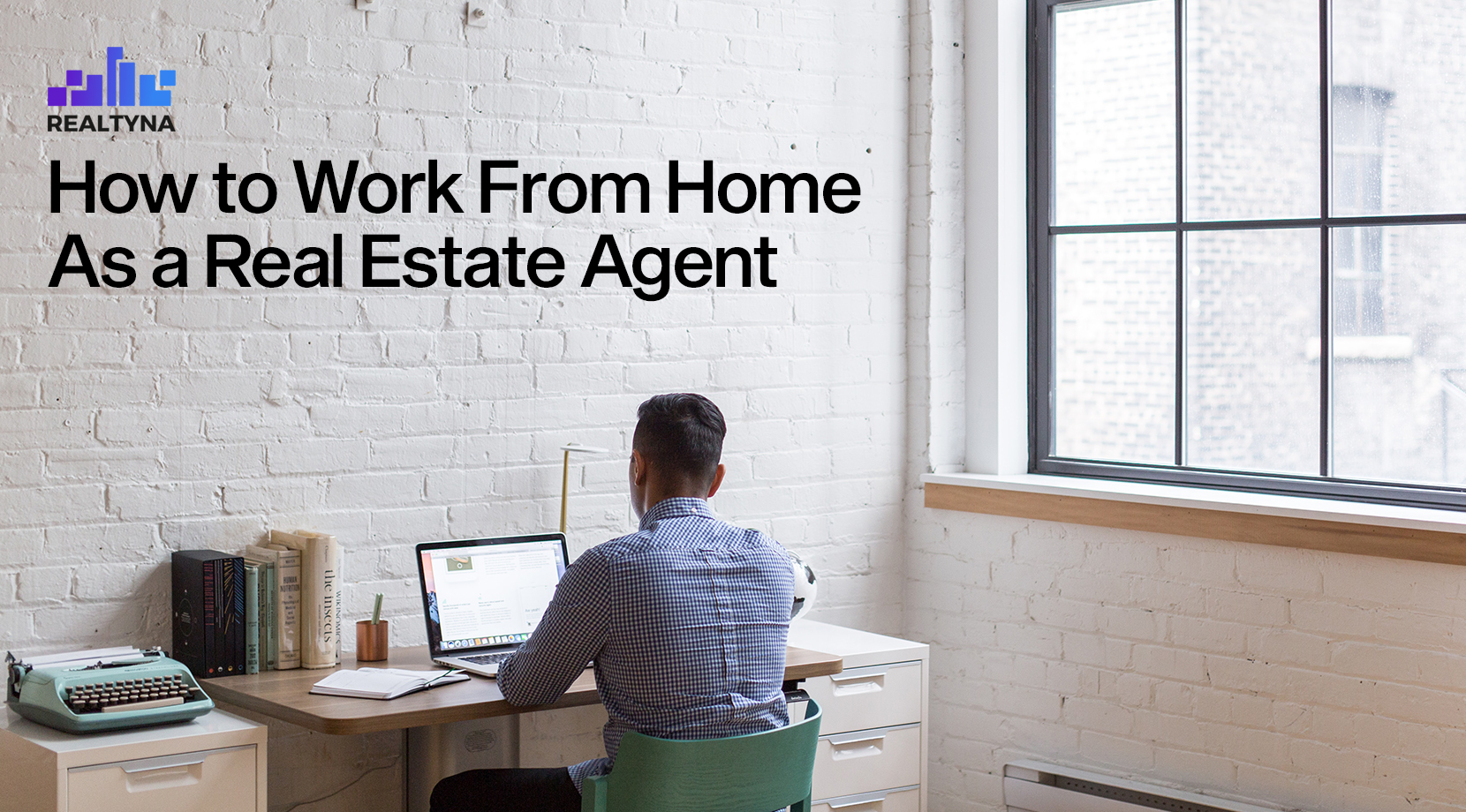 How to Work From Home As a Real Estate Agent
18 Aug 2020

Posted at 11:00h
0 Comments
With the pandemic still keeping us in our homes, working from home seems like a safe option not only for you but for the people around you. And it seems so easy to work from home when in reality it's not. It requires a different approach: being more resilient, more self-aware, being more disciplined, and understanding that feeling frustration is ok. We all have good and bad days.
We will try to combine all the important tools and tips that might make your job easier.
Calls
For real estate agents communication is one of the most important factors of their work. We communicate with clients to close the deal, contact leads, and get referrals. Some might think that the real estate industry has slowed down, that clients are wary of buying or selling homes because of the pandemic. While it might be partially true, people are still buying and selling properties. There might be some cases where people need more space or want to be closer to family. With the rise of the remote working culture, some people may look to move for one reason or another. That means more listings opportunities for real estate agents.
They will need an agent who will give professional advice, provide fast service, and valuable information about what neighborhood is better to live in right now.
Real Estate Websites
Not so long ago real estate websites seemed like an unnecessary luxury. We always advocated that having a strong online presence is very important. With the pandemic changing the way the real estate industry is operating this fact is more apparent than ever.
It's important to have a platform that will act as your business card as well as attract leads and showcase your listings the best way possible.
Some might think that social media channels are enough. And while for some businesses, social media is a perfect placement for everything, the real estate industry is a different case. Real estate websites are specifically created with multifunctional purposes in mind.
It's a place where you can showcase your listings the way you want.

You can have as many call to action buttons as you think is necessary.

It's a perfect place for your blogs.

And not only blogs, video content helps you to increase your engagement and SEO.

You can have as many landing pages as you want.

Real estate IDX websites help your brand awareness; with a consistent posting whether it's listings or blogs or any other content, you help your website rank higher. That way when someone will search agents in your area, there is a high probability your website will pop-up.
There are many advantages of having a real estate website. You can learn more about it here: Mobile Responsive Websites and Their Importance for Real Estate Businesses and Why Do You Need WordPress for Your Real Estate Business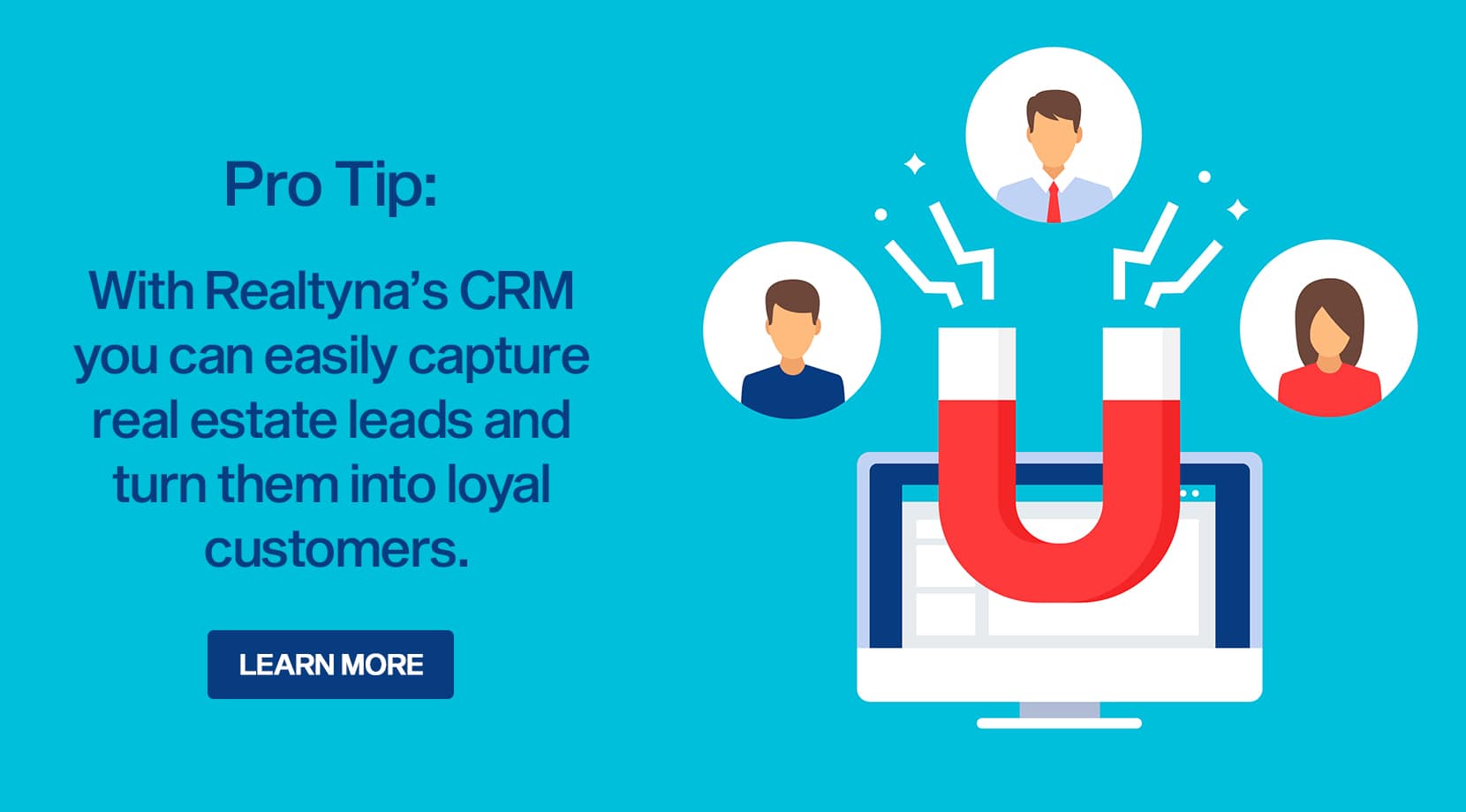 Virtual Tours
The real estate industry adapted to the call of the times pretty quickly and that happened because of how open it became to the implementation of the new technologies recently. Virtual tours became a safe option for both agents and clients while showcasing the property.
Not only that, virtual tours are a great way to make real estate listings even more engaging. Instead of a static image, your clients can see a property in a format of a dynamic moving video.
With virtual tours, you're able to increase interaction and engagement as well as boost your organic reach and local SEO.
Check out this article: Virtual Real Estate Tours: Real Estate Listings Videos to know how to add virtual tours with Realtyna's WPL.
Now that we've talked about important real estate trends, let's look more into general practices of working from home as a real estate agent. Here we will provide you with some advice based on our own experience.
Differentiate Working and Leisure Time
When you work from home it's easier to let the work slip in your free time. You're working and spending your free time in the same environment. That's why it's so important to make sure your working hours and free time are strictly differentiated. Otherwise, there is a high probability that you'll be burned out soon.
Set Micro Goals
It's easiest to feel frustrated when you try to look at the global picture and set global goals.
When you are working in a stressful situation and the current situation is pretty challenging mentally we need to focus on small steps. That's why we recommend setting a schedule. It shouldn't be very strict, you need to be comfortable with it.
Communication Is a Key
Communication was and always will be important. It's one of the most important factors you need to take care of during your remote work. It's easy to get frustrated when you don't have proper communication with your teammates. There are many tools that can help you to maintain proper communication: Zoom and Skype are just some of them. Check out this article 6 Essential Tools to Take Your Real Estate Business Online to learn more about different tools that can help you to take your business online