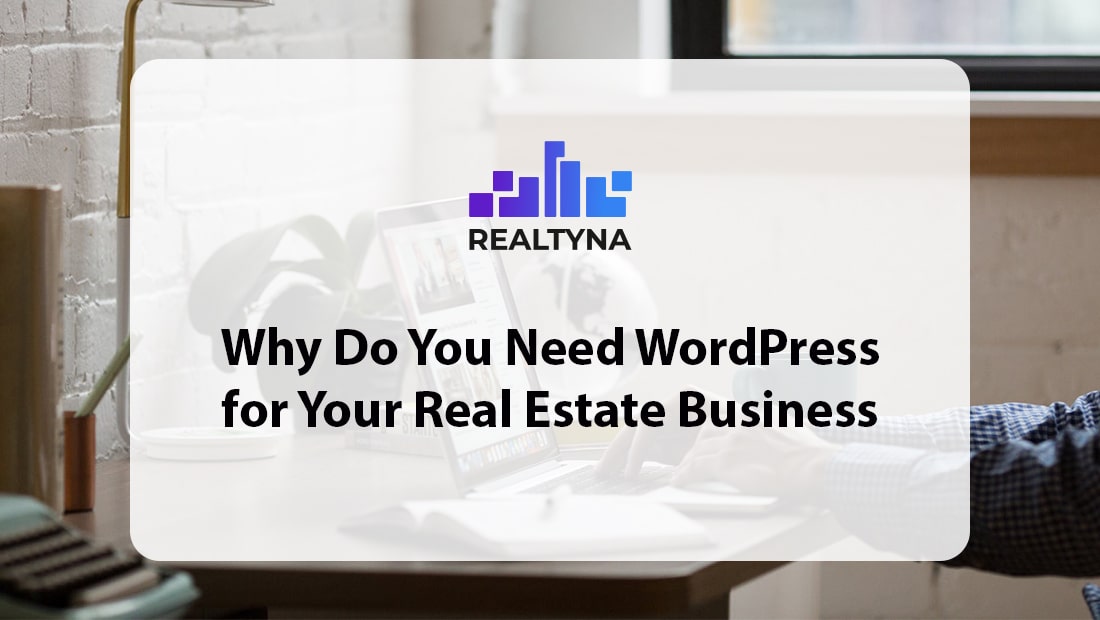 Why Do You Need WordPress for Your Real Estate Business
11 Jan 2020

Posted at 11:00h
0 Comments
No matter what people say and how overused and mainstream it may seem, the truth is, websites work. Nowadays it's all about online presence. We as modern people transfer our consumer activities online. We search for products online, we buy them using online services. And the real estate field is no exception.
Buyers and sellers want to have the opportunity to find their dream property and agent who will guide them through the paperwork, online. So, with that thought in mind, it's no surprise that many real estate agents choose to create and maintain real estate websites. Real estate websites not only help to attract potential leads but also provide a necessary online presence and credibility.
Now that we've established why real estate websites play such a huge role in the development of a brand, let's focus on what platforms you can use to create such websites. Nowadays one of the most successful and popular platforms is WordPress. With 75 million websites using WordPress right now, it surely means that WordPress is a hot candidate for your real estate website.
Let's talk in more detail about why do you need WordPress for your real estate business.
Many Beautiful Themes
WordPress is well known for its themes. They are both beautiful and functional. The big kudos are many of them are free to use and implement on your website. Other than that, for the commercial fees, you can find many professionally designed themes that will make your website look aesthetically pleasing and moreover, set you apart from your competitors.
Nowadays, it's all about visuals. People pay more attention to the visual imagery and aesthetics rather than the textual decor. That's why it's so important to create a beautiful website.
WordPress is Good for Blogs and Websites
Yes, it's true that WordPress started as a blogging platform a decade ago. But gone are these days. Nowadays, WordPress isn't as limited as it was back in the days. Today, you can create a website with WordPress and maintain your blog at the same time. And as we all know, one of the most successful real estate marketing strategies is having a blog. Providing valuable informational content is a plus in the eyes of your leads. Add to it, a website that represents your company and provides you with such a necessary online presence and you will have a working long term marketing plan.
Plugins Add a Complexity to Your Real Estate Website
Having a beautiful website is just the beginning. You need to add complexity to it, to add more features and make it three dimensional. Thus you will add character and personality to your website.
There are many WordPress plugins that will add more functionality to your website and take your business to the next level. Here are some of them:
MonsterInsights-connects your website with Google analytics

Yoast SEO- helps you to improve your SEO

Sucuri-ultimate protection plugin.
And many more… The possibilities are endless.
As for the real estate field, there are many real estate plugins that will transform your website and make it more complex. For example, WPL. WPL is an advanced WordPress plugin that allows you to transform an ordinary WordPress site into a real estate property search website. WPL allows you to define new listing types and features. Aside from being flexible, WPL offers an impressive list of add-ons.
Depending on what your real estate niche or target audience is, you need a different add-ons or extensions. If your target audience mainly consists of Millennials, you'll definitely need Facebook Add-on to create ads for them; if you're working with couples with kids, you will need Neighborhood Add-on and School Info Add-on. As for the investors relocating the perfect add-on will be Yelp Integration, which will show what type of businesses are located here and what essence does neighborhood have in terms of investments.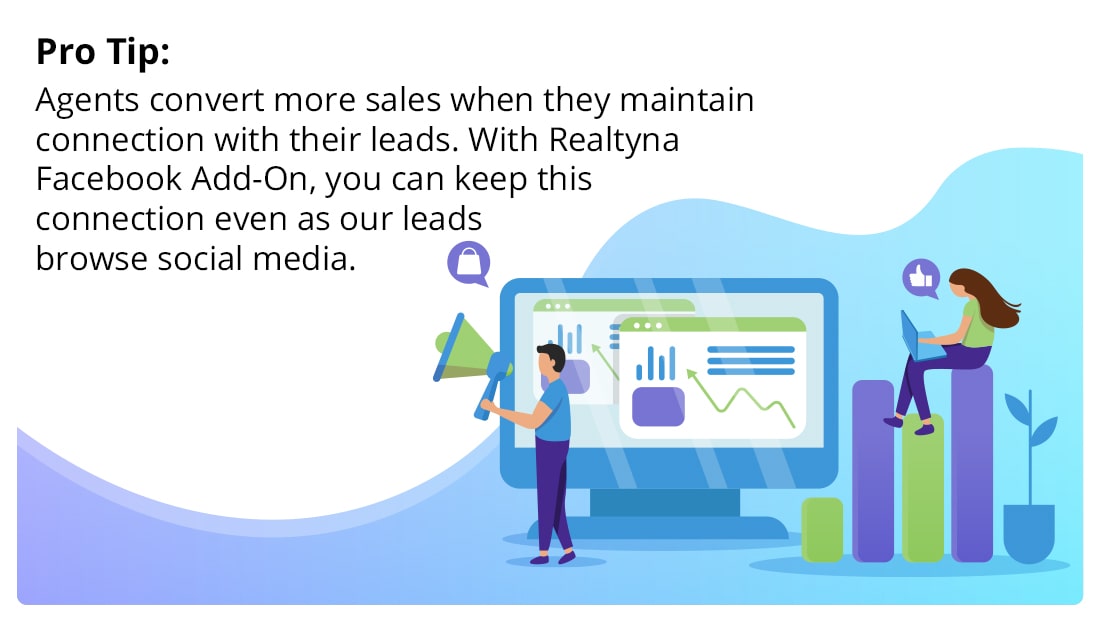 WordPress is Customizable
Probably the greatest achievement of WordPress is that it's absolutely customizable. Depending on what you need and what your real estate niche is, your website can be edited according to your preferences. WordPress gives you countless opportunities to make your website look the way you want it to look. You can go about it with a software developer for something fully customizable, or stick to flexible themes & plugins, but your options are nearly limitless in this respect.
Create a Mobile Responsive Website
If you think about creating a fully consumer-friendly website that will be compatible with mobile devices, the good news is you can do it with WordPress. Many themes are created specifically to be mobile-friendly. If your target audience is preferring mobile devices over laptops during the searching process, you definitely will need to choose mobile responsive themes. For more information, check out this article: Mobile Responsive Websites and Their Importance for Real Estate Businesses
SEO
In order for your leads to find you online, you need to be ranked high on Google. In order to be ranked high on Google, you need to have good SEO. There are many factors that affect your SEO. But you can minimize the impact of some of them by using the right SEO friendly platform for your website and blog. WordPress is considered to be an SEO friendly platform that will tackle some of your SEO issues.
P.S Want to know more about SEO? Check out this article How Important Is SEO For Real Estate Websites?