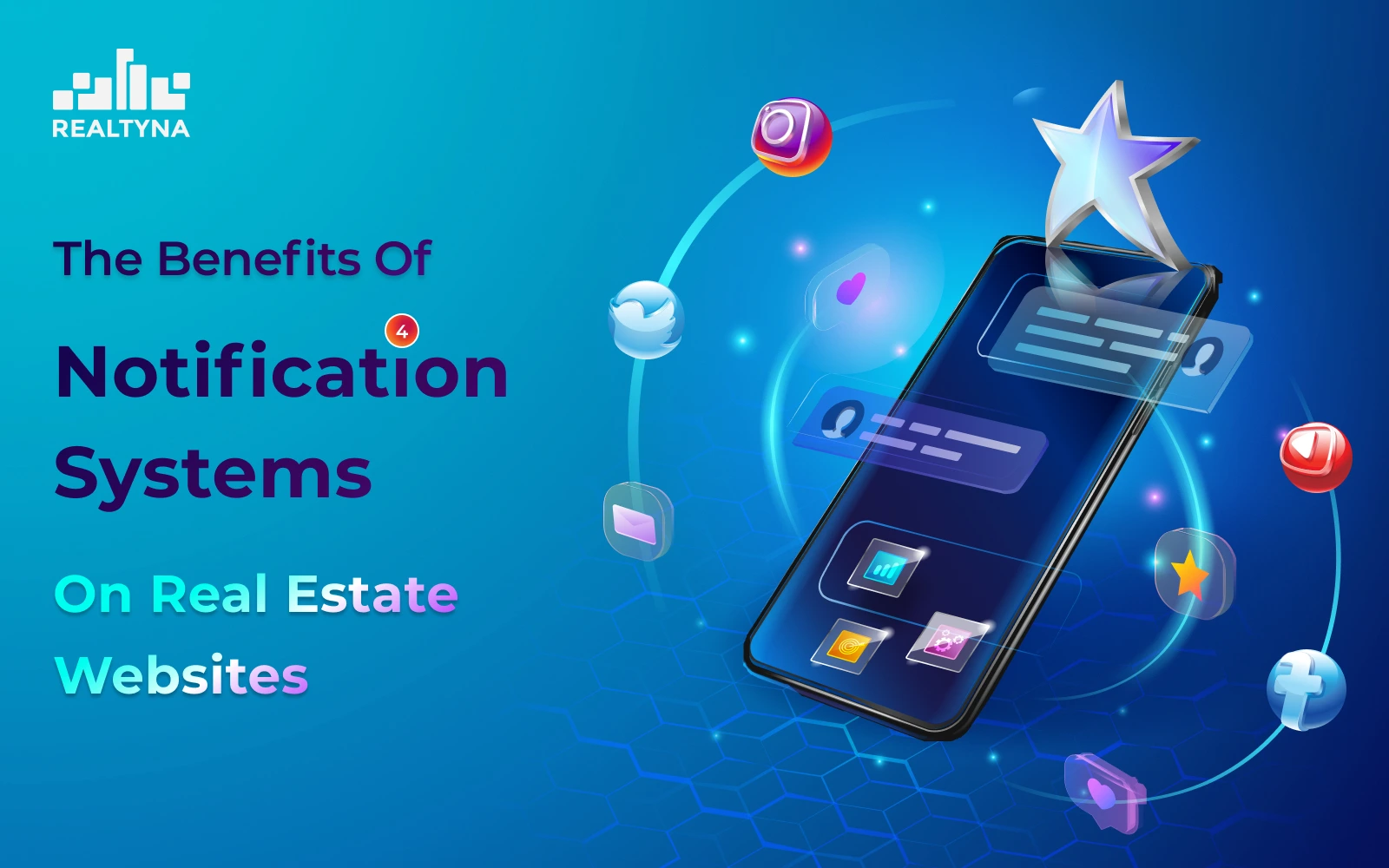 The Benefits of Notification Systems on Real Estate Websites
08 May 2023

Posted at 11:00h
0 Comments
Notification systems are automated tools that allow real estate websites to notify clients about newly listed properties that match their preferences.
With the help of an auto-notification system, clients can be kept up-to-date on new listings, price drops, and other updates in real-time.
In this article, we will explore the benefits of having notification systems on real estate websites and how they can help improve customer experience.
Real Estate Website Notifications Can Provide Numerous Benefits for Your Customers:
1. Keeps Your Customers Informed
With notification systems, clients can specify their search criteria, and the system will automatically notify them when a property that matches their requirements is listed. This helps clients focus on properties that are relevant to their needs.
2. Boosts Engagement
Notification systems help to keep clients engaged with the real estate website. By providing clients with relevant updates, they are more likely to visit the website frequently, increasing engagement levels. This, in turn, helps real estate agents to convert more leads into sales.
3. Increases Customer Satisfaction
Notification systems can improve customer satisfaction levels by keeping clients informed about new listings. Clients feel more involved in the buying process and are more likely to trust the agent. This, in turn, can lead to positive reviews, referrals, and repeat business.
4. Improves Conversion Rates
Notification systems can improve conversion rates for real estate websites by enhancing the customer experience. By understanding clients preferences, agents can build stronger relationships with their audience, which helps to build trust between the agent and the client. As a result, clients are more likely to make a purchase, and agents can increase their chances of closing a deal.
Realtyna's add-ons that include an auto notification system
SMS Add-On: Your website visitors will receive SMS notifications in addition to emails when new listings are added to your website.
Advanced Portal Search Add-On: Your visitors will receive email notifications when your website is updated with new listings that match their saved searches.
Open House Add-On: Your visitors will be notified of new open house dates.