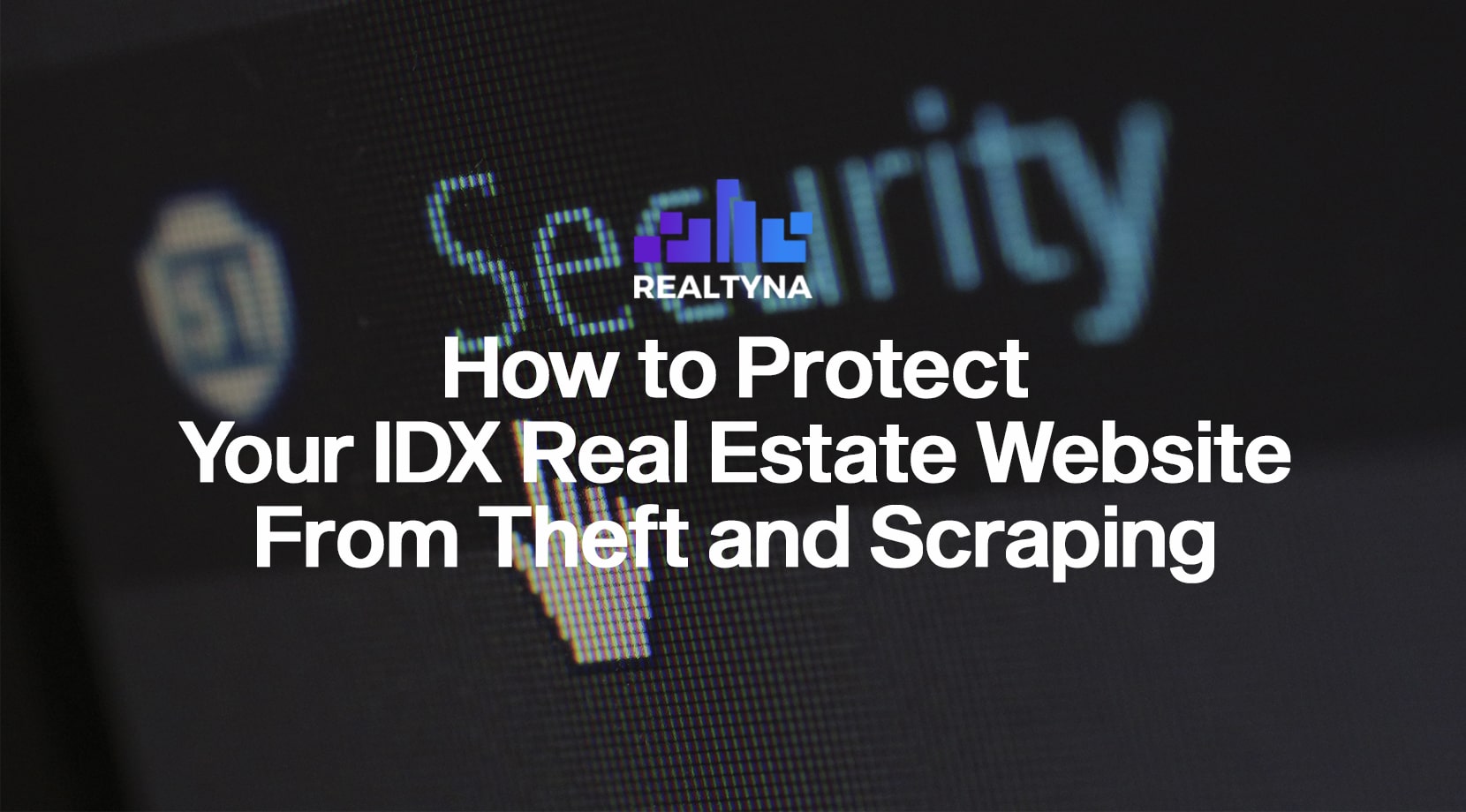 How to Protect Your IDX Real Estate Website From Theft and Scraping
14 Aug 2020

Posted at 11:00h
0 Comments
Have you ever published a real estate listing only to find it word-for-word reposted on Craigslist or another site?
Theft is a major problem in the real estate industry. It can create illegitimate competition and divert traffic from your site. Be it the use of a single image without permission or a scrape of your site's entire database, theft costs you money.
In this blog post, we will show you some steps you can take to protect your real IDX estate website from theft and scraping.
How Do People Steal From Your IDX Real Estate Website?
Theft from an IDX real estate website occurs primarily in two ways: the slow way and the automatic way.
The slow way to steal content involves common computer techniques that most of us have long ago mastered. Often, it is as simple as copying and pasting the text and right clicking and saving any images. To do this on more than one page is laborious, so the slow way is usually employed impulsively when someone sees a listing and decides to pirate it on the spot.
The automatic way (a.k.a. scraping) involves more advanced computer techniques. Here, a pirate will write a custom program to loop through all the pages of your site and output the data to his disk. Because scraping requires custom code and an intimate understanding of your website, it is often premeditated. This type of theft may be used for a competing business idea, analytics, or some other questionable operation.
Have you ever caught someone ripping off your listings? Let us know in the comments.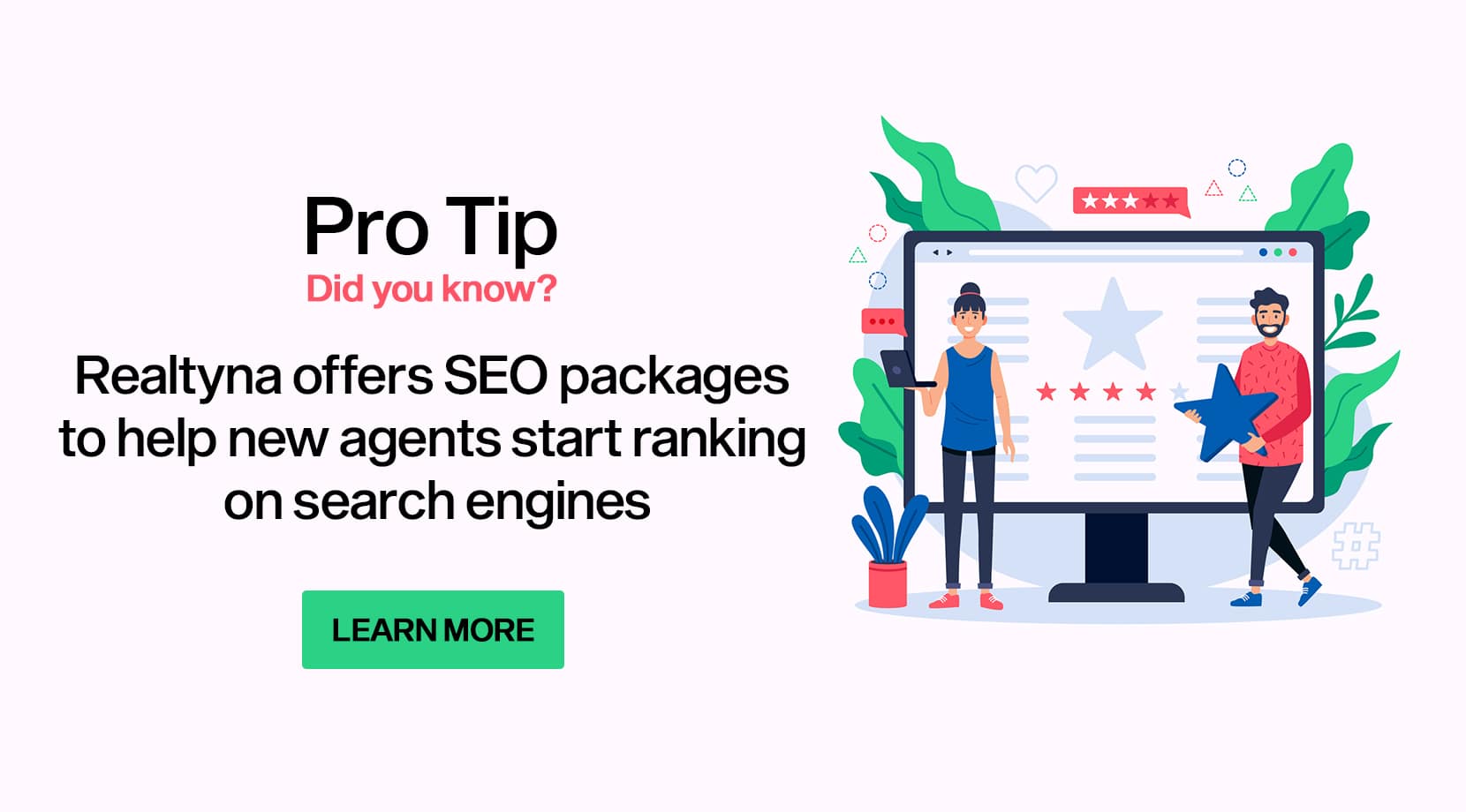 How Can I Protect My IDX Real Estate Website From Theft and Scraping?
Just like a convenience store, there is no way to 100 percent prevent theft and scraping from your real estate website. So, your efforts should focus on deterrence and making theft costly for any would be pirates. Here are some strategies.
1. Display a Copyright Notice
The first and simplest step to protect your real estate website is to project knowledge and seriousness about your content. You can do this with a copyright notice. The copyright notice shows that you know your rights to the content you publish and that you intend to defend it. While the notice will provide no actual security against theft, its visibility may be enough to deter the more impulsive pirates.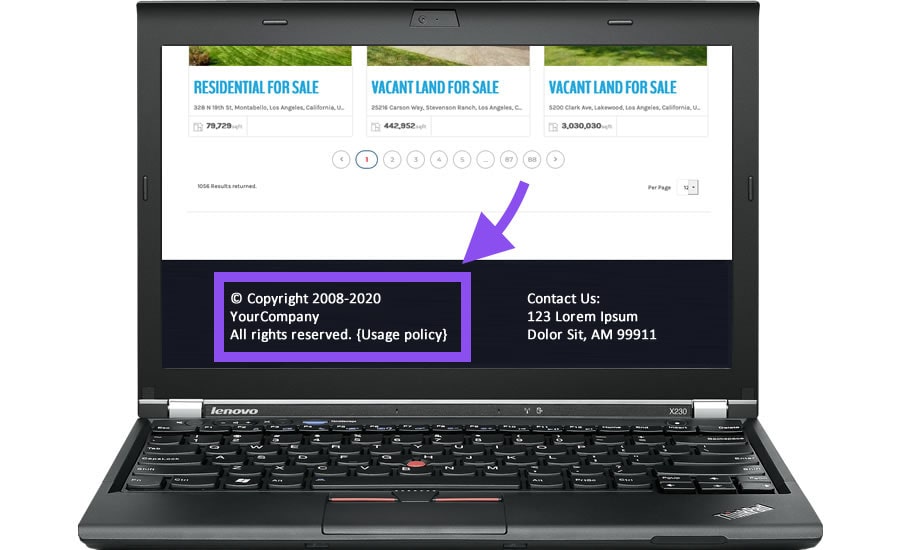 2. Add a Watermark
A watermark is a marker or text overlaid on your image that identifies you as the owner. The goal of a watermark is to alter your image in a way that makes it usable on your site, but obviously out of place anywhere else. At minimum, your watermark should contain the copyright symbol, the year and your name. The best watermarks are small enough that they don't distract from the image, while being large enough that they are clearly visible and are difficult to remove.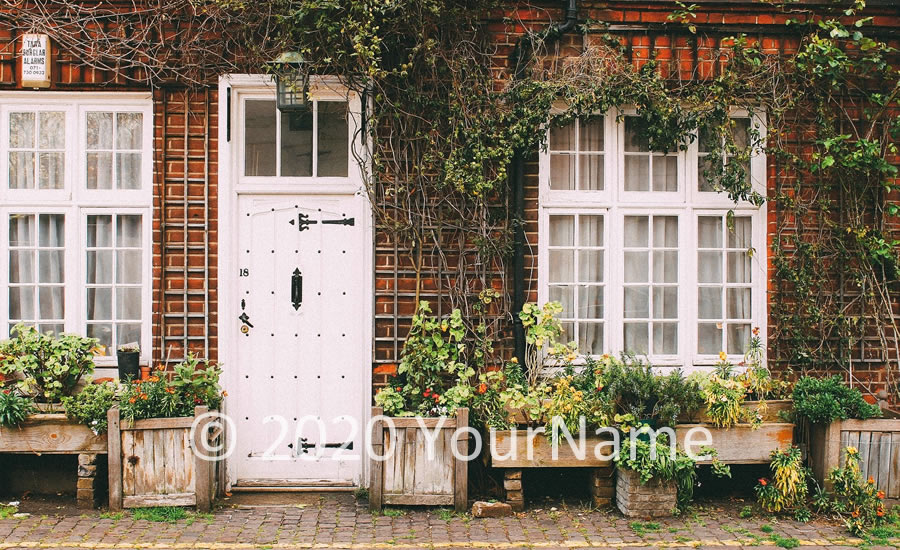 3. Disable Right Clicks
For some, a watermark is overkill that can take away from the beauty of an image or photograph. If you are willing to tolerate a bit more risk, you might consider disabling right clicks as a way to protect your images without a watermark. Disabling right clicks can help prevent easy theft, but it does not prevent screen grabs. If you are interested in disabling right clicks, talk to your website provider. This may require some custom html/JavaScript or a new plugin install.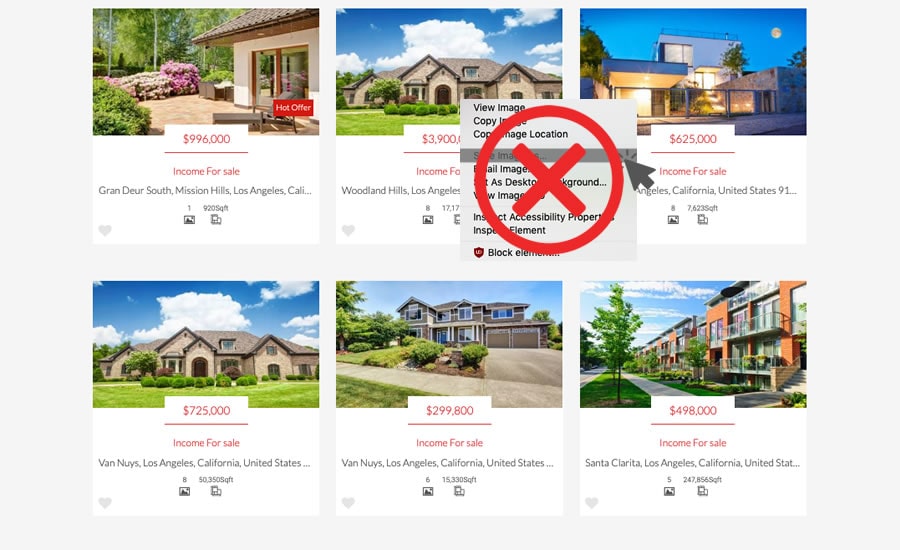 4. Update Terms of Use
It is important to make your position on web scraping known and available. The best way to do this is to specify your policy in your real estate website terms of use. Here, you can clearly state that automatic web scraping is not permitted. Check out Redfin's terms of use (sec. 2.3.5.) for an example of how a large company has written scraping limitations into its terms of use.
5. Check the Logs
All web scrapers leave clues about who they are and what their intentions are. You can look for these clues in your website logs. If you notice unusual activity such as a large number of requests or searches from the same user, it may indicate a scraper. Once identified, you can take corrective action such as blocking the scraper's IP address. Your website provider may also be able to throttle the number of actions a user can take on your page in a given time.
6. Set up Google Alert
Finally, you may not always be able to prevent theft or scraping from your real estate website. But you can do a pretty good job monitoring any others trying to pass your content off as their own. A simple web search of some key listing text or a reverse image search will return any pirates in the results. You can even automate the process by setting up Google alerts.
Now you know how to protect your IDX real estate website from theft and scraping. If you are worried about your site, talk with your website provider.
Questions or feedback? Leave them in the comments. For more real estate website tips, check out How to Manage Passwords on Your Real Estate IDX Website?