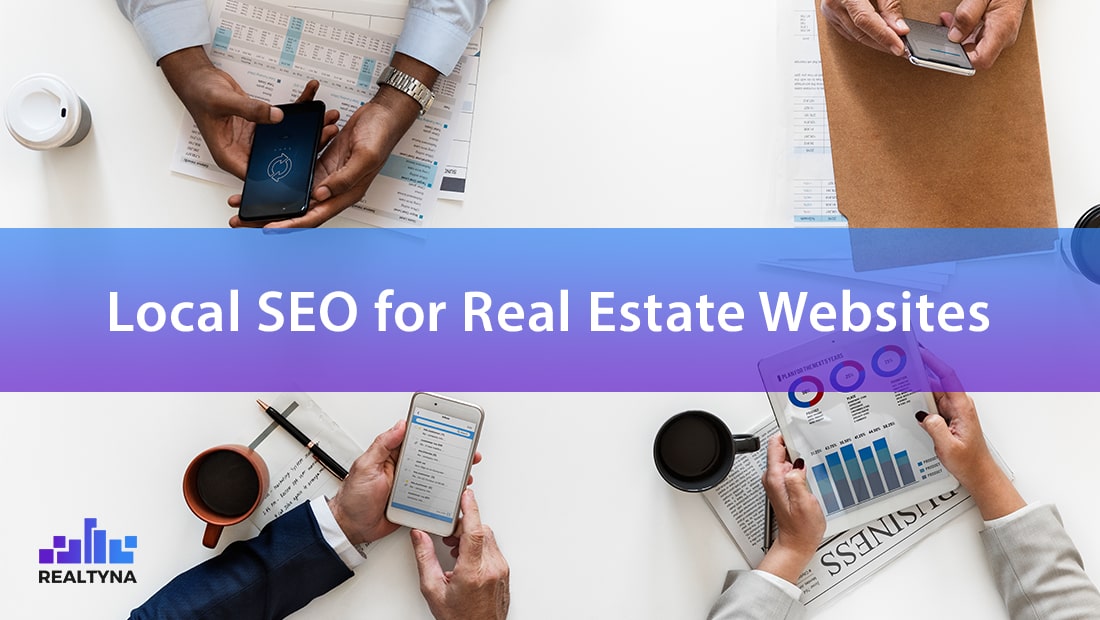 Local SEO for Real Estate Websites
05 Aug 2020

Posted at 11:00h
0 Comments
Location, location, location! This is one of the most important criteria when it comes to selling real estate. Buyers always look at the property location because it has a huge impact on the commute to work, choice of school districts, neighborhood safety, and more. As an owner of a real estate website, you must focus on local SEO because this allows you to promote your business to clients searching within certain geographic parameters.
Real estate searches mostly concern specific zip codes, so you need local SEO to capture the right customer base. It is not enough to be listed on Yelp or Google My Business, but you need to show your local expertise through amazing content like virtual tours of property listings. Let's take a look at what this means below and how you can use it to grow your business.
What Is Local SEO for Real Estate Search?
Local SEO, or search engine optimization, is sometimes called local search engine marketing. It consists of tools to help you advertise and promote your local business online. It allows you to groom your site for local searches to reach important prospective buyers that are most relevant to your business. When you get this right, your real estate company will capture the audience you need at the right time.
Prioritizing Local SEO helps pertinent buyers find your business. Today, people go online when they have a query. Buying something as big as a house requires research, so most clients will use Google keywords to make informed choices. Thus, you must zero-in on these local searches so your site will appear in the top spot of search rankings when clients are looking for something related to your niche.
Key Local SEO Factors That You Need to Consider
To succeed in your Local SEO efforts, there are some factors that you need to consider. Knowing these will help your real estate firm standout in search result pages amidst your fiercest competitors. This will ensure your listings can be seen by prospective buyers and sellers, allowing you to close that deal and earn your commission.
Get Listed on the Most Important Real Estate Directories
Getting listed is vital, so your local customers can find your business. This is one of the places they scout when looking for a real estate firm. It will also help your Local SEO because it allows you to target the local market via search engine results. This means your business will be easily accessible when clients are looking for your services.
Apart from listing your name, phone, website, and address, some directories allow you to take advantage of visual features. You can put maps to your real estate firm with corresponding landmarks, so you can give clear directions to your office. Adding visual content will receive better reception with your customers because it is human nature for the eyes to be drawn to images.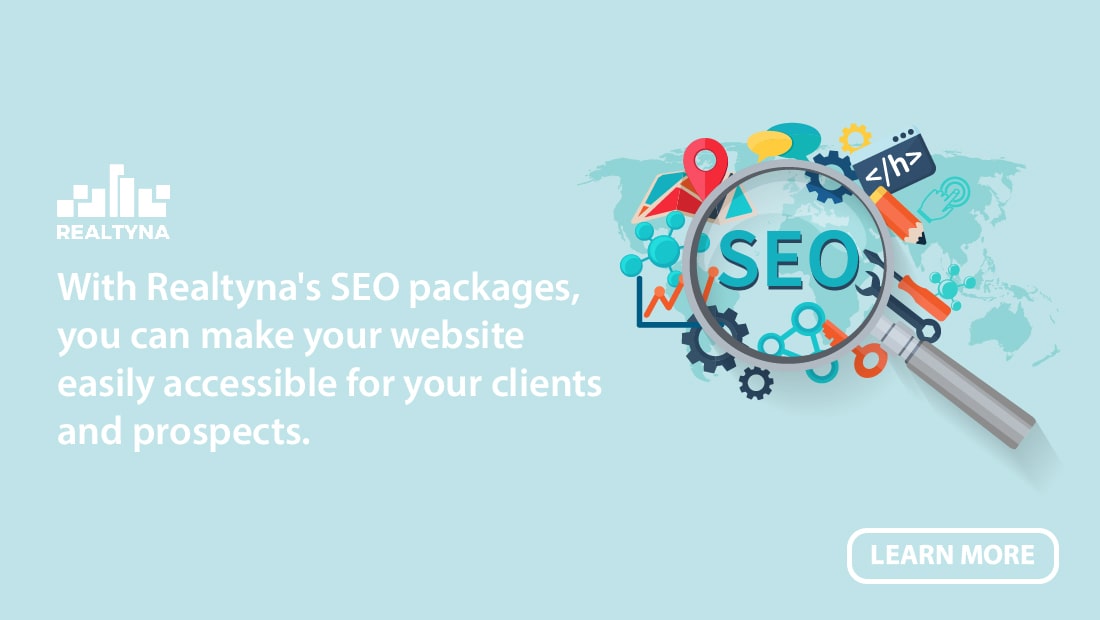 Optimize Your Social Media Presence
Today, more than five billion people have a mobile gadget, and within this device, there are at least two social media apps viewed throughout the day. This astounding figure shows that social media marketing is not optional but a vital requirement to secure your audience. You must reach clients aggressively on Facebook, Instagram, Twitter, Snapchat, etc., to generate leads and create loyal followers. Best of all, these methods are more accessible and affordable.
You can bid goodbye to expensive print ads and time-consuming physical flyers or phone marketing to promote your open house. You can easily make announcements on your social media accounts. You can even host your own podcast or post video tours to show the nuances of a property and entice people to come for viewing. Video marketing stats indicate that engaging video tours are a great way to boost exposure. Incorporating this more personalized approach will improve your firm's visibility on search rankings. Every like, share, and comment on your postings will boost local SEO, creating more opportunities for client engagement and conversion.
Encourage Customers to Leave Reviews
Today, people no longer believe in pushy traditional ads. Everyone trusts word-of-mouth referrals, testimonials, and personalized feedback more to gauge a company's reputation. These reviews will help your local SEO because they inform your prospective clients about the quality of your services. More importantly, these reviews let Google know your company is a legit business entity.
Thus, you need to make it a priority to ask for reviews from your clients. Do not feel shy sending them a link to your Google My Business or Yelp profile to ask for a review. Clients who are satisfied with your services will gladly help you promote your services. Constantly asking for feedback will give you a steady stream of fresh reviews that you need to boost your local SEO rankings.
Optimize Your Website for Mobile Search
You must optimize your site for mobile searching because most searches happen with a mobile phone or tablet. Today, Google has split desktop and mobile searches, with the latter remaining dominant. You must make sure your real estate site is primed to show up in mobile searches if you want to stay on top of the rankings.
To do so, you must incorporate Accelerated Mobile Pages to your website. This creates a duplicate layer of content for your site that makes it optimal for smaller but longer mobile phone screens. A responsive web design with compressed images that adjusts to screen size is also mandatory to maintain your rankings. Most of all, with reduced attention spans, you must make sure that everything about your site is up to speed because slow loading means clients look for what they need elsewhere.
Final Word
Real estate is extremely competitive, with agents fighting for the same clients in the same geographic area. A strong local SEO plan will make a big difference in solidifying your local presence, which translates to better leads and bigger revenues. Building a solid local SEO foundation ensures you remain on top of search results pages, allowing you to be more visible than your competitors.
Author Bio: Lidia S. Hovhan is Digital Marketing expert and SEO guru. She contributes articles about how to integrate digital marketing strategy with traditional marketing to help business owners to meet their online goals. You can find really professional insights in her writings.