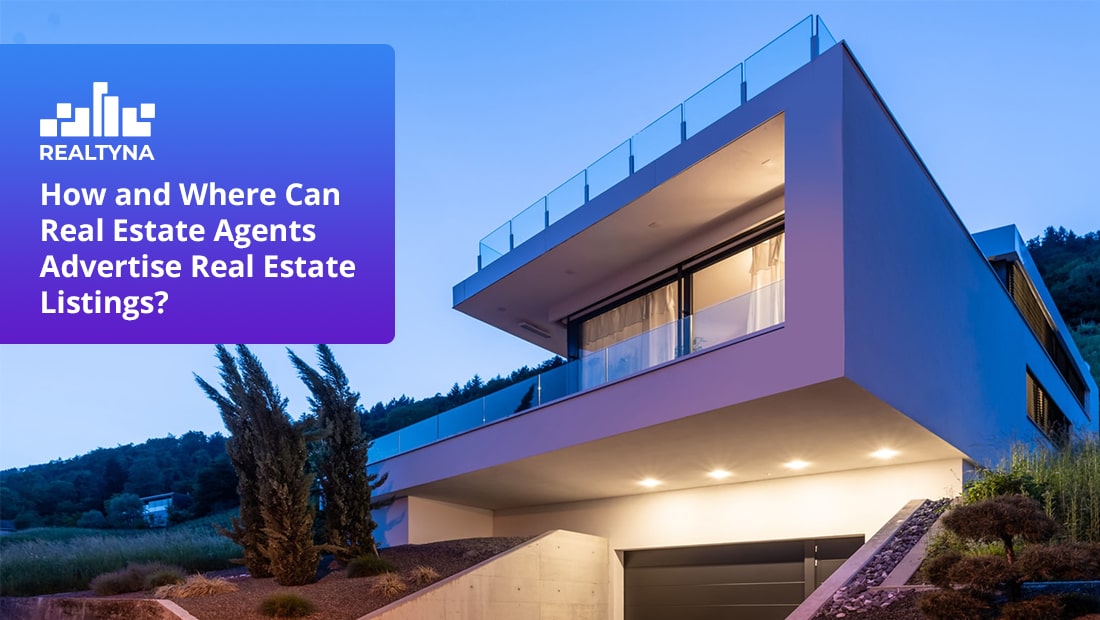 How and Where Can Real Estate Agents Advertise Real Estate Listings?
10 Apr 2020

Posted at 11:00h
0 Comments
Listings are the most important real estate content out there. They are the bread and butter of real estate agents. That's why it's so important to find the right placement and strategy to present and advertise real estate listings.
In this article, we will talk about top placements for real estate listings as well as some key points real estate agents need to achieve.
Before we jump in on what platforms are the best for real estate listings advertisement, first, let's talk about the presentation of real estate listings.
What Are the Most Common Mistakes in Real Estate Listings?
Even though it was mentioned a million times, we still see real estate agents making the same mistake: not taking proper images of their real estate listings. Here is an example of some good and bad real estate listings. As you'll see in this article, the unfortunate angles of the images are doing a very bad job for real estate agents. We always say put yourself in your customers' shoes and ask yourself if you saw this picture would you want to buy a property? If the answer is positive, congrats you achieved your goal.
What Are the Best Ways to Market Your Real Estate Listings?
Now that we've established that the most important thing is the presentation of the real estate listings, we can move on to the best marketing strategies to advertise them.
Email Marketing and Newsletters
Yes, marketing has become more and more oriented to social media, but email marketing still stays strong. We suggest taking advantage of it. Create an eye-catching newsletter and include your listings there. To learn more about email marketing, check out this article
Facebook Dynamic Ads
As NAR's research shows, the most used social media platform by real estate agents is Facebook at 97%. Why? Because it's a very important platform for business development. To learn more about Facebook Dynamic ads, check out our blog: Why Facebook Dynamic Ads? Retargeting Real Estate Listings.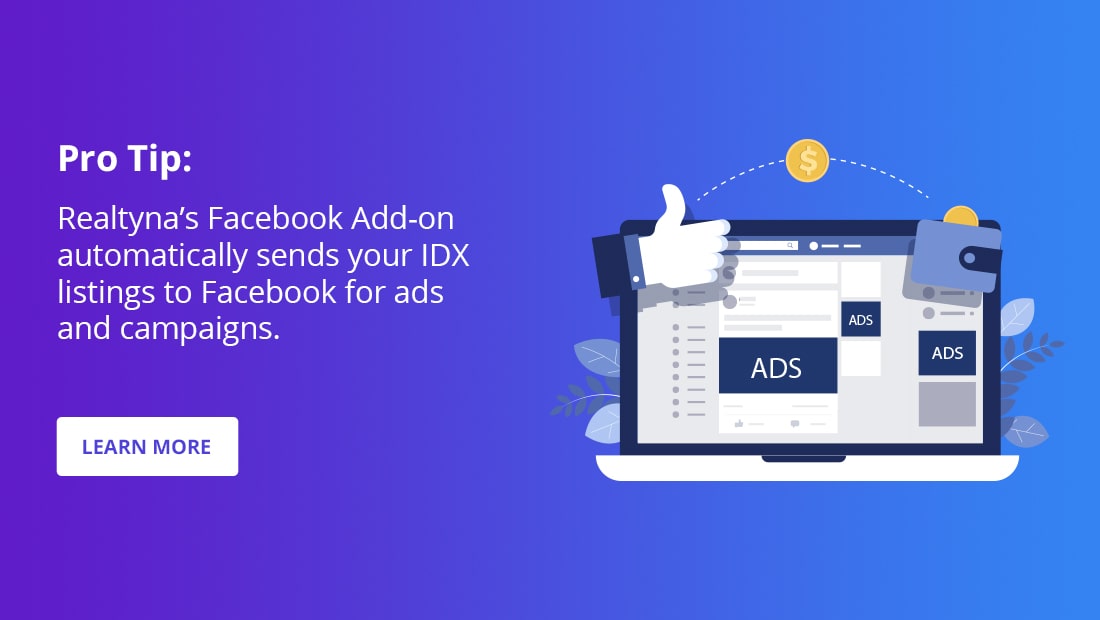 Instagram
We already know that it's possible to advertise your listing on your Facebook page with Facebook Dynamic Ads. Did you know you can do the same for Instagram? Posting listings on your social media is always a win-win situation. Connecting them to your website so leads can instantly go there for more information is a great way to advertise your listings
Real Estate Website
Social media are a very important part of listing advertising. But what is even more important is having real estate listings presented on your website. At the end of the day, people will always go to the website to double-check the information and see how trusted the real estate agent is.
Social Influencers
We can't deny the role of social influencers nowadays. Influencers have a huge impact on how people perceive different brands. Social influencers can promote your brand as well as boost your brand awareness by sharing the information about you with their audience. Find social influencers within your niche. Someone you think is an authority and people will trust their judgment.
P.S Interested in real estate social influencers? Check out these blogs: ProducerMichael on His Success Making Real Estate Videos on YouTube and 13 Real Estate Influencers Who Built a Business on Social Media