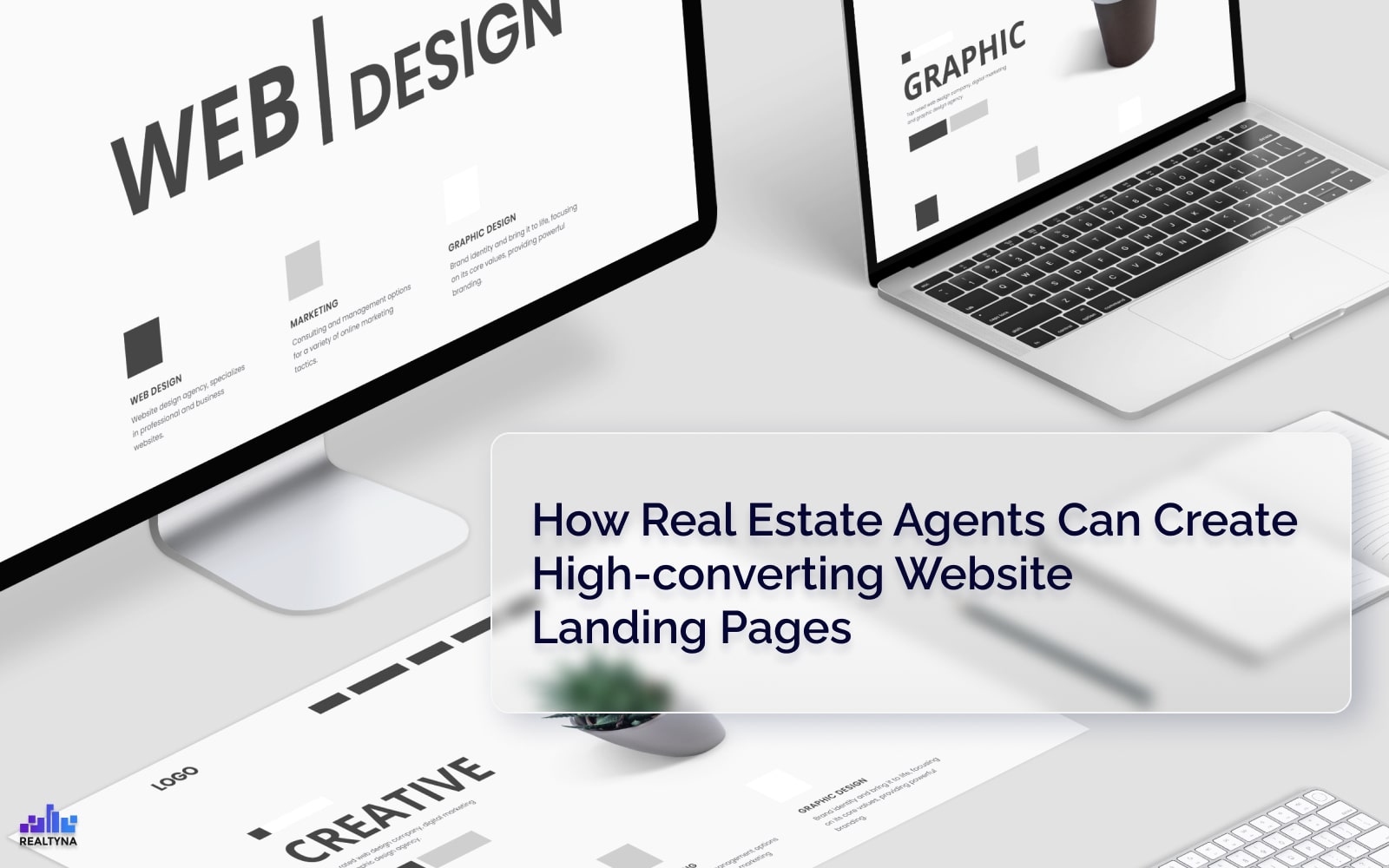 How Real Estate Agents Can Create High-converting Website Landing Pages
05 Jan 2023

Posted at 11:00h
0 Comments
If you could increase your return on investment (ROI) in your real estate business today, what marketing strategy would you use? Our best guess is to use landing pages. A landing page has a high chance of converting visitors into leads or potential clients. It gets even better when your website attracts massive traffic.
What Is a Landing Page, and How Can You Create a High-Converting Real Estate Landing Page
While many people often confuse landing pages for home pages, landing pages are much more specific and have a single goal that is often highly targeted. Therefore, a high-converting landing page is one that automatically compels visitors to click the CTA (call to action) button, resulting in leads. Below are a few tips on creating a high-converting landing page for your real estate.
Target Audience
Not everyone gets to your landing page except clients who are seriously in need of the services your landing page is marketing. For your landing page to be high-converting, you need to target your audience. Always start with the end goal in mind. As noted, landing pages aren't meant for a general audience but serve as a final destination for your website users who click on your ads. Ensure that your landing page caters to the needs and questions of your audience, making them more likely to contact you for your product or services. Check out this White Label Web/App Solution for Brokers and Providers.
Write a Compelling Headline
Your landing page headline should captivate the visitor's attention. Headlines are the first thing visitors see when they get on your landing page. So, the headline should clearly state your ad's value. If your landing page ticks this box, your chances of converting a visitor to a lead will increase. Here's a compelling yet straightforward headline with this Realtyna's WPL for Elementor landing page.

Keep it Concise and Simple
A lot of users quickly get bored reading through chunky content. So ensure that your landing page content is concise and simple to avoid confusing the visitor with long paragraphs of endless information. It will be more difficult to seal a deal with a lead that needs clarification about your offer. So, get to the point with information about the value of your product or service. This lead capture plugin landing page is an excellent example of a concise and simple landing page.
Lean on Social Proof
Although it may seem straightforward to exchange contact information for helpful content, as there is no financial cost to your audience, individuals are understandably guarded about their emails and personal information. Trust is a crucial component of a successful landing page, just like in every real estate marketing effort. Therefore, Realtors should include reviews and other social proofs such as certifications, awards, or even earned badges to show potential clients that their businesses are legit and trustworthy.
Use Images and Video
Efficiency is essential for landing pages. For example, a striking image or video can often be more effective than short headlines. So real estate professionals should use high-quality images to draw visitors' attention and show them how much value your brand offers. Additionally, the quality of your images or videos clearly reflects your brand, what it has to offer, and its value to others. So, ensure that the media quality adds value to your brand's image rather than taking from it.
Like every other component in your real estate marketing engine, landing pages need a complex web of interlocking methods to work in harmony to bring in new clients and listings. So as you narrow down on your target group and branch out to new targets, don't hesitate to explore fresh communication techniques and new approaches.