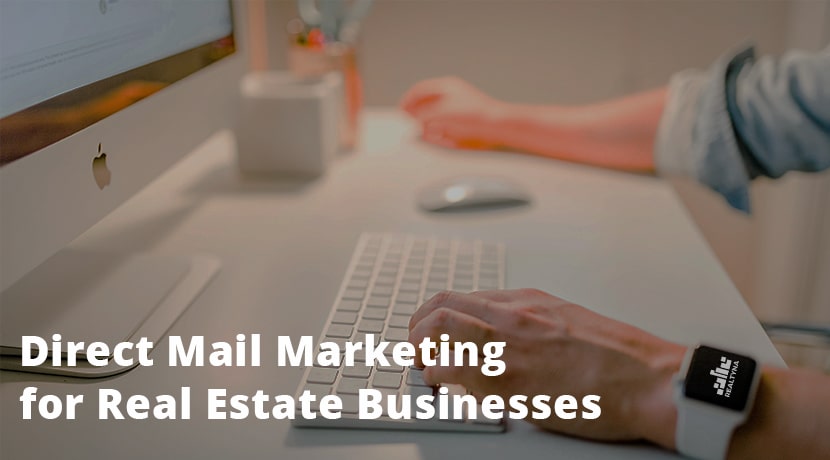 Direct Mail Marketing for Real Estate Businesses
24 May 2020

Posted at 11:00h
0 Comments
In the real estate community, we often hear advice like find your niche, use highly specific keywords, and have targeted marketing strategies. All of this is a sign that being local is preferable for many real estate agents. Today we will talk about an important real estate marketing strategy—direct mail marketing for real estate, also known as a direct response marketing, which often works best locally.
Pros and Cons of Direct Mail Marketing for Real Estate Agents
Pros
We all know that buyers and sellers want to work with the local experts, real estate agents that specialize in certain neighborhoods and zip areas. Direct mail marketing helps real estate agents connect and get in touch with those clients. This marketing strategy is directed to target specific neighborhood or demographic parameters. This way real estate agents can be more precise about their leads because direct mail marketing speaks directly to your target market.
Despite the vast majority believing that direct mail marketing is already a marketing relict, it's still working. Why?
Because not everyone is on social media. In fact, the older generation trusts good old-school marketing more than digital marketing.
Cons
Direct mail marketing can be hit or miss. Sometimes people take time to sort mail and pay more attention to it, which can make it more memorable than your usual digital ads. But oftentimes consumers consider this kind of mail as a junk mail and discard it without even paying attention to it. That's why it can be a pretty costly marketing strategy.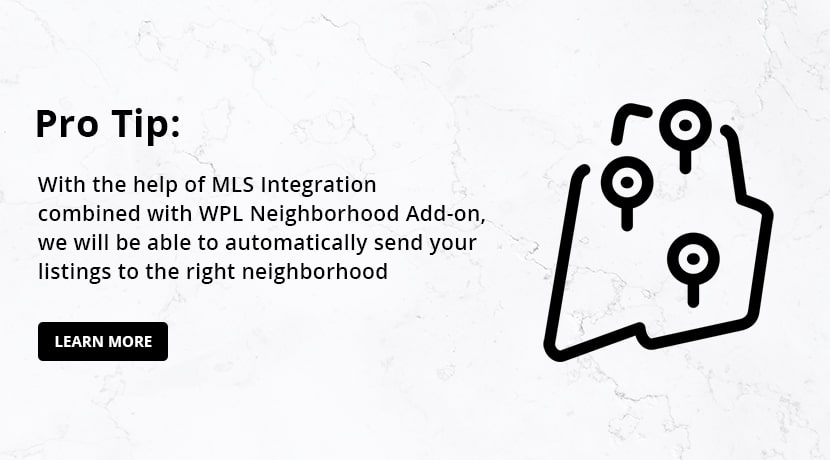 How to Use Direct Mail Marketing for Your Real Estate Business?
Now that you know all pros and cons of direct mail marketing, let's determine how you can use it in your real estate marketing plan.
Test Drive
We always say, test the new strategy before fully committing to it. This will help you to determine your audience, your goals as well as be more cost-effective.
Define Your Audience and Goals
This point is applicable to every marketing strategy. You need to have a clear idea who your audience is. What do you want to achieve with this campaign? Do you want to reconnect with your past clients, get new leads, or raise brand awareness? Based on your goal, the design of your mail will warry. As for the audience, we already have mentioned that direct mail marketing speaks directly to a specific target audience. You can choose your audience based on geographical or demographical parameters, or both at once based on your campaign's goals.
CTA
We are used to thinking that a Call to Action (CTA) is only applicable to digital marketing campaigns. But that's incorrect. Direct mail marketing, as well as other types of direct response marketing strategies, need a clear CTA. You need to make sure that your real estate clients know what you want them to do: contact you, call you, or check out your real estate company's social media platforms.
To learn more about how to create an attention-grabbing CTA check out this blog How to Improve Your Real Estate Website Design.
Track Your Results
It's important to always check out the results of your campaigns. Direct mail marketing is easily trackable. You can track who's responding to your mailers and follow up with them.
Send Your Mailers in Bulk
Sending your mailers in bulk is cheaper. That way direct mail marketing becomes more cost-effective. It's especially important in the test run stage.
What Direct Mail Marketing Types Are Out There?
Catalog of Your Services
It's especially important if your goal is brand recognition. Let your clients know about the niche you're working in or the neighborhood you specialize in.
Newsletters
Typically newsletters are sent digitally, but that doesn't mean you can't send newsletters through the mail. You can include different topics in one newsletter making it even more informative.
Discounts or Special Offers
Let your clients know when you have a special offer for your products or services.
Final Words
Even though direct mail marketing is still working, the main point of it is to drive traffic to your online presence. That's why it's so important to include your contact information as well as your social media channels. As marketers suggest, it's also possible to interconnect your direct mail marketing with your online presence via posting scannable coupons codes of your mailers on your social media channels.
P.S Interested in building a successful email list? Check out this blog How to Build a Successful Email List for Your Real Estate Email Campaigns.