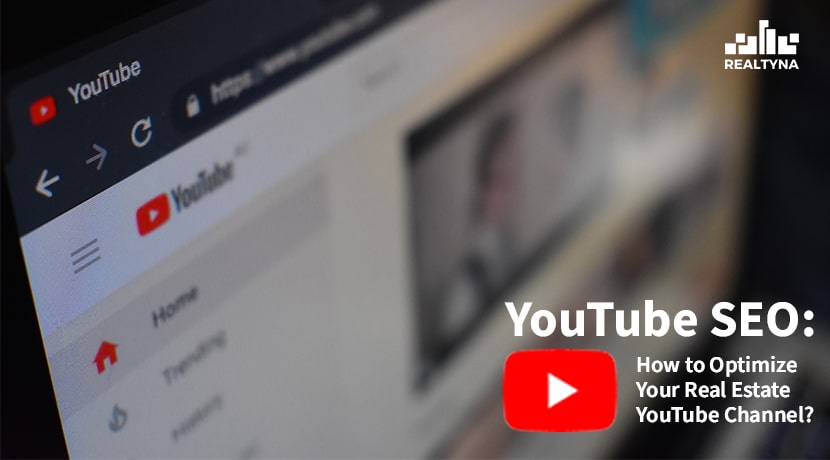 YouTube SEO: How to Optimize Your Real Estate YouTube Channel?
Real estate listings are one of the most important parts of the real estate job. It's bread and butter for real estate agents. So, we know how crucial it is to present them in the best way possible. We already talked about how to take photos of your real estate listings. So, today we will talk about how to convert your real estate listings into videos and why it's important.
It's not a new thing: we all know that videos are important. Buyers and sellers like to see the listings visualized, so even if they can't see it in person they will have a clear idea about what it looks like.
There are many channels you can promote your listings video on. Facebook, Instagram, YouTube as well as your personal website are all those channels where you need to advertise your listings. We live in the era of social media. People are connected to each other 24/7, they scroll through their social media feed hours and hours. That's why it's so important to have a strong presence on social media. Today we will talk about one of these social media channel—YouTube. We will discuss what YouTube algorithms and how real estate agents can improve their YouTube channel to attract more leads. So let's dive in.
What Is a YouTube Algorithm in 2020?
Google as well as YouTube are becoming more and more oriented around personalized content. We already talked about Google preferring long content and why FAQ-s are so favored by a new Google algorithm. Well, YouTube is looking at content through the same prism. Unlike Facebook and Instagram, YouTube prefers longer content. Viewers watch longer videos on YouTube. So, in the eye of YouTube, longer content is a sign of quality.
Another important thing that is universal for every YouTube community and not only for real estate is a good thumbnail and call-to-action buttons. It's important to have an aesthetically attractive thumbnail because it's the first thing your audience sees. As for the call-to-action buttons, it's important to encourage people to like and subscribe to your channel.
YouTube likes video series. We suggest creating a series of videos and placing them in a playlist. Considering many real estate agents are using YouTube for listings videos, creating a series won't be a problem. If you're interested in other YouTube Video ideas, check out this blog 5 Video Ideas for Real Estate Agents: YouTube Edition.
Another important tip is the end screen. Many real estate agents are interested in how to attract viewers to their videos. The answer is the end screen. The end screen is a YouTube feature that helps you to link your other videos and playlists at the end of your video. This way you increase the likelihood of your audience continuing to watch your videos.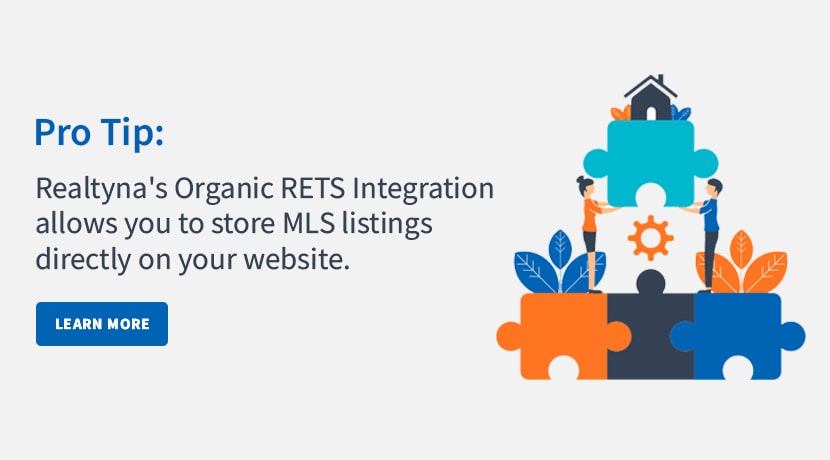 YouTube SEO in 2020 for Your Real Estate Listings
Now that you have learned about the core of the YouTube algorithm in 2020, let's talk about YouTube SEO.
It's important to know that YouTube tags are those keywords that help your content get found. But there is a strong competition going on. Using general keywords will place you in strong competition and if you're a small channel that will be a problem. We suggest using rich and informative keywords. To learn more about this topic, check out this blog How Important Are Tags in Real Estate Online Marketing.
In addition, it's also important to mention that adding captions can help you improve your real estate SEO. YouTube already adds automatic captions, but unfortunately, for now, it understands only about 70% of your audio. And, as we know YouTube crawlers check captions to better understand the nature of the videos. That's why it's important to add the right captions.
P.S. Want to learn more about video marketing? Check out this blog Why Video Is So Important In The Real Estate Market.