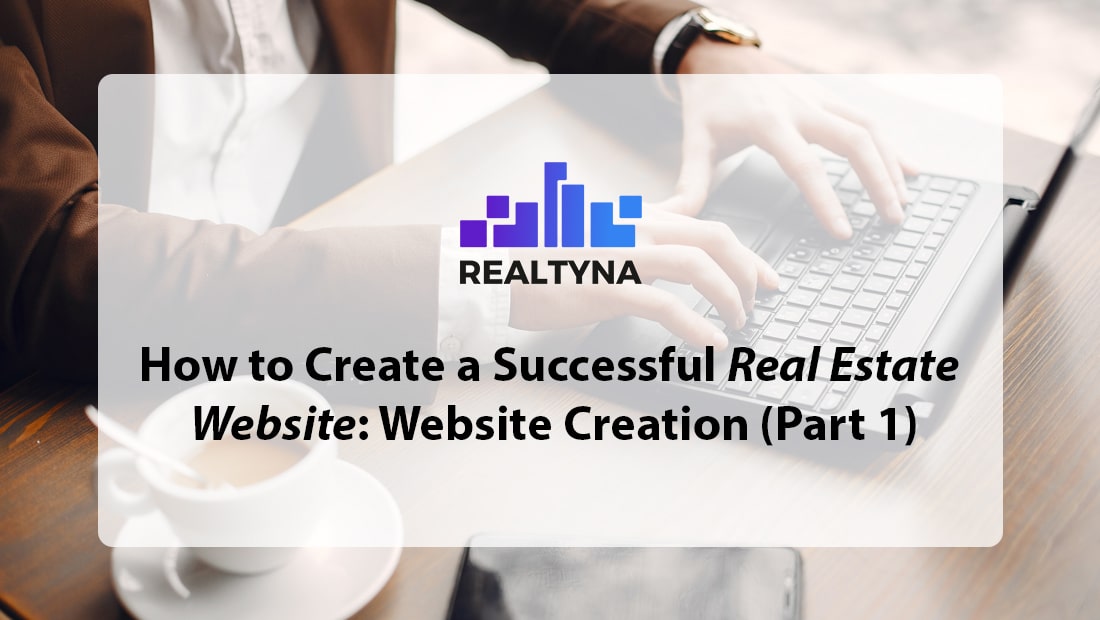 How to Create a Successful Real Estate Website: Website Creation (Part 1)
02 Nov 2019
Posted at 10:00h
0 Comments
Plan Ahead
Creating a successful real estate website from scratch is an interesting journey. From implementing essentials to choosing the platform, from writing the content, to experimenting with the SEO and analytics.
We'll try to cover most of the important topics in upcoming parts of the guide and provide you with the tips and items you'll need to pay the most attention to.
For starters, you need to know the scale of the website you're planning to build. Will it be:
A local real estate website?

A real estate portal?

A global powerhouse that competes with the world class websites?
Depending on what type of website you're aiming for, you'll need tailored solutions, specialized content and a developer you can rely on in case of urgent assistance.
Enter Realtyna. Our solutions are made to fit any scale of a website, while our custom Organic MLS Integration ensures that the IDX data flow is constant and reliable.
Plus, working with Realtyna, means creating a website with full WordPress potential. So you can utilize hundreds of thousands of plugins and resources available on the web which at one point will satisfy all your needs for the website.
Choose The Theme You'll Work With.
From the get-go, you will need to choose the theme to work with. If you have any WordPress theme in mind, which fits your needs perfectly, use it. If not, and you're exploring your options, you may want to check out the demo layouts we have set up with different popular themes.
Choosing theme is an important part. The design you implement, or configurations you do on one theme, will need more time to be imported to another theme, so choose the one you're most comfortable working with, or just ask our team for feedback.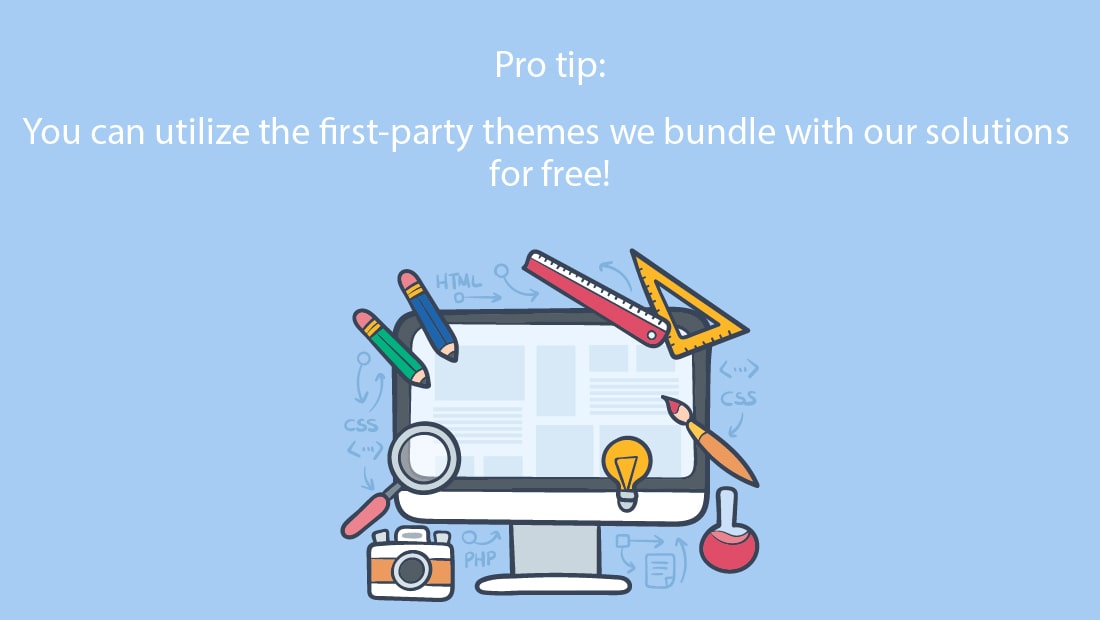 Which Features Are You Looking For You Real Estate Website?

The tools that you have on your real estate website can define your success. For example: Even if your website is fully SEO friendly, and have good traffic on it, if you don't have a lead capturing tools, visitors will just leave your website without you having their contact information.
Maybe you'd also want users to register before accessing property information, or save their search for the drip emailing. How about a CRM? Realtyna makes it easier for you to choose and pick the features you want.
Once you have aligned all the features you'd like to implement, you can move ahead with the next, the most important part of the real estate website: The IDX data.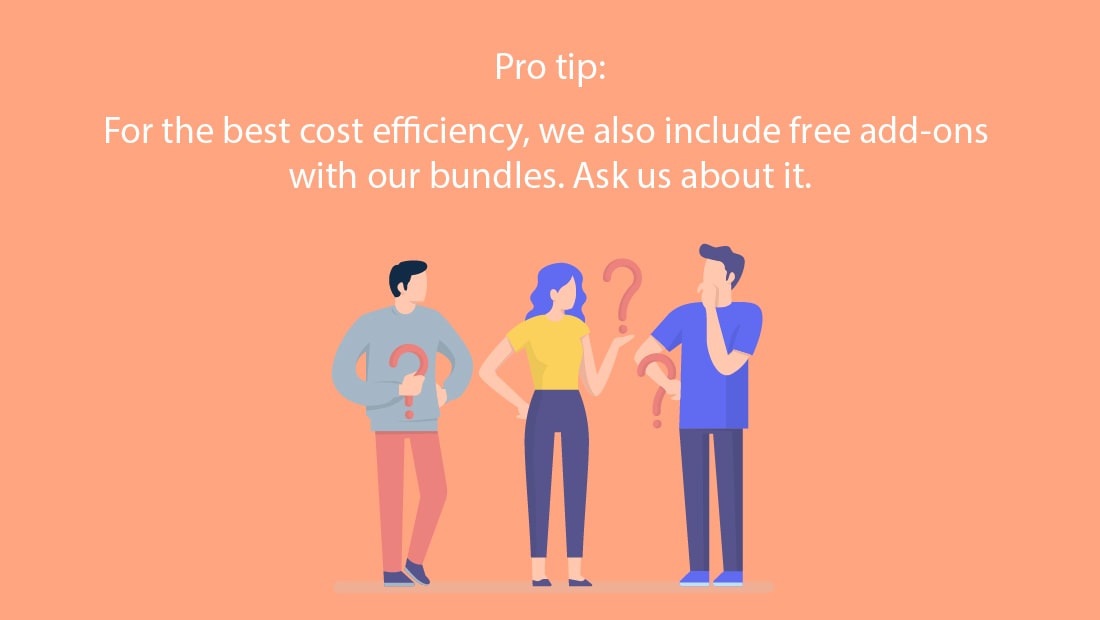 Organic MLS Data
Doesn't matter if you are building out a tiny real estate website, or huge platform, you need Organic MLS data to make the website stand out. Not only is Organic data ranked higher for SEO, it also allows you to run database analytics, market research, have the website fully customized with local data and more.
The possibilities are limitless and compared to what other solutions offer, a less robust framed IDX, it's a must-have.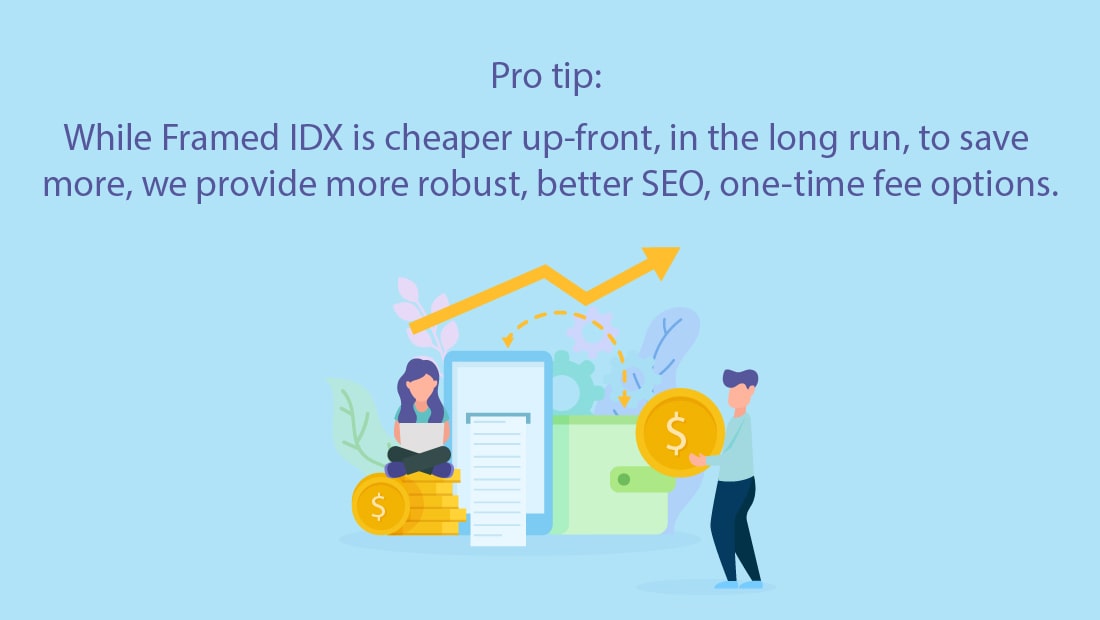 Barebones Are Done, Ready To Launch?
Depends:
If you like the premium designs Realtyna offers, go ahead, do some simple configurations, such as changing logo, branding your website, etc and you're ready to go.
However, you may also want to have a fully, unique tailored solution. If that's the case, you'll need to start thinking about the design, structure, etc.
Design and Feel
Once you have a website with the functionality built out, it may be time for a custom design.
If you're ready to dive into the world of design, you'll need to plan and think about several things:
1. What feeling are you aiming for the website? A professional one? A bit more modern maybe? Simple or complex?
2. Come up with the concept for designers to take off with. Any details can be used as a base.
3. What do you want the design to say to website visitors?
Given the website functionality is delivered, you can have Realtyna or any other third party developers work on this part. If you want an all-in-one experience, we're glad to help.
Recap Of Part 1
So, you ironed down the functionality, the design, everything is ready to go and generate leads, right?
That would be true if you want to launch the website for a handful of people. For any other cases, you'll need to start working on post-website development items. Such as Content, SEO, Analytics, Socials and more.
Stay tuned for part 2, where we will cover pre-marketing preparations for your website.