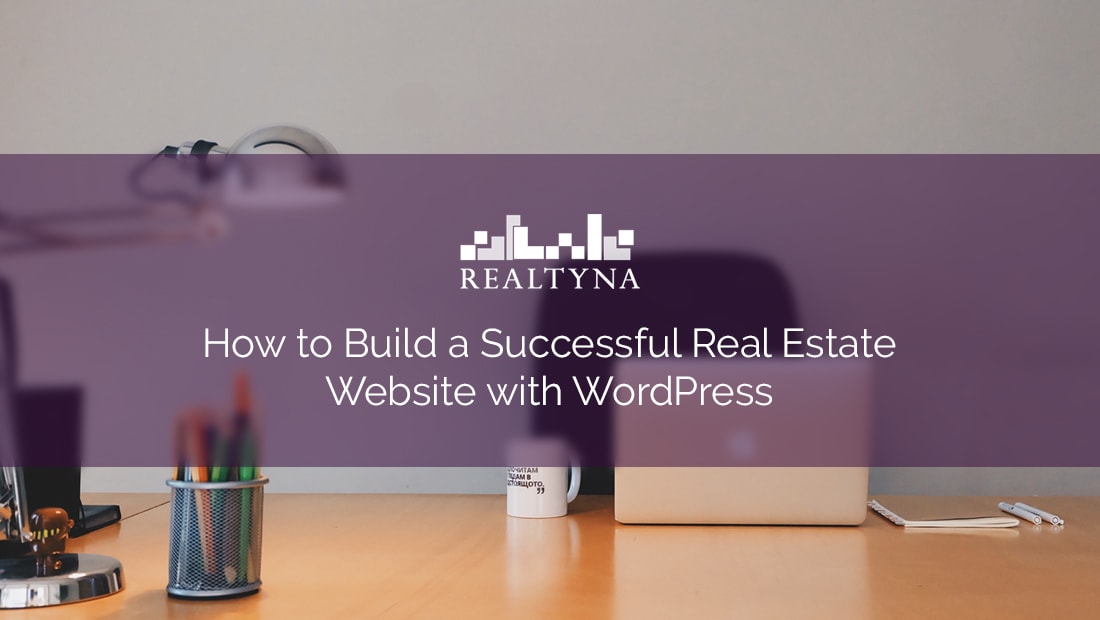 How to Build a Successful Real Estate Website with WordPress

Posted at 11:52h
0 Comments
Successful real estate websites have a few things in common. They are powerful: the IDX is quick to load and easy to use. Robust: they have a strong lead capture, map search, and other features. Flexible: they are easy to configure to your market and brand.
In this article, we'll show you how to build a successful real estate website with WordPress.
Whether you are a new agent or an established broker, this guide will help you get your new site off the ground. And best of all: no coding.
CHOOSE A DOMAIN AND HOSTING
The first step to build a successful real estate website with WordPress is to choose a domain and hosting.
Almost right away, you'll have a few decisions to make.
•What Should My Domain Name Be?
You should think strategically about your domain name. You want it to help market your business. If you have a brand already, go with your brand name. If not, try to include some SEO terms. Having a domain name with your town and your marketing niche is going to go a long way to getting your real estate site on page one.
•How Much Hosting Should I Buy?
Your hosting purchase is going to depend on the type of IDX system you buy. A simple iFrame site is not going to require much hosting at all. But this will come at the expense of SEO. A more robust option will be an Organic or RETS system. This will help your site climb the search engine rankings, but you may need a bit more disk space.
Check out this blog post for more on SEO, RETS and iFrames.
CHOOSE A THEME
With a domain and hosting, you have the foundation to build a successful real estate website with WordPress.
Now, it's time to get into the fun stuff: picking a theme.
Choosing a theme is great because you can start to see your site come to life. But don't just think about visuals. You should consider features and capabilities too.
Maybe you want to create a splash page. Or maybe you want a slider on the homepage to display featured properties.
Don't forget about mobile. Your theme definitely should be mobile responsive.
These kinds of decisions are going to guide your theme purchase. To give you a head start here are 9 SEO friendly WordPress real estate themes you can use today.
CHOOSE AN IDX SOFTWARE
Strong IDX software is the backbone of every successful real estate website with WordPress. Now it's time to choose one.
We touched on the difference between an iFrame system and RETS earlier, but there are a few other things to keep in mind.
•Flexible Design
You want your IDX display to match your theme and brand. So choose an IDX with flexible design options. Obviously, you should have color and font options. But you also should consider the map search. Can I change the orientation? Can change where it appears on my site? Think about the best possible site you can build. Then, talk to a sales person and see if they can show you how to recreate it.
•Data Control
For a lot of real estate agents, data control is key. This is especially true if their business niche focuses on a specific area or property type. An IDX system with strong data control will let you filter your feed to display only certain properties. This will help your search feature match your overall marketing strategy.
•Lead Capture
The number one goal of any real estate site is to help you close more sales. So what specifically does your IDX system have to offer? Think of your best lead capture strategies. Then confirm they are possible with your IDX software.
•Ease of Use
Don't forget you need to use this thing. Unless you have dedicated web or design staff, you are going to need to run upkeep on your site. So get a back-end tour and demo before you buy. Make sure the set up is intuitive. The easier it is to use, the easier it will to be to build a successful real estate website with WordPress.
LUKE'S TIP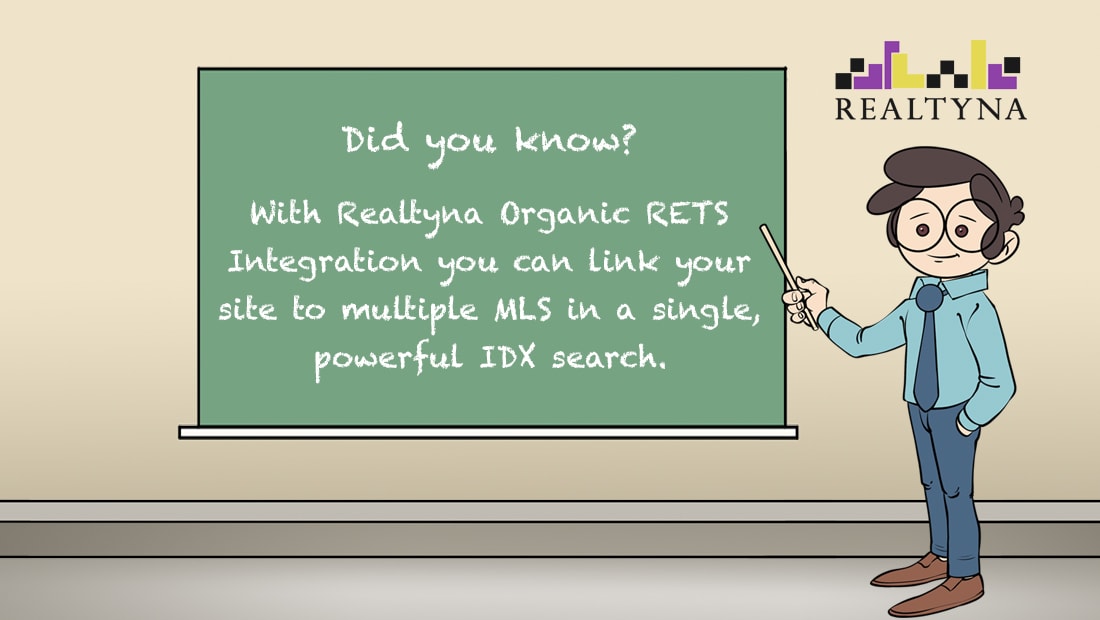 CHOOSE PLUGINS
Now that you have your IDX software, it's time to build off it. After all, most successful real estate websites use a combination of several features.
Here are some strong WordPress plugins to consider:
•Page Builders
Page builders are tools to streamline the editing process for your site. Many allow you to drag and drop features across site and make edits in real time. Consider Divi, Visual Composer (WP Bakery), and the Genesis Framework.
Each of these platforms has a massive online community to make your website build a breeze.
•WPML
If you are looking to attract foreign buyers, a multilingual site is going to come in handy. Consider WPML to translate your site and convert it to multilingual.
•CRM
A CRM can help you know your clients better, evaluate your business, and save you money. It's why we've said every real estate website should have CRM.
•Data
More and more homebuyers want information on area foreclosures and home value trends. As a result, data is becoming an essential part of IDX. As an agent, you can also use statistics to win listing.
INSTALL
We've talked about everything you need to build a successful real estate website with WordPress. Now, it's time to put it together.
•Theme
This can be done from your WordPress back-end.
To install the theme, navigate to Appearance > Themes.
Then click "Upload."
Navigate to the .ZIP theme file you've downloaded. Then click "Install," then "Activate."
•IDX Software/Plugins
From your WordPress back-end, hover over "Plugins.
Then click "Add New."
This will bring you to the plugin upload page. Click "Upload Plugin," then "Choose File."
Find the .ZIP file for your IDX Software or plugin and click "Install Now."
Once the install is complete, click "Activate Plugin."
You are now ready to go.
CONNECT TO MLS
At this point, you'll need to connect to your MLS and import properties to your site.
This step will depend on you IDX system, so follow the instructions.
Once complete, check your IDX display for errors or omissions.
Run some searches to make sure everything loads properly.
IDX search is the essential piece of a successful real estate website with WordPress.
So don't settle until you are happy with its performance.
LUKE'S TIP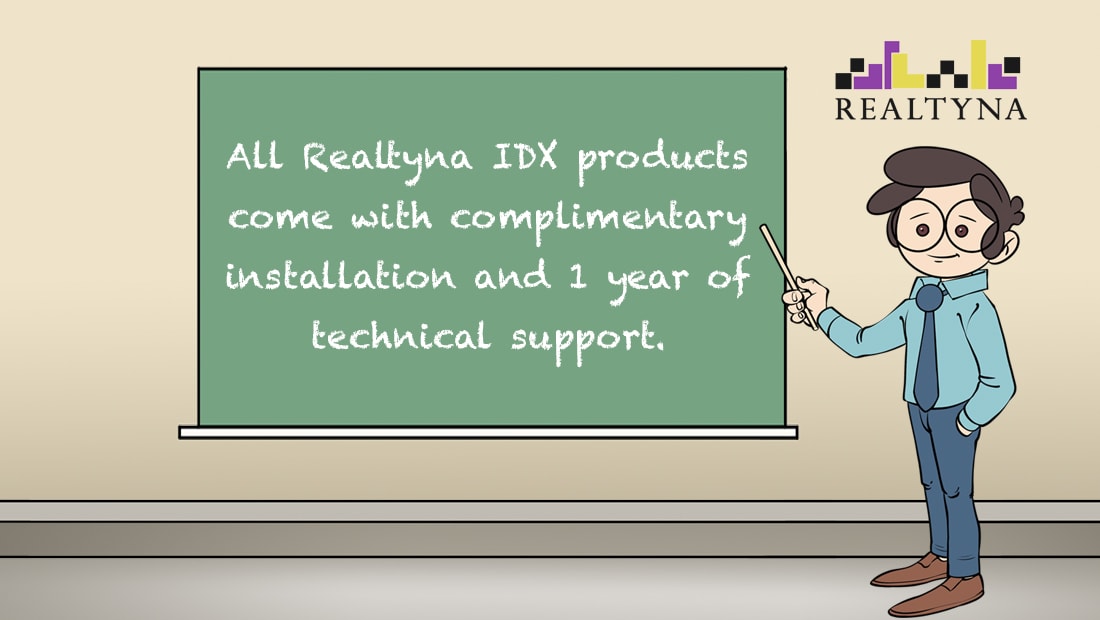 CONFIGURE
It's time to put it all together and customize your site. With the best IDX systems, there are nearly limitless edits and configurations to make. Here are some key ones to focus on.
•Upload Logo
If you have your logo already, you can upload it directly from your WordPress theme options. If not, there are plenty of design options available on the web. Choose an affordable designer, get your logo, and get it online. Everything else—your colors, your font, your branding—flows from this.
•Home Page Search
Your search feature should be intuitive and obvious. No need to get fancy. Keep it on your home page so your leads can get right to looking for homes. Give the people what they want!
•Calls To Action
Your site should include strong and obvious calls to action. This could include pop ups to ask your leads to register. Or free reports and guides that your leads can download.
•Lead Capture
Your site should encourage your users to engage at every opportunity. The more features you give your leads the more time they will spend on your site. So consider saved search, favorites, request a viewing and other lead capture tools.
•SEO
The strongest Organic systems will automate the SEO process for your real estate site. But you SEO gurus may want to go deeper. So check out the url pattern and meta-data options.
•Edit Listing Pages
Maybe your have a niche business model. Maybe you want to attract a specific type of lead. Use your custom property options, to create unique listing pages and convert more sales.
CREATE CONTENT
In real estate marketing, content is king. So make sure your site has tools to publish and share.
•Add About Me
Your about me page will be your first introduction to many of your leads, so you'll want to make a great first impression. Here is a guide to create a rockin' agent bio for your real estate site.
•Add Blog
Your blog will the engine of your marketing. It's a place to experiment and see what works. You should create a running calendar of posts and update on a regular basis. Need some ideas? Here are 11 free blog posts ideas to get you started.
•Social Media
Your content is only as good as how far it travels. So your website should have social media share options to encourage your leads to repost and retweet. You should also integrate Facebook, Twitter, Pinterest, Instagram, and LinkedIn, into your marketing strategies.
Thanks for reading our guide on how to build a successful real estate website with WordPress. Did we forget something? Leave it in the comments. And for more, check out How to Narrow Your Business Focus With Real Estate Niche Marketing and Generate More Leads Today.