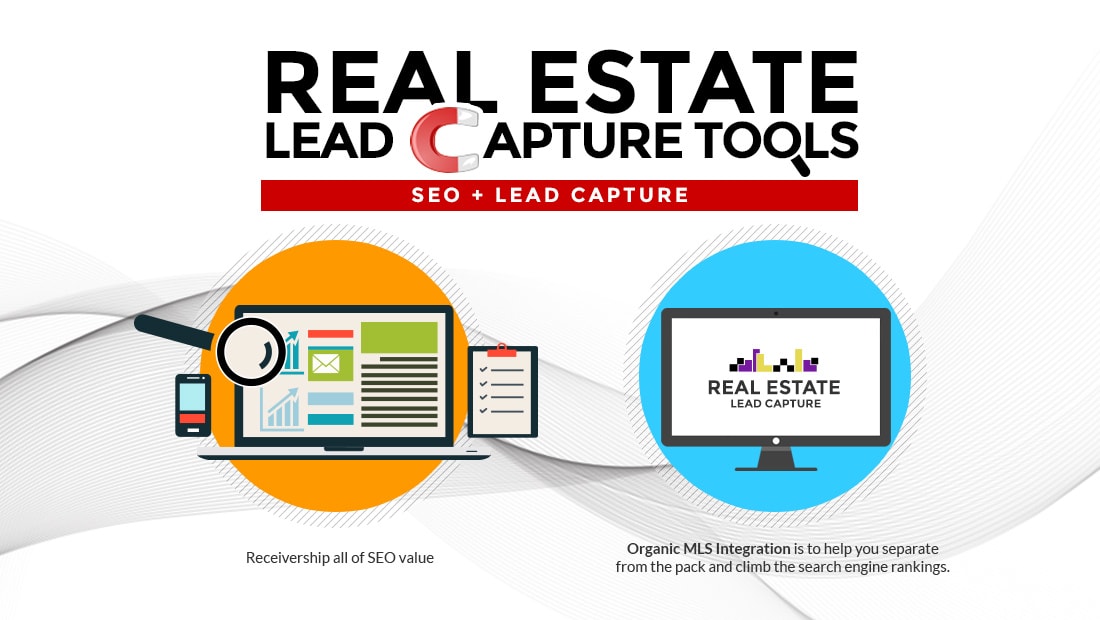 9 Ways to Generate Leads in a Real Estate Site
03 Oct 2017

Posted at 16:48h
0 Comments
Real Estate Lead Capture Tools
SEO + Lead Capture
With competition getting stronger for online property searches, marketing strategies to generate new leads are becoming more complex.
It means real estate professionals need more tools to increase the visibility of their website and keep visitors there longer.
As part of its powerful Organic MLS Integration, Realtyna offers a suite of real estate lead capture tools for WordPress to help our clients learn more about their website users and engage with them more effectively.
The very purpose of Organic MLS Integration is to help you separate from the pack and climb the search engine rankings.
As a fully integrated IDX solution, Organic MLS Integration will increase the amount of indexable property listing data on your WordPress site, helping it result higher in related search engine queries.
After all, you can't capture leads if you are not able to attract new visitors to your site.
We have more on the SEO benefits of Organic MLS Integration here: https://realtyna.com/mls-idx-integration/
Once they are on your site, you are able to use the following tools to engage your visitors and communicate with them effectively.
Out-of-the-box Organic MLS Integration includes:
1) AGENT CONTACT?
Your contact information will appear next to every listing on your site, including those imported from MLS, allowing you to be the first point of contact for all properties on your site, even the properties you don't list.
2) REQUEST A VIEWING
Every property listing also includes a Request A Viewing form, allowing users to quickly insert their contact information and contact the agent for a viewing.
3) SEND TO A FRIEND
Your website users will have the ability to forward property listings to others via the Send To A Friend form that includes their name and email address as well as that of the friend.
4) SOCIAL MEDIA SHARE
Organic MLS Integration includes the option to post a property to Facebook, Pinterest, Twitter and many other social media services with a single click.
5) FAVORITES
Your website users will be able to favorite a series properties and request information about them in a single message.
Realtyna also offers a number of optional advanced lead capture tools to see and control more of what happens on your site.
6) SAVED SEARCH
The Advanced Portal Search Add-on will allow your website users to register and save searches. Whenever a new property populates to your site that matches this search criteria, the user will be notified by email. More info here: https://realtyna.com/advanced-portal-search-aps/
7) FORCED REGISTRATION
The Membership Add-on allows you to control access to your site. With this module you are able to force website visitors to register after a number of property views, or you can simply send a pop-up suggesting that they register to receive updates and more information. More details here: https://realtyna.com/membership-for-wpl/
8) CRM
With the Realtyna CRM, your users will be able to send property inquires for listings that meet a set of guidelines of their choosing. In addition, you will be able to manage these request from your website back-end, set reminders, and schedule events. Full details here: https://realtyna.com/crm/
9) MOBILE APPS
Mobile apps will transform your website and property search into a downloadable app available on Google Play and the iTunes app store, allowing you stake out territory on your user's mobile devices. Full info here: https://realtyna.com/real-estate-ios-android-app/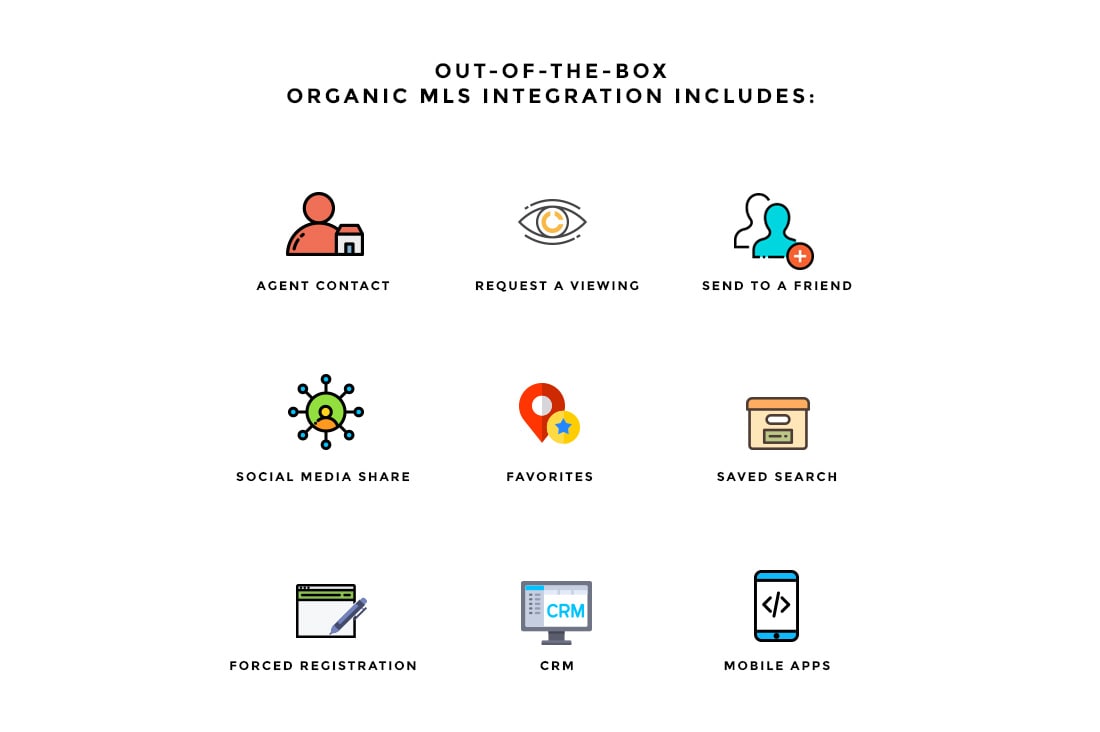 Lead capture is ineffective without SEO. This is why we've built Organic MLS Integration and lead capture tools into one powerful, flexible system to help grow your business. Contact us for a free consult.
Watch our video: