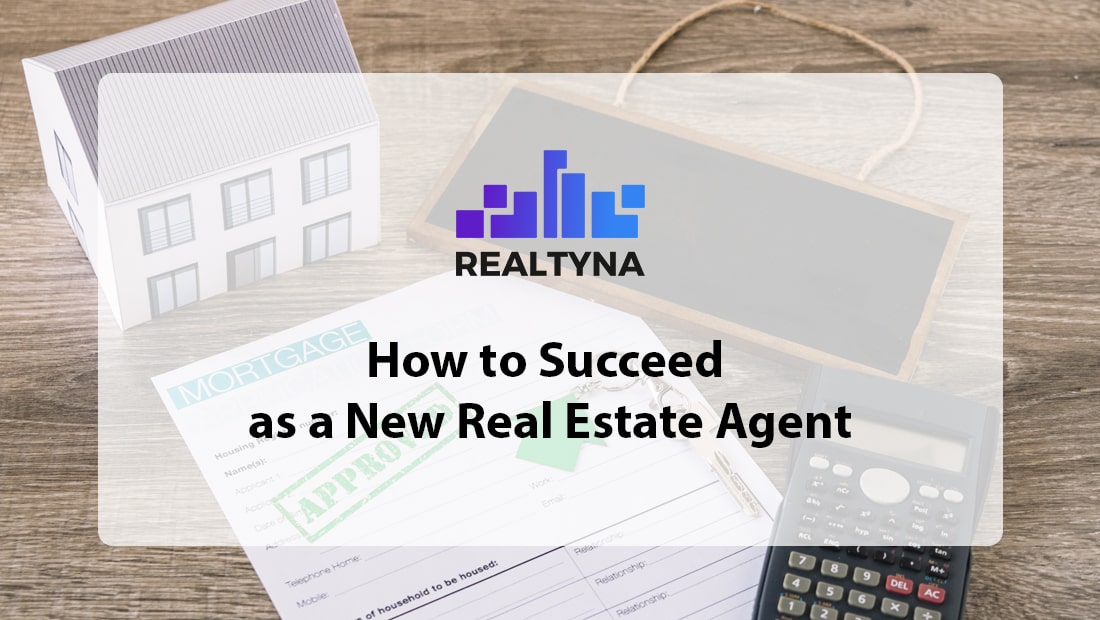 How to Succeed as a New Real Estate Agent
15 Jan 2020

Posted at 11:00h
0 Comments
Well, continuous studying and sleepless nights are over. You passed your exams and have a real estate license. Great job!
But here is the question – what about now?
Everyone knows that after passing exams, we do not become professionals. We do gain knowledge but we do not earn necessary skills that fast and easy. That is the moment when most people give up as they do not know what to do next. In fact, according to NAR 87% of new real estate agents fail within their first five years in the industry. The main reason might be the fact that becoming a good real estate agent takes a really long time and the field is pretty competitive. It needs courage and patience. But remember, nothing is impossible if you take the right steps.
So here is a guide to how to start as a real estate agent after getting your license:
Spend Your Time Wisely
To start, the first thing that you need to do is find people who will share their experience with you. There is a good practice of having a good mentor or a real estate coach. You can hire a mentor or ask real estate agents you know to let you attend transactions. In this way, you will gain practical knowledge of all the steps you should go through while selling or buying a property. Besides, you will see what skills agents use to communicate to their clients.
Also, by attending real estate events near your coverage area, you will get introduced to more people and shape an idea, how this industry works.
Another thing that will definitely help you is to set goals – how much you want to earn in a certain period, for example. In this case listing all your expenses will help. It would be good to add up your living expenses as well as business, marketing and education expenses to better determine your future income goals.
Online and Local Presence
While talking about local and online presence there are several things to be taken into account.
Networking is an inevitable part of your development as a real estate agent. You should be able to stay in touch with the professionals in your field, get introduced to your prospects and step by step convert them into your clients (or referrers). One thing you can do to obtain information about your future clients is to host open houses. There are people who will tell you that by hosting open houses, it is very rare to actually sell the house. But one thing is definitely clear – after hosting the open house, you are more aware of the area you cover, the type of people that live there and how to communicate with them. Besides, as a new agent you do not have much to do, so you can do this activity even twice a week.
Hot Tip: One great tip is to go door-to-door to the 5 closests homes on each side just before the event starts. This allows you to introduce yourself, let the neighbors know that the property is for sale, drop a business card and ultimately invite them to the open house.
Online presence is also important from the very beginning of your career as a real estate agent. Of course, you do not have to plan marketing strategies and be a social media expert immediately. You can simply start with having a good website where you would place your listings, personal information, offers, advice or even start with blogging and creating attractive content for your audience. In addition, by creating social media accounts and developing its content step by step, it will be much easier for your clients to find out more about you and your business.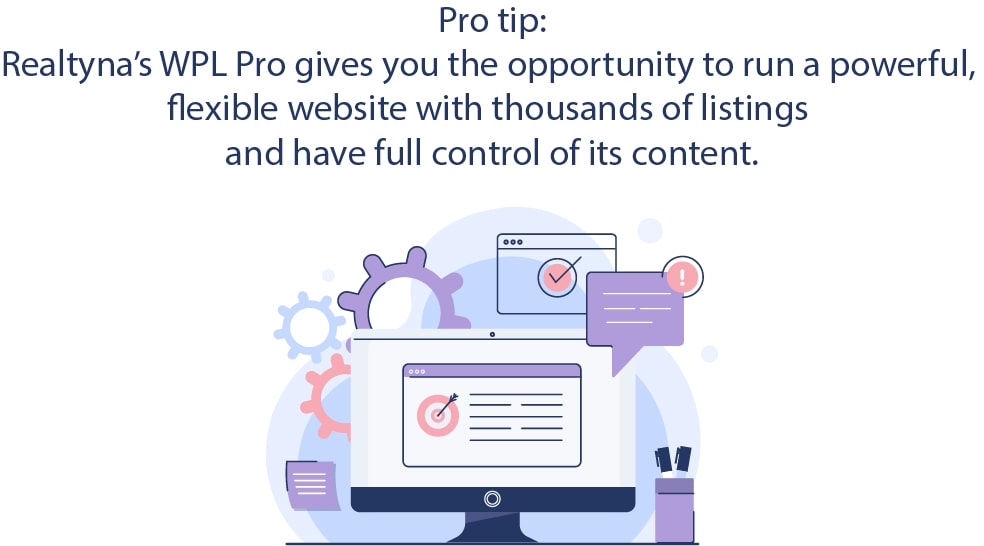 Always Get Educated
Getting educated is never enough regardless in which industry you are.
Although you have passed your exams and taken the license, we all agree that this knowledge is not enough for being a professional. Taking courses, even the online ones, will give you the chance to find out more about real estate industry. It does not have to be connected to your field only, courses that will develop other useful skills are good too. For example, if you take some technical courses such as managing social media accounts or getting introduced to marketing, you will gain all the necessary skills to better promote yourself and your business.
Improving your verbal skills is also important. Try and pay attention to this issue as well by practicing or role playing. As you have meetings with different people and lead negotiations, you should be able to produce powerful speech to persuade others to take action.
Everything is changing at a very fast pace these days. By keeping an eye on daily news in your industry, you will always stay tuned. It will also help you easily come up with different ideas to try and implement in your business.
Remember, you may reach your goal but not everything ends there. Achieving success is the process of constant development.
Stay Organized and be Consistent
This is a topic that is not only important for you as a new real estate agent, but staying organized at every stage of your career is an integral part on you way of achieving success. It would be good for you to start managing your time and organizing your tasks wisely. As a new agent you may not have many tasks to do, but getting used to managing your time will give you the opportunity to have more free time and take care of your personal development.
Consistency is a great quality that always helps you reach your goals. Moreover, it is a vital aspect for you, especially in the first few years of your career. As already mentioned above, many people give up building careers in the crowded real estate industry. This happens because of lack of patience. Everyone knows, achieving success is not that simple, so be passionate about what you are doing and do not stop positive thinking at any level of your professional, as well as personal, development.
So, it is your turn to take action and stand out in the industry.
And if you are a beginner, learn How Do I Get my Real Estate License and How Much Does It Cost to Maintain a Real Estate License?