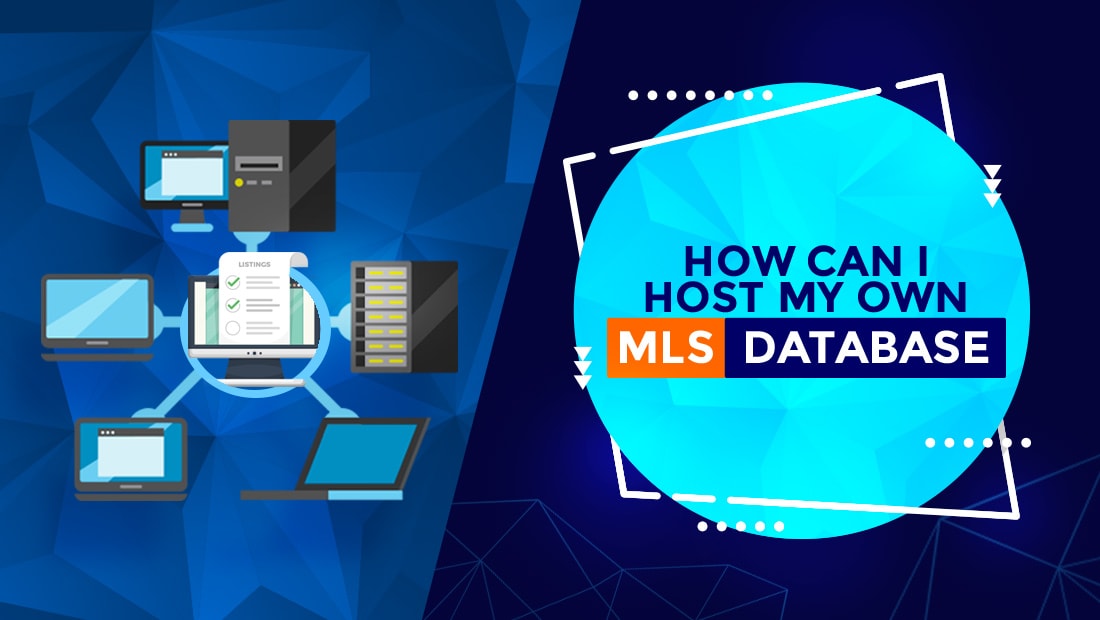 How can I host my own MLS database?
26 Oct 2017
Posted at 15:19h
0 Comments
There are several advantages to hosting your own MLS database:
– You will be able to offer a property listings search to generate more leads online.
– The property listings on your site will be indexed, increasing the likelihood that your site appears in search engine results for relevant web searches.
– You can configure your database to include any combination of properties and locations you want to, giving you more control and flexibility than standard IDX.
Knowing this information, you might be asking, "How can I host my own MLS database?"
Here are the 5 steps to make it happen:

1) Membership
Accessing and hosting property listing data from an MLS will require a membership to that MLS. You should make sure you are a licensed real estate agent in good standing with your board. If you are not a licensed agent, you still may be able to host a property-listing database via a third-party provider such as ListHub or a database you've created yourself. We go through a few alternatives here: https://realtyna.com/blog/framed-idx-alternatives/
2) RETS feed
As a member, you will have the ability to access and browse property listings in the MLS database. You will be able to do this easily through a web interface. But to host this database on your website, you will need access to the raw data. This is typically granted through a RETS feed. We have an introduction RETS feed here: https://realtyna.com/blog/what-is-a-rets-feed/
Getting a RETS feed likely will require a separate application with your MLS. We have a guide here: https://realtyna.com/blog/how-can-i-get-a-rets-feed/
3) Domain
Very obviously you will need a domain for the website where you are hosting your MLS database. When choosing it, you should consider the SEO factor. It may be tempting to include your name or your company name in your website domain, but if your business model includes listings in a specific town or a specific property type you should consider including this information in your domain instead. It will help make your website more relevant to search engines and help you attract first time users from the web: https://realtyna.com/blog/best-wordpress-idx-for-seo/
4) Hosting
By hosting your own MLS database, you will be taking on potentially tens of thousands of listings. You need to make sure you have a hosting package that can handle this data load as may amount to 100GBs or more. We have a list of hosting requirements Realtyna clients here: https://support.realtyna.com/index.php?/Default/Knowledgebase/Article/View/529/28/system-requirements-for-using-wpl
5) Software
Now that you have a website, hosting, and raw data connection via RETS feed, you will need software to import your MLS database and display it on your front-end for user listing searches. Realtyna offers a software suite for this purpose called Organic MLS Integration: https://realtyna.com/blog/9-reasons-to-do-organic-idx-integration/
Organic MLS Integration is available on the WordPress platform and allows you to build your own listings database from any MLS in the U.S. and Canada using RETS.
The software is easy to use and compatible with a number of third-party WordPress themes: https://realtyna.com/mls-integration-for-wpl/
Contact us today for a free trial or check out our portfolio of current clients: https://realtyna.com/portfolio