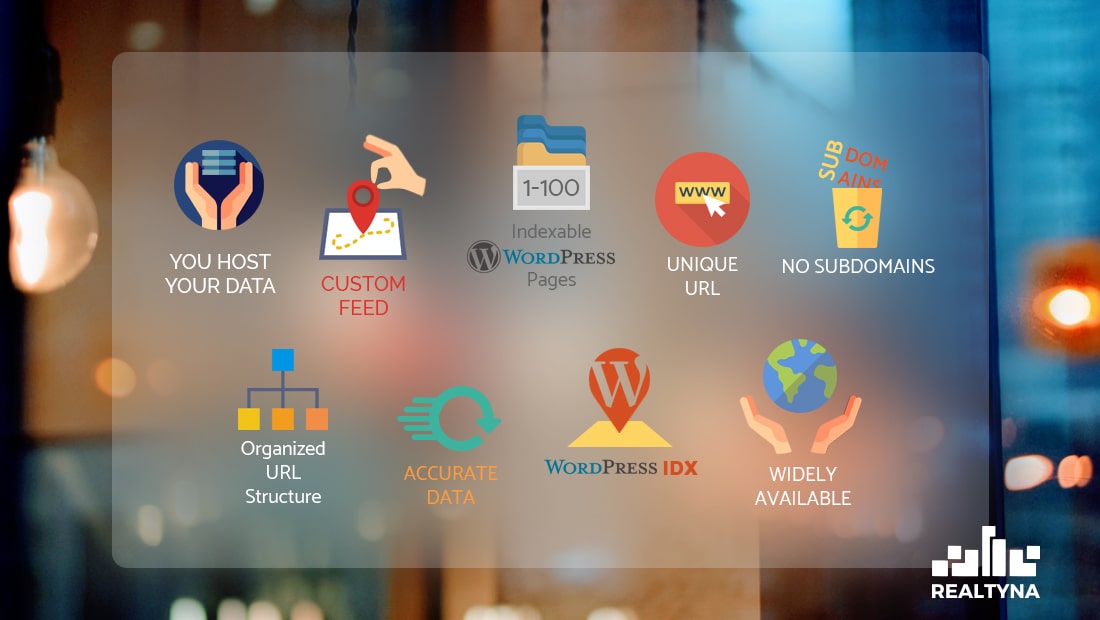 Best WordPress IDX for SEO

Posted at 18:55h
2 Comments
More homebuyers are turning to the web to look for properties than ever before. In fact, 44 percent of homebuyers started their search this way in 2016, according to data from the National Association of REALTORS. This is up from 42 percent the year before.
With increasing sales being derived online, it is not enough to have IDX on your real estate site.
Brokers and agents need to think strategically to separate themselves from the pack, attract more visitors, and keep them browsing longer.
NOT ALL IDX IS EQUAL?
The first step is to recognize that not all IDX systems are equal.
Some, like IDX framing, will provide a low up front cost, but rob you of your SEO value. Others, will provide some level of data integration, but without much control over the data feed. We go into the drawbacks of weak IDX systems here: https://realtyna.com/mls-idx-integration/
For more than eight years, we have been developing real estate alternatives for the SEO-conscious. Our goal is to help our clients climb search engine result rankings, so when a buyer searches for properties in a specific area, our client is among the first results.
Our signature product is Organic MLS Integration. It is our fully integrated WordPress IDX system. Here are the points that set it apart from other IDX technologies:
THE DIFFERENCE WITH ORGANIC MLS INTEGRATION
1) You Host Your Own Data
Organic MLS Integration is a full data download via RETS. This means all of the data on the MLS will be imported and stored on your servers.
2) Custom Feed
We map data fields based on our customers' preferences. So if you have a business model that targets a certain area or property type, we will set up your data feed to reflect that.
3) Indexable Pages
Every property downloaded to your site is regenerated in the front-end in the form of an indexable WordPress page.
4) Unique urls
Every listing will have a unique url, page tile, descriptions, and keywords. And we have options for more metadata configurations in our back-end.
5) No Subdomains
The listings will be on your main site—no subdomains, no framing.
6) Url Structure
The listings urls are organized with property addresses are on the second level.
7) Accurate Data
Our downloads can refresh as fast as every 15 minutes (depending on the server and MLS), providing you with the most up-to-date listings.
8) WordPress IDX
We've built Organic MLS Integration into the most loveable WordPress IDX on the web, combining the power of a RETS feed with the ease and SEO tools native to the WordPress platform.
9) Widely Available
Organic MLS Integration is compatible with any MLS system using RETS, including:
CRMLS
CLAW
MLSListings
BayEast
RMLS
NWMLS
GLVAR
ARMLS
WFRMLS
REColorado
HAR
NTREIS
SABOR
ACTRIS
MRED
TREB
MLSLI
SIBOR
TREND
TRIAD
CarolinaMLS
GAMLS
And many more: https://realtyna.com/mls-coverage/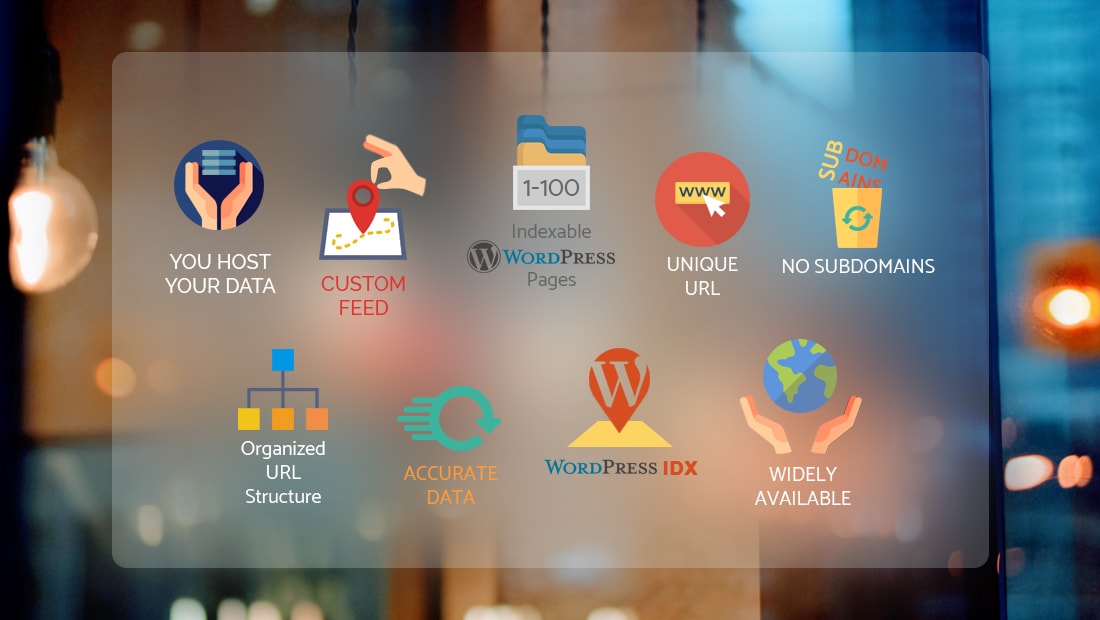 HIGHER IN THE SEARCH RESULTS
These points will provide the strongest possible SEO foundation for your real estate website. You'll be able to take your SEO even further by configuring your site to your location and market.
These capabilities will send you higher in the search results than your competitors using IDX framing. And they will allow you to attract more buyers to your site and convert more sales.
What kind of difference can this make?
Some of our clients report having paid for their Organic MLS Integration with new web-based commissions earned within a few months of implementation.