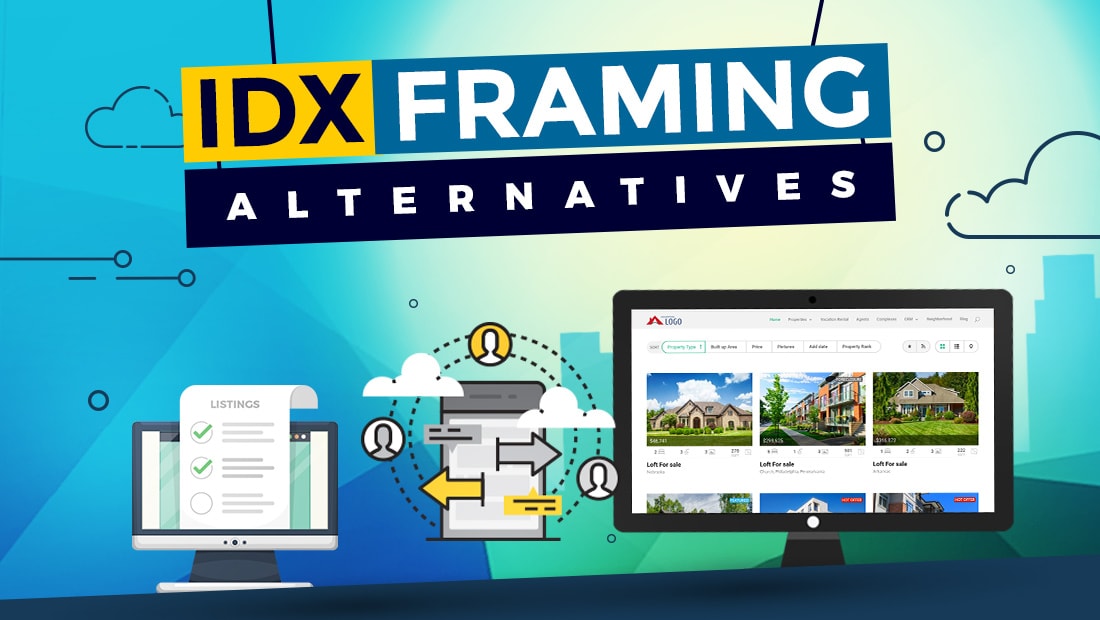 Framed IDX Alternatives

Posted at 16:05h
0 Comments
IDX framing is one of the most common technologies to display MLS properties on a website.
It's known for its fast set-up and low up-front costs.
But it also comes with several drawbacks related to SEO.
We go into details about the disadvantages of IDX framing here: https://realtyna.com/blog/what-is-idx-framing/
You don't need to settle for an inferior technology.
Under Realtyna Organic MLS Integration, our signature data migration model, we offer several alternatives to framed IDX.
1) Connect to your MLS via RETS – With Organic MLS Integration, we can import listings from any MLS in the U.S. and Canada using RETS (the vast majority). You can see a list of our MLS coverage here: https://realtyna.com/mls-coverage/
2) Set up VOW – Organic MLS Integration also can be used to integrate VOW data. This data often includes more closed properties and sales history. You may visit our VOW page here: https://realtyna.com/organic-vow-integration/
3) Integrate DDF – Does your real estate board participate with Canadian Real Estate Association's DDF? We support this feed, as well as many others in Canada. We have more details on the following page: https://realtyna.com/blog/is-organic-mls-integration-available-for-canadian-agents/
4) ListHub Integration – Serving more than 60,000 brokerages, ListHub is a leading platform for listings nationwide. In just a few days you can bring thousands of these listings to your site with our Data Feed Integration: https://realtyna.com/enterprise-solutions/data-feed-integration/
5) Third-Party Import – Do you have a database of your own property listings? Do you have another non-MLS source of properties you'd like to integrate? Our Data Importer Add-on will allow you to add listings to your website in CSV and XML formats. You can learn more here: https://realtyna.com/data-importer-for-wpl/
Under each of the above methods, the listings displayed on your website will be in the form of indexible WordPress pages with a unique url.
This affords your website an SEO foundation unmatched by framing, helping you to attract more clicks from search engines.
And for many MLS we are able to provide Organic MLS Integration with no monthly fees.
With IDX framing, what seems like a cheap, fast solution, may actually cost you more in recurring fees and lost sales.
Contact us to learn more: https://realtyna.com/popup/request-a-demo/