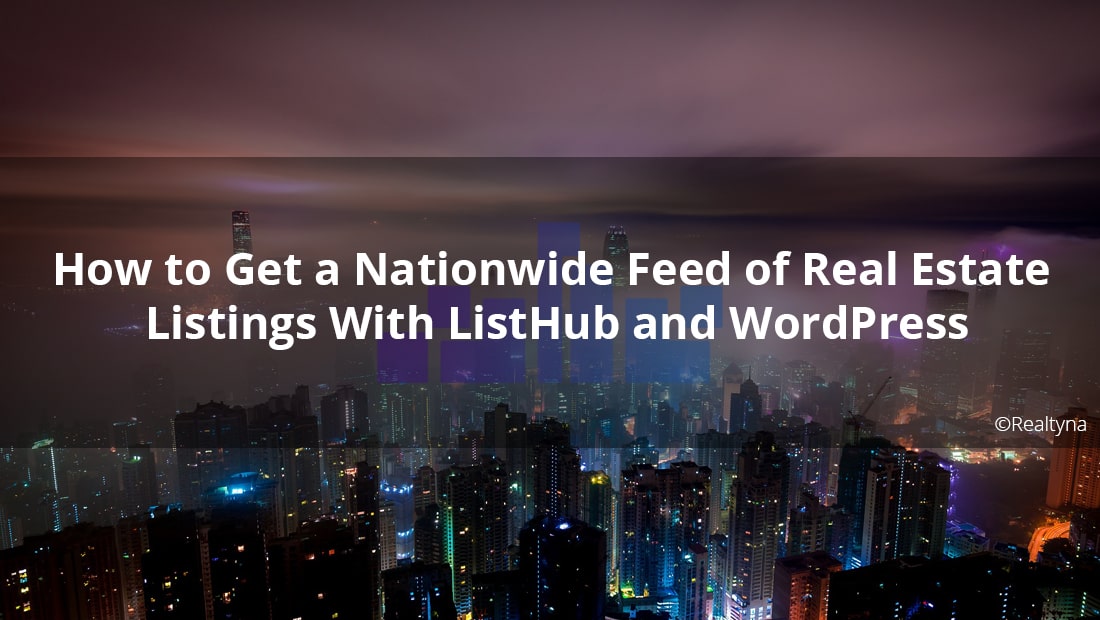 How to Get a Nationwide Feed of Real Estate Listings With ListHub and WordPress
30 Jan 2019

Posted at 10:00h
0 Comments
We get the question a lot: How can I get all the MLS in a single feed?
The answer is you can't, but you can get close. As a ListHub publisher, you can access the listings from 500+ MLS across the United States. Once you have this license, Realtyna software can integrate the listings into WordPress, allowing you to build a real estate portal website with superior SEO.
What Is ListHub?
ListHub is North America's premier real estate syndication service. ListHub works by linking MLS and brokerages with online outlets and media companies. Under the ListHub model, brokers choose the end destination for their listings. Publishers are then granted the right to display these listings online.
What Is WordPress?
WordPress is one of the world's most popular website builders. Built around a free and open-source content management system, WordPress features thousands of plugins that allow users to design custom websites with minimal coding.
How Can I Get a Nationwide Feed of Real Estate Listings With ListHub and WordPress?
Step 1: Set Up Your WordPress Site
Step 2: Install Realtyna Software
Step 3: Acquire ListHub License
Step 4: Integrate ListHub Feed
Step 5: Configure Search
LUKE'S TIP: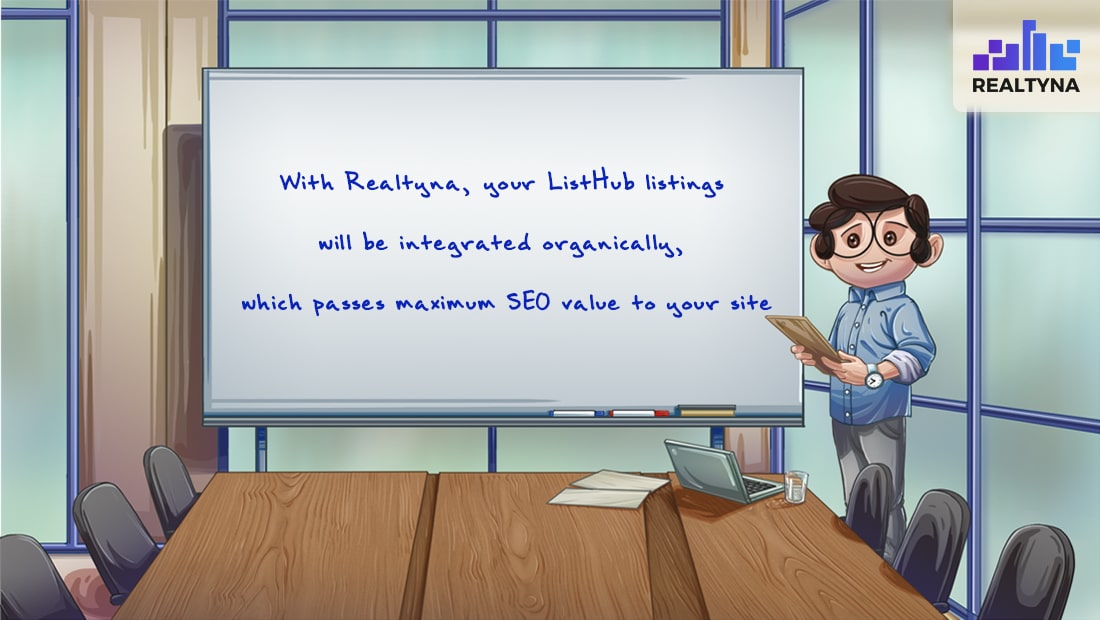 Set Up Your WordPress Site
If you do not have a WordPress site already, your first steps will be to set one up. At minimum you will need hosting and a domain name. Then you will need to install WordPress and a theme. For a guide on this process, follow steps 1,2,3 and 5 in our blog 13 Steps to Build A Real Estate Website With WordPress.
Install Realtyna Software
Realtyna's integration software is packaged as a series of WordPress plugins and add-ons. They can be installed directly from your WordPress back-end.
Navigate to 'Plugins', and then click 'Add New.' Browse your computer for the main Realtyna plugin zip file (WPL), and then click upload.
Next, you will want to install the integration part. This is done in the 'Purchased Add-ons' section. Navigate to 'WPL' > 'Purchased Add-ons.' Then, locate the integration software, and install it.
Acquire ListHub License
At this point, your site is set up and ready to receive a data feed. You should contact ListHub about a license. There are several levels available. For listings nationwide, you will need to become a publisher.
Integrate ListHub Feed
Once you have your ListHub feed, you need to connect it to your site. If you have experience with data integrations in the past, you may compete this step using the tools available in the Realtyna software, If you don't, Realtyna technicians will connect your feed at now extra charge.
Once complete you should run a few searches on your front end to make sure everything works properly and that the listings are updating.
Configure Search
Now you may configure front-end options for the user search experience. These options include, Google Map search, custom search bar, agent pages, and listing pages. Congratulations! Your website is now complete with a nationwide feed and font-end options to help you convert sales
Realtyna also offers a suite of lead capture upgrades:
Data analytics

Saved search

Forced registration

SMS notification

Facebook ads

Zapier integration

Zoho integration
For more, check out the articles: How to Build a Nationwide Real Estate Site with ListHub and WordPress, How to Add Listhub To WordPress, What Is ListHub? How to Build a WordPress Website With ListHub, How to integrate ListHub into a WordPress Website