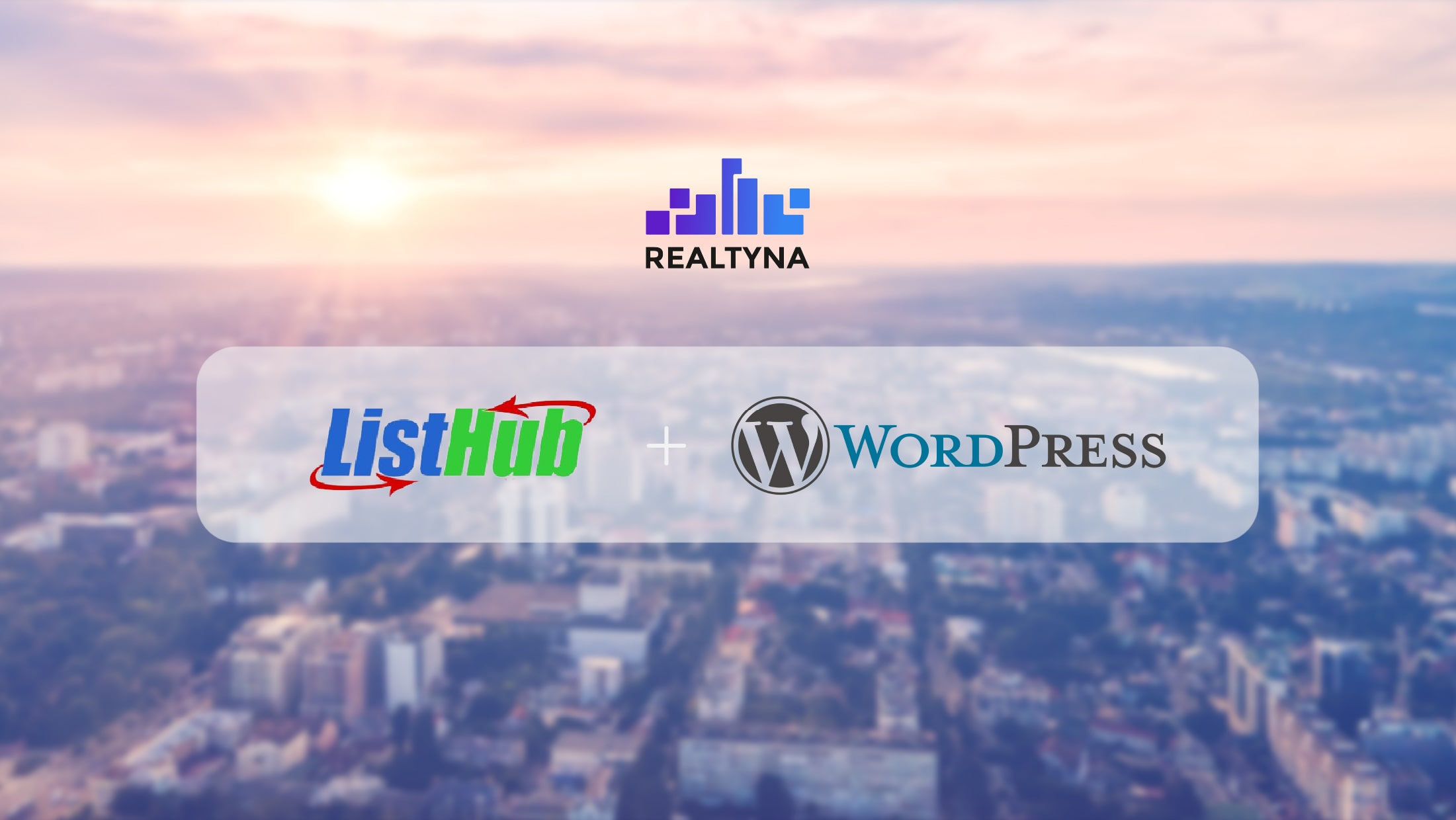 How to integrate ListHub into a WordPress Website
Posted at 12:08h
0 Comments
Listhub is North America's premier real estate syndication platform, aggregating listings from more than 600 MLS.
It's one of the few ways to host listings on your site if you are not a licensed agent.
It's also the closest thing you can get to a nationwide MLS feed.
This broad reach has made ListHub an essential resource for real estate portals and other businesses looking to host listings from multiple MLS at once.
Now you can integrate a ListHub data feed into your WordPress website quickly and simply with Realtyna.
A ListHub integration will transform your website into a real estate powerhouse.
HOW DOES IT WORK?
Realtyna combines the technical systems necessary to accept the ListHub feed with an intuitive front-end editor to set up your listing display.
Each listing will be "readable" by search engines and plotted on a scrollable map.
As the website administrator, you will have the highest level of control over your listings pages and website features.
Realtyna is super flexible allowing you to personalize your search bar, tag properties (hot property, price reduced, open house, etc.), customize your photo carousel, and more.
Realtyna + ListHub are usable with tons of WordPress themes. Check out some of our favorites to see how your site might look with a ListHub integration here.
WHAT FEATURES ARE AVAILABLE?
Of course, there is no point building a real estate portal if your users don't interact with it. This is why Realtyna comes with dozens of user engagement features out of the box.
With Realtyna + ListHub you will get:
– Advanced search
– Sort options
– Favorites
– Contact agent
– Send to a friend
– Social media share
– Print to PDF
For optional upgrades you have:
– AJAX search
– Saved search
– Subscriptions
– Mortgage calculator
– CRM
– SMS notifications
– Neighborhood pages
– Demographic data overlay
– Booking calendar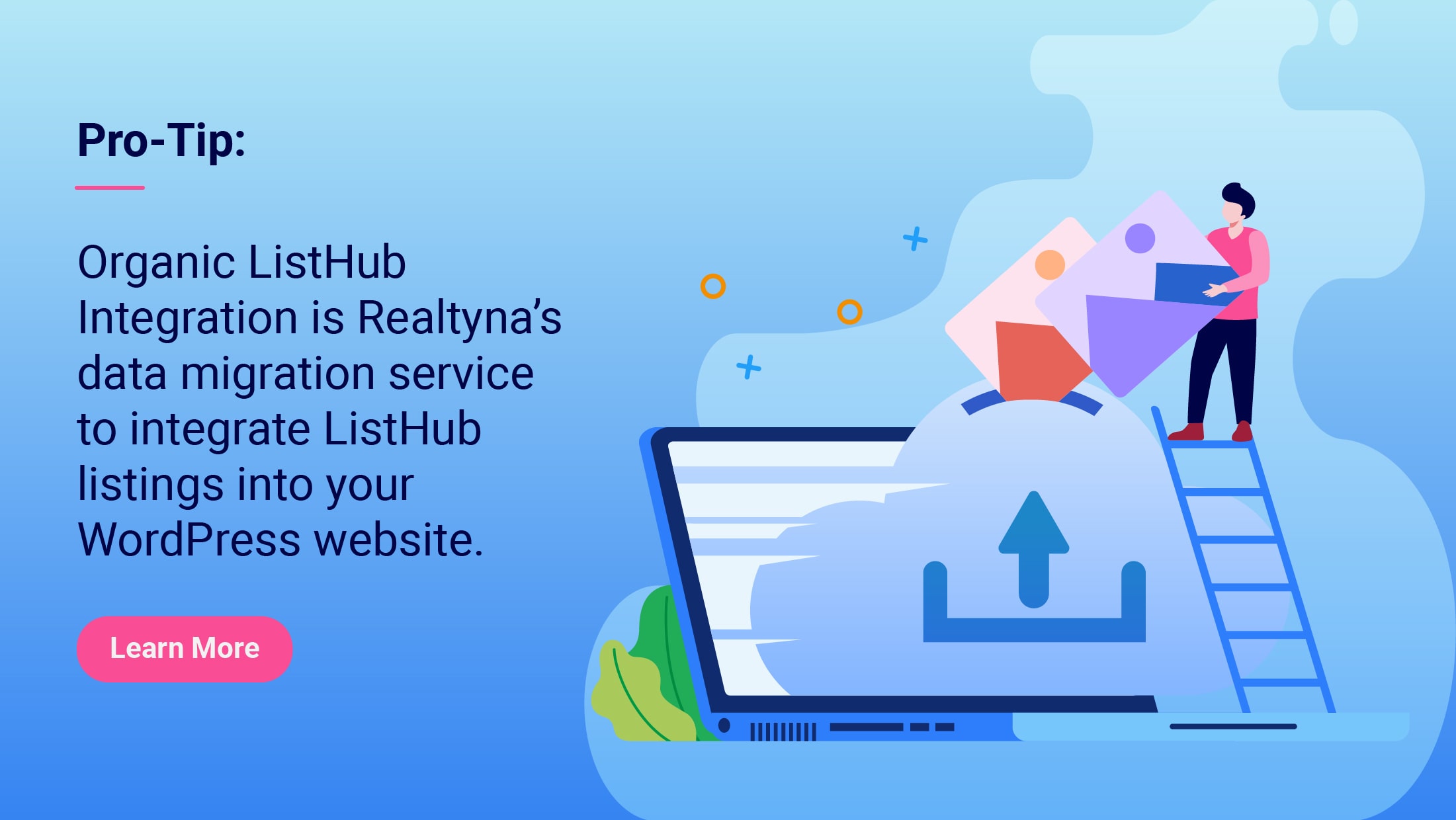 Check out our Membership add-on to force you website visitors to login after a number of page views.
Realtyna is search engine optimized and designed to maximize user engagement. This can help you attract more visitors to you site and keep them browsing longer.
For more information, check out the articles: How to Build a Nationwide Real Estate Site with ListHub and WordPress, How to Add Listhub To WordPress, What Is ListHub? How to Build a WordPress Website With ListHub,
HOW DO I GET STARTED?
If you have a ListHub license contact us today. We can start on your project right away. If you don't have a ListHub license, let us know. We'll put you in contact with the right person to get you started.