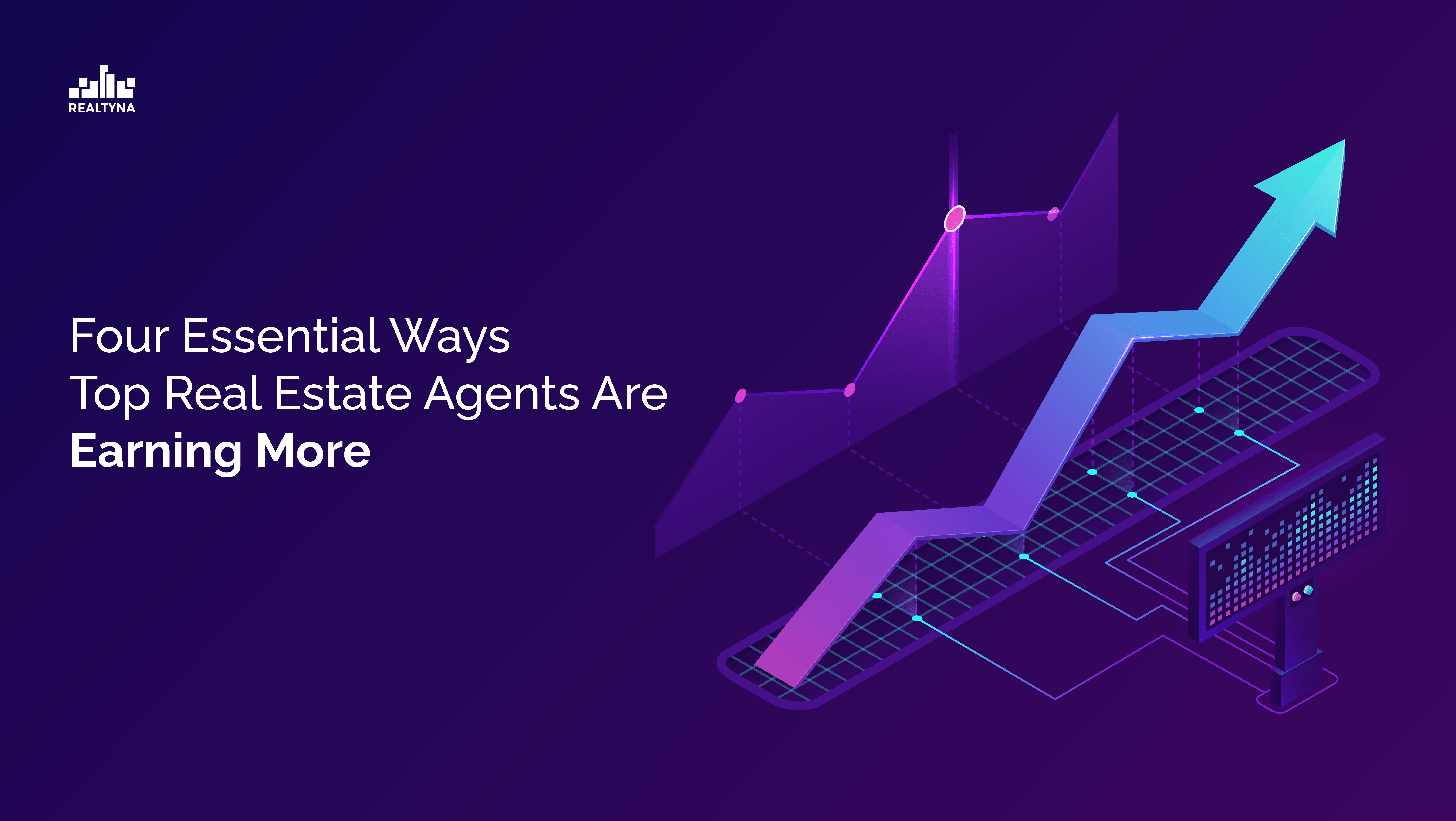 Four Essential Ways Top Real Estate Agents Are Earning More
05 Feb 2022

Posted at 11:00h
0 Comments
Many real estate agents buy and sell residential and commercial real estate for their customers. However, some real estate agents stand out from the crowd because they are excellent at what they do, close every transaction flawlessly while providing significant value to their clients in the process. The real estate industry is very competitive, and as professionals in the business, agents and Realtors need to do their utmost best to ensure success. Today's article will discuss four effective ways real estate agents can improve productivity and earn more in their real estate business. Continue reading for more!
Four Ways Real Estate Agents Can Boost Their Earnings
Do you want to achieve tremendous success in your real estate career and earn more? Then, try incorporating some of these practices into your daily work routine.
Stay Updated With Best Practices
To increase your earnings, you must stay current with the trends. For example, real estate agents with best practices earn more because they stay ahead of the competitors with new trends. Here are some of the best practices for real estate business success:
Be patient with clients

always share vital information with them

Respond quickly

Stay up to date with new technology (use tools such as contact management, marketing tools,

agent website

, and software

applications for mobile devices

)

Expand your sphere of influence

Develop a professional image, etc
Find Quality Leads Consistently
To get ahead of your competitors, real estate professionals should adopt effective lead generation strategies to get new clients. More quality leads imply more business. Therefore, it is essential to generate high-quality leads regularly. In addition to lead generation strategies such as marketing, optimizing your website for local SEO, and email newsletters, real estate agents should invest in useful lead generation tools to streamline the process and get new quality leads even faster.
Local Knowledge
Having a thorough understanding of your local market is beneficial to your real estate business. In addition, knowing your local area helps real estate agents gain information about other essential communities and neighborhoods before dealing directly with consumers. Also, knowing the rules and regulations in different places and communities and the potential value of property offers you an advantage in the real estate market.
Be Consistent
The importance of consistency in marketing and sales activity cannot be overstated. Assess the effectiveness of your present marketing and sales strategy. Spend one hour each day reaching out to new people and another hour each day conversing with your existing consumer base. This will significantly increase your opportunity to generate, nurture, and maintain clients, thus increasing your earnings.
Other Areas That Can Also Help
Great communication skills

Integrity

Get familiar with rules and regulations

Be Passionate

Properly Manage marketing return on investment

Win new listings
Bottom Line
​​These are just a few characteristics that real estate agents must adopt to earn more in this competitive field. Working as a real estate agent comes with its own set of difficulties: you only get paid if you close a deal. Thus, Making use of your sphere of influence, presenting a professional image, and utilizing updated real estate tools and technology can all assist you in establishing a successful real estate business while earning more.
Related Searches:
Effective Ways to Improve Your Real Estate Website Performance
Useful Search Tool for Your Real Estate Website