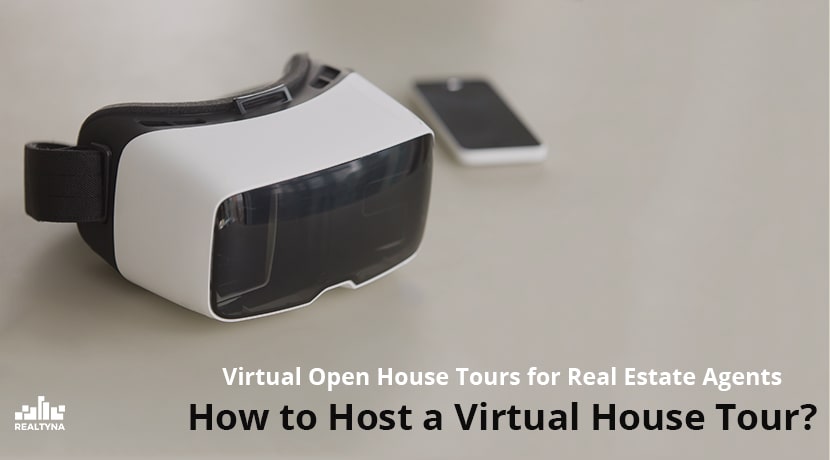 Virtual Open House Tours for Real Estate Agents: How to Host a Virtual House Tour?
16 Apr 2020

Posted at 11:00h
0 Comments
With the recent COVID-19 update and real estate being deemed as an essential service in many locations, open house tours (with several restrictions) have again become a possibility for real estate agents. But considering the threat of COVID 19, many real estate agents prefer to hold virtual open house tours to slow the spread of the outbreak and protect their clients. In this article, we will discuss several possibilities on how real estate agents can hold virtual open house tours.
Take Advantage of Social Media
Real estate agents know that social media is a great platform for marketing. Engagement here is high, and with the right social media strategy, you can transform your potential clients into actual leads. We suggest taking advantage of social media promotional algorithms to host virtual open house tours and market your listings.
Facebook
Experienced marketers know that Facebook is a video-oriented platform. Its algorithm will boost the visibility of video over other content. That's why we suggest hosting virtual open house tours through Facebook Live. Facebook Live streaming will give you an opportunity to engage with your audience in real-time and show your clients the benefits of the property from all angles. Facebook will elevate this live video and it will get more visibility.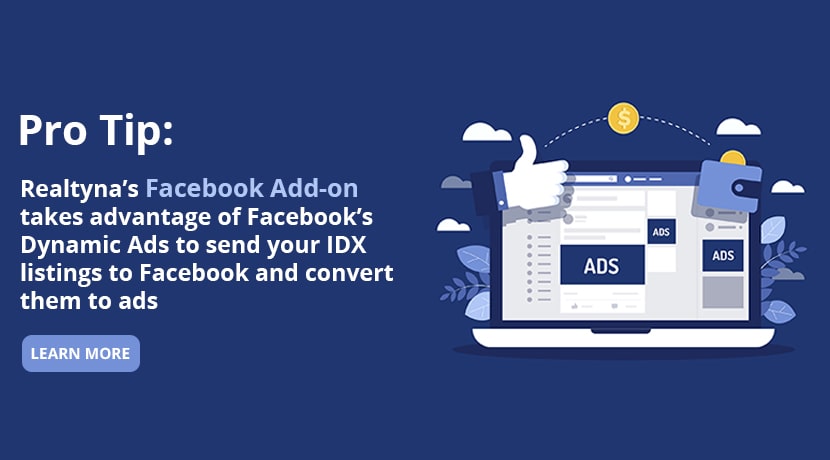 Instagram
Instagram, the second-most used social media platform out there, is yet another platform where you can host your virtual open house tours. The IGTV option, the latest update from Instagram, is a new feature that makes it possible to post longer video content—from one minute to 60 minutes. As research shows, real estate listings that are promoted with video get 403% more inquiries than those without.
You can host your virtual open house tour through Instagram's IGTV feature. And don't forget to provide commentary during your open house tour to make it even more informative for your real estate clients.
Note to remember: Don't forget to announce your virtual visits well in advance on your social media channels.
Record a Video of Your Virtual Open House Tour
It might seem like an easy enough task, but there are some nuances you need to be aware of. Let's start with the obvious. The video should be high quality so your buyers will see the property in the best way possible. We suggest taking a good quality camera with you so you'll get the best shots. If you don't have a good camera, your phone is a good alternative. Note to remember: If your phone picks up bad, shaky audio, it might affect how buyers perceive the property. That's why it's better, in this case, to record a video and then record a voiceover.
We already mentioned that Facebook is a great platform for video marketing. If you can't host a live stream, placing your recorded open house tour on that platform is a great way to promote the property.
Zoom for Virtual Open House
Zoom is one of the most popular video conferencing tools. What is even more important is that it's compatible with virtually all operating systems and has an option for a group meeting. This is precisely what a real estate agent will need to host a virtual open house tour. Note to remember: To have an unlimited number of group meetings you might need to pay a subscription fee.
Skype for Virtual Open House Tour
Skype, as well as Zoom, is another video conferencing tool. Both options can be used if you already have clients to invite for the property you're showing. Skype and Zoom won't get you as many new leads as Facebook or Instagram live might, but they get the job done.
CRM
CRM is not a video conferencing tool. It's an advanced tool with an easy-to-use system that enables you to manage all your leads, follow-ups, and meetings all in one place. A CRM can be important in scheduling your virtual open house and maintaining a connection with your lead following the event.
For more information check out this video:
P.S Interested in how to take your real estate business online? Check out these articles 6 Essential Tools to Take Your Real Estate Business Online and How Can I Do My Real Estate Business Online- 2020 Edition