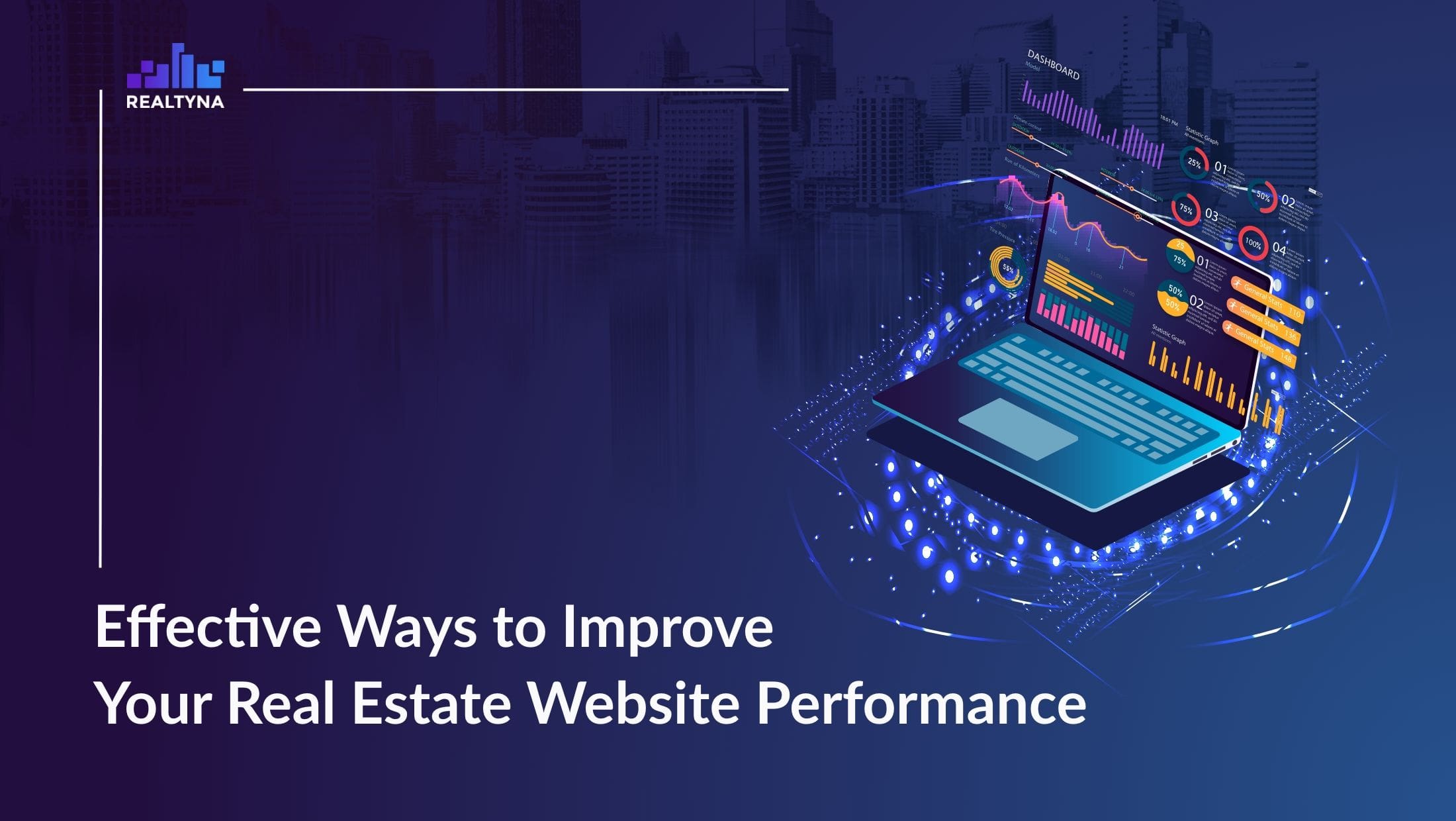 Effective Ways to Improve Your Real Estate Website Performance
18 Nov 2021

Posted at 11:00h
0 Comments
When it comes to desktop searches, Google considered site speed as a ranking factor since 2010. In addition, page speed became a ranking criterion for mobile searches. Although speed enhancements will only impact a handful of slow websites, faster page load times result in a better user experience and increased income. In fact, according to a Google study, as page load times increase, so do bounce rates. Of course, now there are various reasons why your website might take a long time to load. But the most common reasons are slow connectivity, page size, caching, and sometimes advanced technical issues. However, in today's article, the three steps we will discuss will help improve your real estate website performance.
Fixing the Performance Issues of Your Website
Hosting Package
Did you know that forty percent of people abandon a website when it takes more than three seconds to load? Having a website with fast page load times is essential, especially for your real estate business. A slow website might result in lower revenue and lower ranking on search engines. You want your real estate site to load under one second, to rank high on Google and other search engines while avoiding high bounce rates.
You have probably noticed how annoying sites with slow page load times are. And you don't want that for your real estate business, do you? To improve the performance of your real estate website, you need a high-performance hosting provider. With Realtyna's new ultra-fast premium hosting service, you can take your real estate website's performance from zero to one hundred real quick. This is what every real estate website, especially those with a large number of listings, needs. The three main components of this hosting package are speed, support, and security. Real estate professionals can also benefit from a guaranteed minimum of 20% increase in website speed. What's more, is that you can completely migrate from your hosting provider to this for free.
What to expect from this premium hosting service:
Ultra-fast page load time

Fast search speed for WPL listings

Better Gtmetrix and Google Insight performance score

Optimized for IDX

Managed backups and security

Custom hosting

Excellent SEO value and better user experience

Cloud computing

Caching
Regarding caching, we will discuss the two main types of caching to look out for when experiencing issues with your real estate website's performance: browser caching and server caching.
Browser Caching: With proper instructions, most modern browsers will not download anything you already have in their cache. Setting a value for "max-expires" in your website's configuration file can assist browsers in determining what content they need to download from the server again.
Server Caching: If you are using WordPress, Realtyna's WPL already comes with built-in caching. You can also use WP Super Cache free WordPress plugin for this. The plugin creates static HTML files for fast loading speed when clients visit your website. This goes a long way to improve the performance of your website.
Google PageSpeed Insights
To determine how fast a website loads, you can use Google PageSpeed Insights, a free service offered by the search giant. What's nice about PageSpeed Insights is that it makes it relatively straightforward to identify what aspects of your website's performance you may improve by providing a simple number out of 100. It also runs testing for mobile and desktop devices separately, making it an excellent tool for determining how well your website performs and fixing the issues according to the results.
However, its favor of simplicity leaves out a few crucial details. For example, there is no method to determine the time required for a page to load or the rate at which the page's resources load. Thus it does not truly test your server.
If you are a real estate professional and want to know more about your website's performance, feel free to read this.
Thanks for reading!
People also search:
8 Signs That It Is Time to Upgrade Your Real Estate Website Hosting
Why Should Real Estate Websites Host With Realtyna?
How Your Hosting Provider Affects Your Site Speed – Real Estate Edition