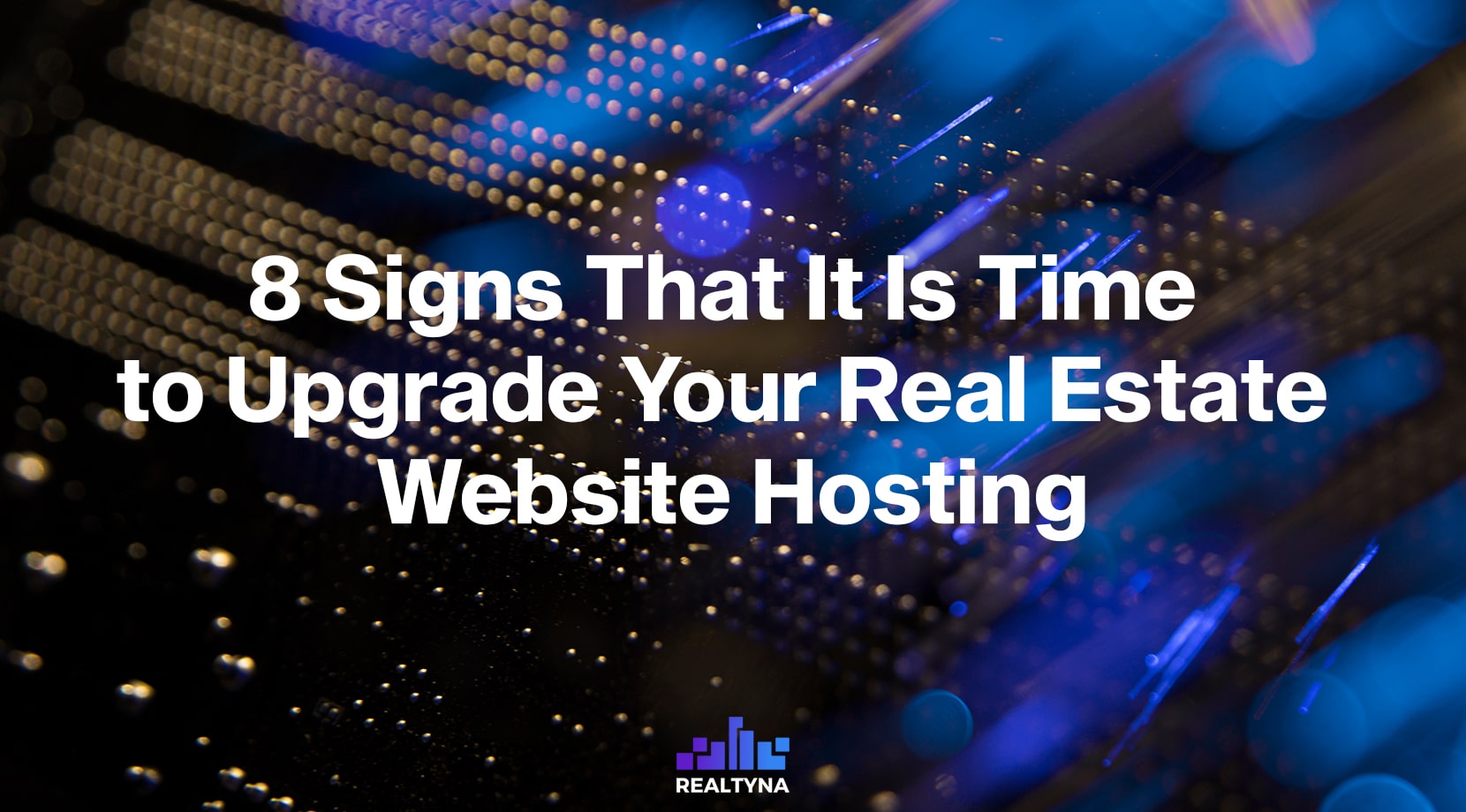 8 Signs That It Is Time to Upgrade Your Real Estate Website Hosting
07 Aug 2020

Posted at 11:00h
0 Comments
Be honest. When was the last time you gave your real estate website hosting any thought?
Two years ago? Five? Ten?
It's completely normal to push this rather technical aspect of your business to the back of your mind. But don't neglect it completely.
If your site has grown or is experiencing more traffic, it may be time to reevaluate. In this blog, we will provide some signs that it is time to upgrade your real estate website hosting.
Why Is Hosting Important for Your Real Estate Website?
Your real estate website hosting is probably more important than you think. By setting the disk space and bandwidth for your site, your hosting has a direct impact on the content you can publish and your page load speed. This, of course, has a direct impact on your user experience and lead generation.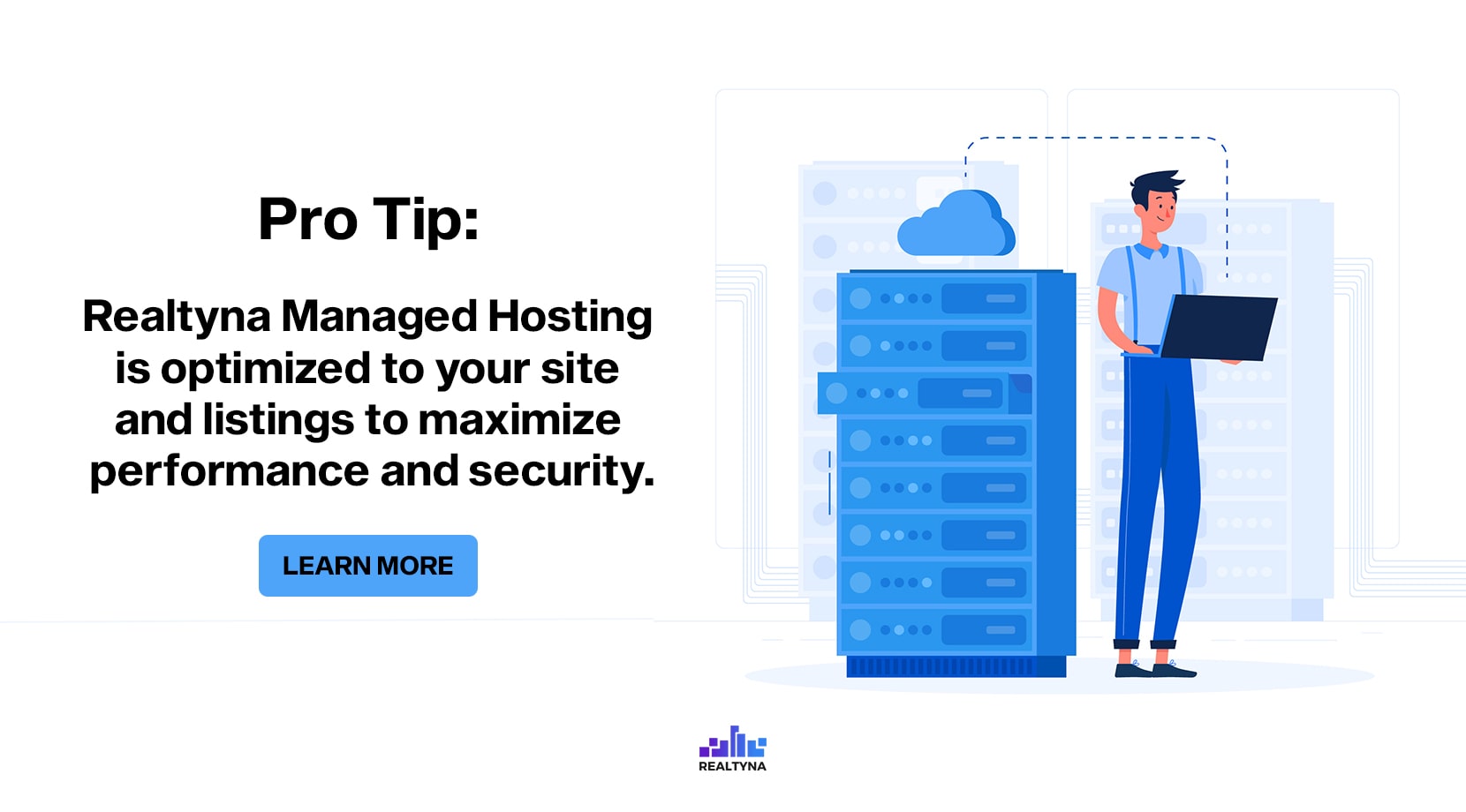 What Are the Signs That It Is Time to Upgrade Your Real Estate Hosting?
1. Page Speed
The most obvious evidence that it is time to upgrade your hosting package is performance problems. If you notice your site is consistently taking a long time to load, it may be because you are maxing out your hosting resources. You can try to improve performance by optimizing images to take up less space or minimizing the number of plugins you run. But these measures often result in a lower quality site.
The alternative is to upgrade your hosting. Homebuyers and sellers are particularly sensitive to slow load times. Think about it. How many people access a website to look at just one home? If your leads have to wait for each listing to load, they will quickly abandon your site for a competitor.
The research suggests you have 2 to 3 seconds to provide the information users need before they click away.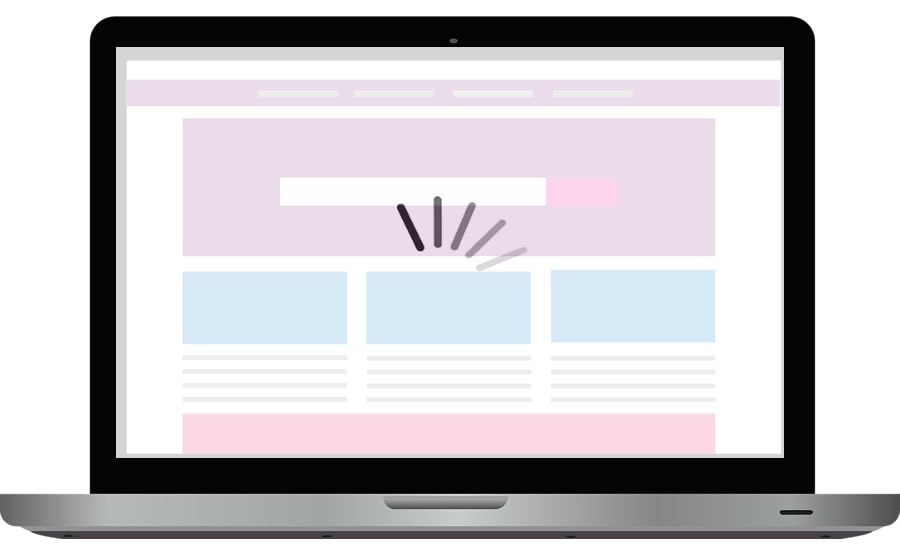 2. User Complaints
Real estate agents are busy. Most probably do not have the time to run regular speed checks on their site and evaluate performance. To some extent, you can rely on your clients for this. Any complaints about your site performance from your users should raise an immediate red flag. A single report may be a sign of much larger problems because most people will not bother to leave feedback.
3. Page Crashes
When you are maxing out your hosting resources, things are less likely to function normally. This can manifest itself in failed page loads. You may see some elements on a page render correctly, while others show errors. Or perhaps the entire page will crash. Unpredictability is extremely frustrating for users. Even if they successfully access your site the first time, these effects will cause them to abandon your site over time.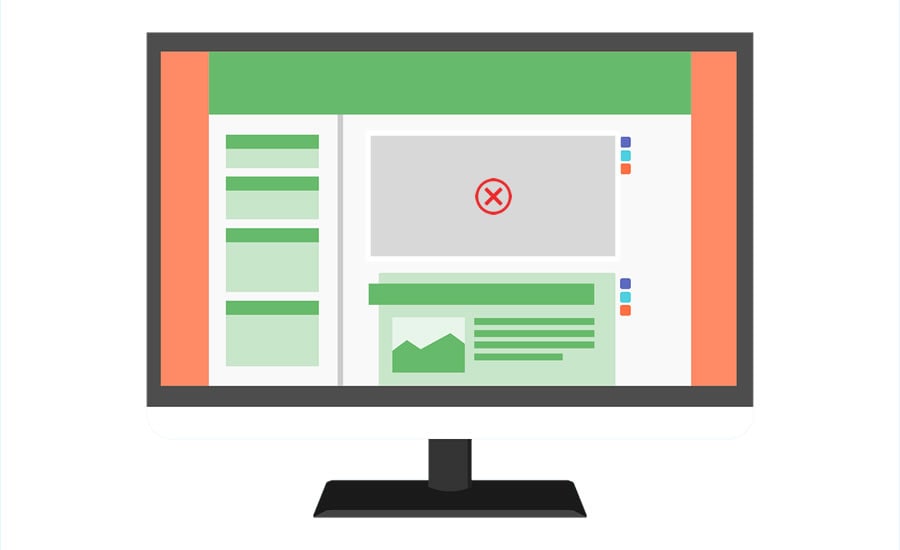 4. Incomplete Data
If you've used up all the disk space provided in your real estate website hosting, you will not be able to write new data to the disk. This can lead to missing and incomplete data. It is a good practice to reconcile the number of listings on your site with the number of listings on the MLS on a weekly or biweekly basis. If you notice missing listings, and your feed is still active, check your hosting plan and usage statistics. Who here has checked their IDX listings in the last week?
5. Loss of Rank
To put it simply, your site's performance affects SEO. Page speed has been a direct factor for Google desktop and mobile search rankings since 2010 and 2018 respectively. If you notice your site is no longer ranking the way it used to, you should investigate. An obsolete hosting plan may be a contributing factor.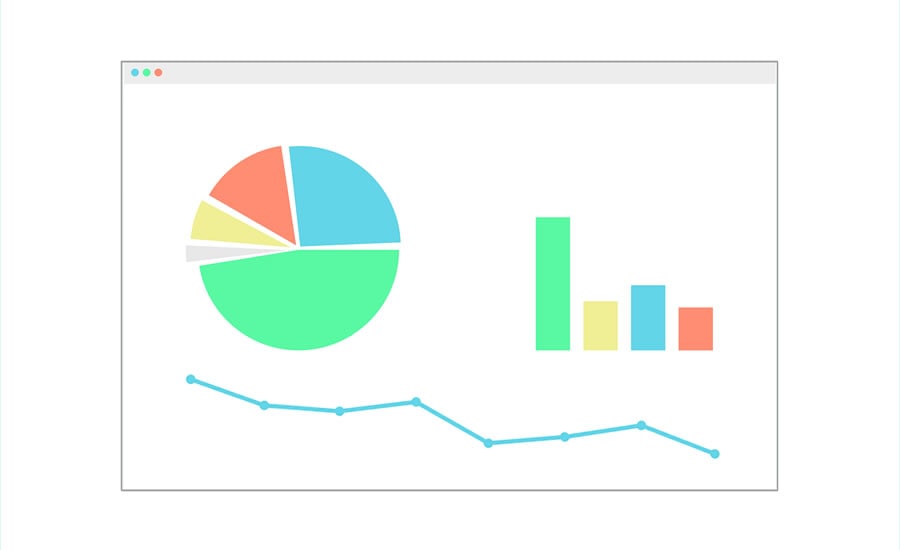 6. Usage Alerts
What happens when you start maxing out your hosting resources? It depends on your hosting provider. Some of them will send email alerts notifying you that you are approaching your limits. For example, you may receive a notice when you are at 80 percent of your monthly bandwidth and another when you exceed 100 percent. If you are receiving these alerts regularly, it's a pretty good sign that you are at the limits of your plan and it is time to upgrade your real estate website hosting.
7. Account Suspension
Most hosting companies will charge your credit card if you go over your disk space or bandwidth quota. Unfortunately, some will disable or suspend your account. This is obviously a worst-case scenario because it can mean significant downtime for your site. If your account is suspended due to overages, you should consider upgrading your plan (and/or changing providers). It may be the fastest way to get your site back online.
8. Growing Business

Of course, the best time to upgrade your real estate hosting is before you experience any problems. The fact that your business is growing is itself a sign that you should consider a hosting upgrade.
Now you know 8 signs that it is time to upgrade your real estate website hosting. Questions or feedback? Leave them in the comments. For more great content from the Realtyna blog, check out How to Manage Passwords on Your Real Estate IDX Website and How to Reduce Bounce Rate on Your IDX Real Estate Blog.