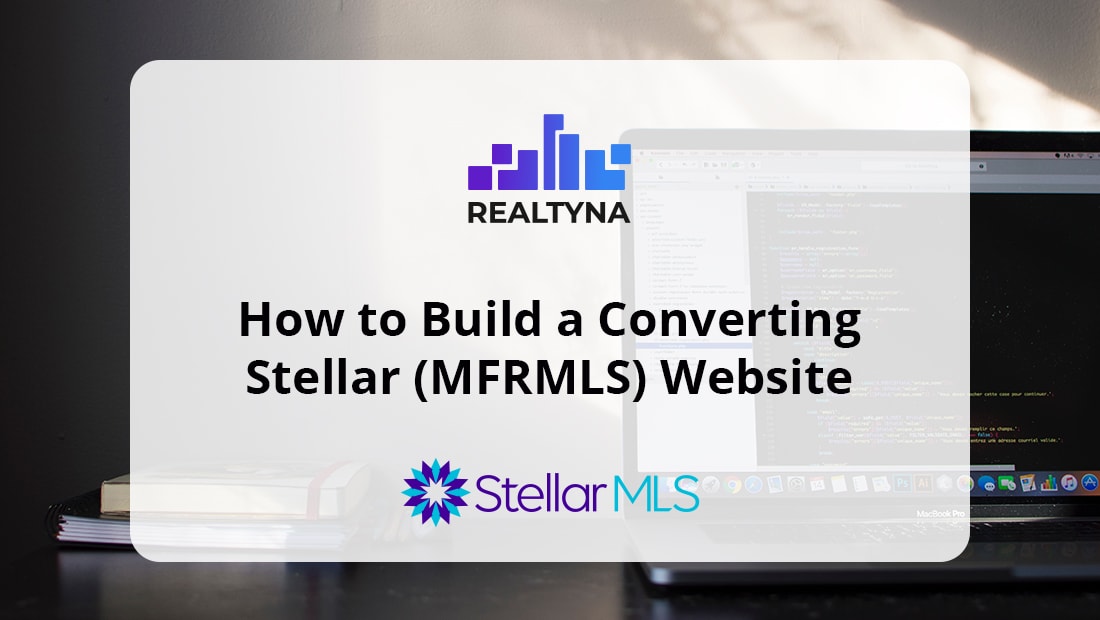 How to Build Converting Stellar (MFRMLS) Website – Ultimate Guide
05 Aug 2019

Posted at 11:23h
0 Comments
Formerly known as MFRMLS, this Florida based MLS is hoping to expand its influence. Now, more and more agents are trying to stay on top of the game by building a converting Stellar MLS website.
Creating a website has become as easy as pie thanks to a zillion online services and templates. Still, a website that actually converts might need a little more time and effort.
Let's review how to build a converting Stellar MLS website in a few steps:
Domain Name
This is like choosing a name for your newborn. It is indeed a crucial decision because it will define the identity of your brand online. It is also very important for SEO value given that fact that it usually carries a keyword related to the business.
You are based on Stellar MLS and work in Florida, so that should be a good place to start!
If you still have questions about domain names and how to get one, please read the following:
How To Choose A Strong Domain Name for your IDX Website
Hosting Service
A Web Host is basically a place on a server where you can store your website's files and media. There are thousands of local and international hosting service providers with a variety of features and price tags.
To make the right decision, you have to consider these first:
How much of the data will be stored on the host

. This can considerably affect the costs because host packages are mainly priced according to space.

What kind of features my website depends on

. You are a real estate website in a densely populated area. Your server should be able to respond to a large number of visitors to your site. Also, it must include features that are compatible with IDX and MLS. Speed is another important consideration. A slow server repels visitors from your website and won't ever convert.

Where my Host is located.

The location of your server can impact the responsiveness of your website, costs and the nature of services it offers. Due to local regulations, some hosts are unable to run some features. On the other hand, outsourcing to an overseas server might affect the reliability of support and services.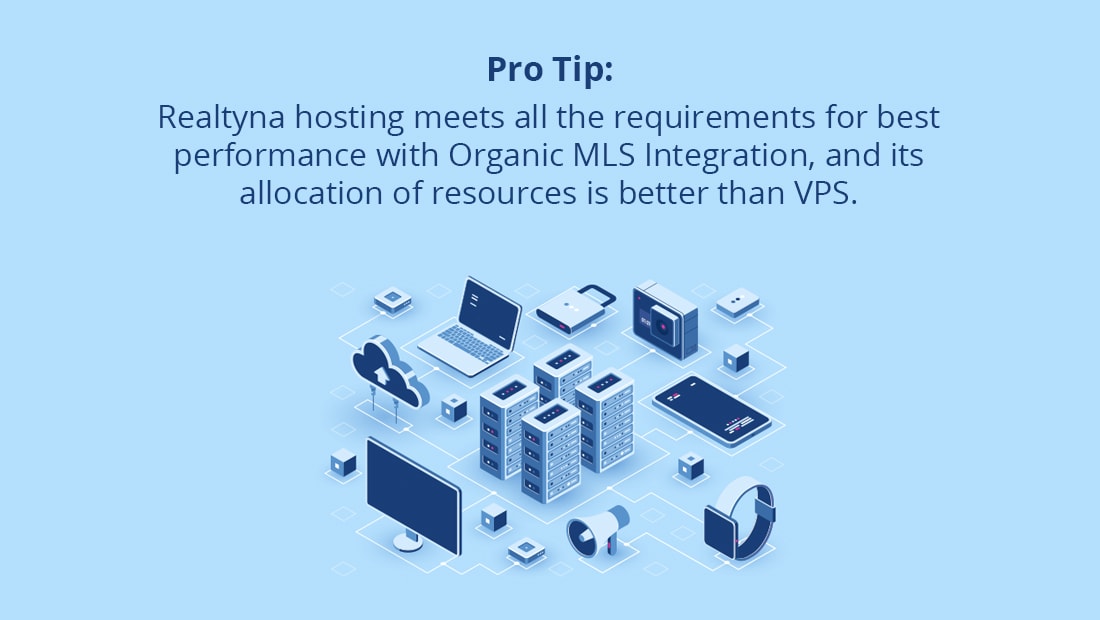 WordPress
Just like Realtyna.com, most converting real estate websites are based on WordPress.
It's unique and user-friendly features makes it the most popular website creating tool in the market.
Once you figured your domain and hosting package out, it's time to install WordPress. Most hosting services provide you with a quick WP installation. Should you run into any issues with WordPress, please refer to WordPress support.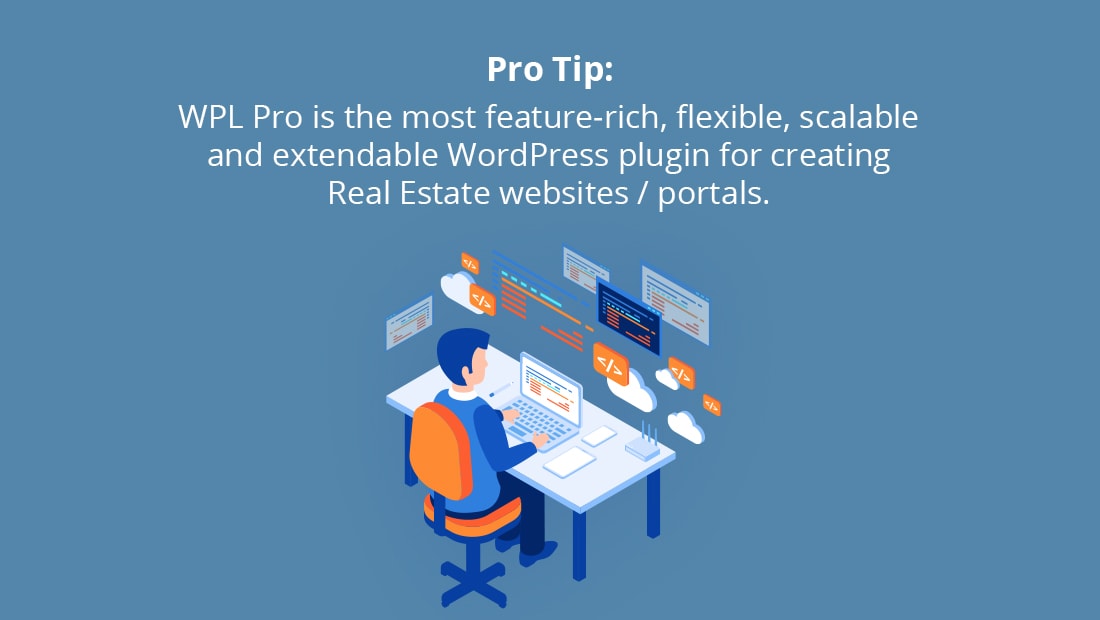 Plugins
In order to maintain a responsive Real estate website, you need to install the following plugins:
RETS Plugin

: to get listings information from your provider

Yoast SEO: for controlling features which affect your rank on Google

WPML: for those who wish to have a multilingual website and so many other features such as events and so on.
These will help your website run smoothly.
Stellar MLS
To get listings from your MLS server, you need to obtain credentials from Stellar MLS. All you should do is contact the License admin and express an interest in an IDX/RETS project.
They will provide you with paperwork and fees details. Once you pay the fees, they will hand you the credentials you need to add to your RETS Feed. An IDX provider, like Realtyna, will handle the import and configuration of the feed for you.
A Few Homey Touches
Now you should take care of your front-end. You can add images, change some aspects of your website such as neighborhoods or areas.
There are so many points to be considered at this stage but these are the most important ones:
The size and quality of images

The combination of colors on your website

How accessible everything is, especially on your home page

A crowded or empty homepage can equally repel visitors

Logos, names of affiliates, testimonials from previous customers, all of these can add credibility to your website
Start Marketing
Just like a brick and mortar real estate agency, once you have everything in place on your website, it is time to market your site.
Keep the website updated with content which is tailored to your target audience. Plus, make sure you're offering what every lead in Stellar's territory is looking for.
Your SEO manager should take over from here and make sure everything is set up and indexed for Google searches.
To make your design easier from the get-go, check out 11 WordPress Themes to Use When Building an IDX Website with Stellar
Finally, Convert!
By now, your real estate, Stellar MLS website is live and kicking. It is about time you showed your real estate skills.
Leads are pouring in so qualify, turn and negotiate. Are there any questions on how to do that? Check 11 Tips to Convert Leads With Realtyna IDX and ZOHO CRM