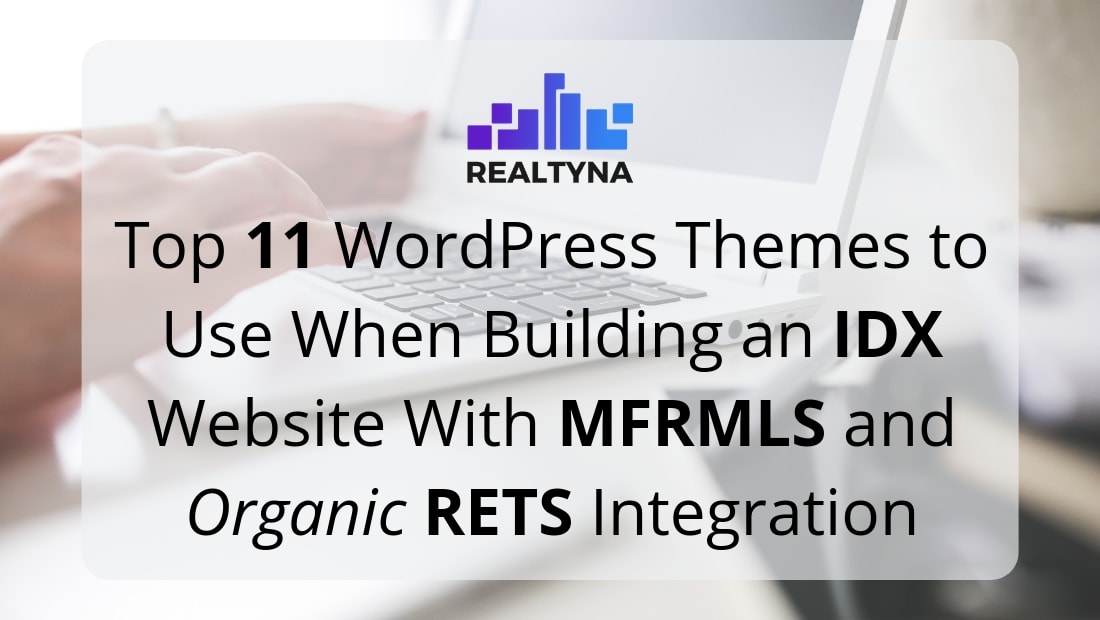 Top 11 WordPress Themes to Use When Building an IDX Website With MFRMLS and Organic RETS Integration
23 Apr 2019

Posted at 10:00h
0 Comments
My Florida Regional MLS (MFRMLS) is one of the nation's largest MLS, serving agents and brokers in Orlando, Tampa, Lakeland and other communities in central and southwest Florida. Building an IDX site with MFRMLS is simple and fast with WordPress and Realtyna. In this blog post, we'll review 11 beautiful WordPress theme options you have with the Realtyna platform.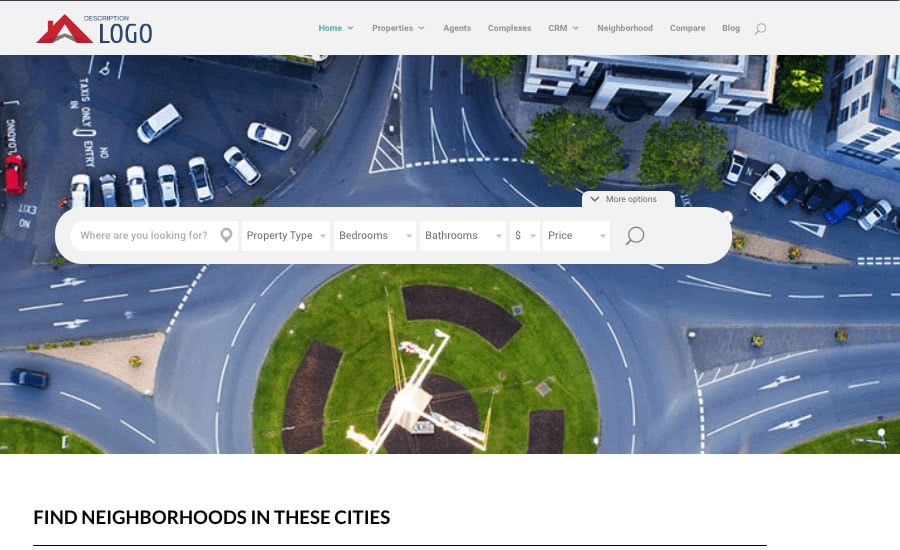 Divi and Divi Builder combine easy-to-use features with modern styles for a truly powerful WordPress theme. Divi users can drag and drop 46 default modules to virtually any location on their site, providing endless design possibilities. The flexibility offered by Divi has made it one of the web's most popular theme packages and it can help you get your site off the ground faster than ever.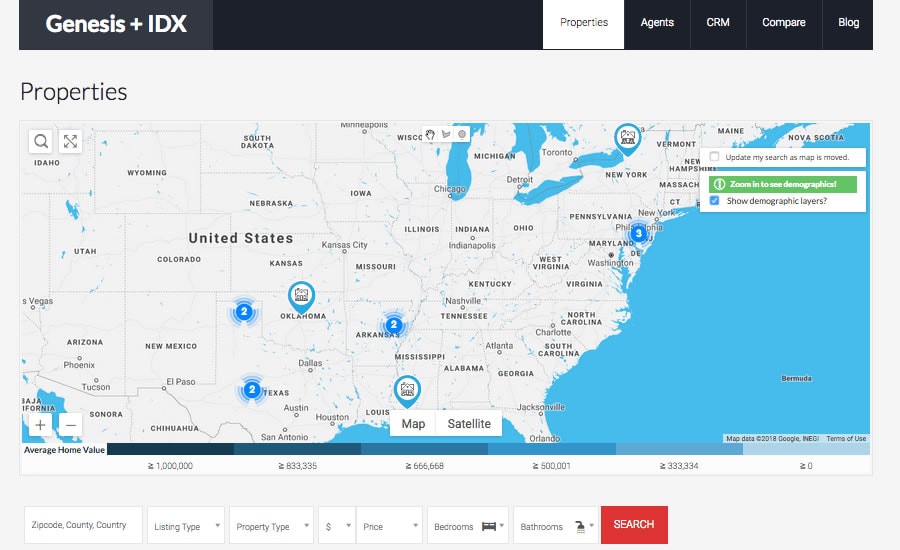 Agent Press Pro is built on the Genesis Framework, a design platform with a massive following on WordPress. The countless customizable options include colors, menus, images, headers and layouts. All changes can be made in real time, allowing you to make adjustments to your site on the fly. Homepage widget areas also allow you to promote lead capture tools and take your lead generation game to the next level.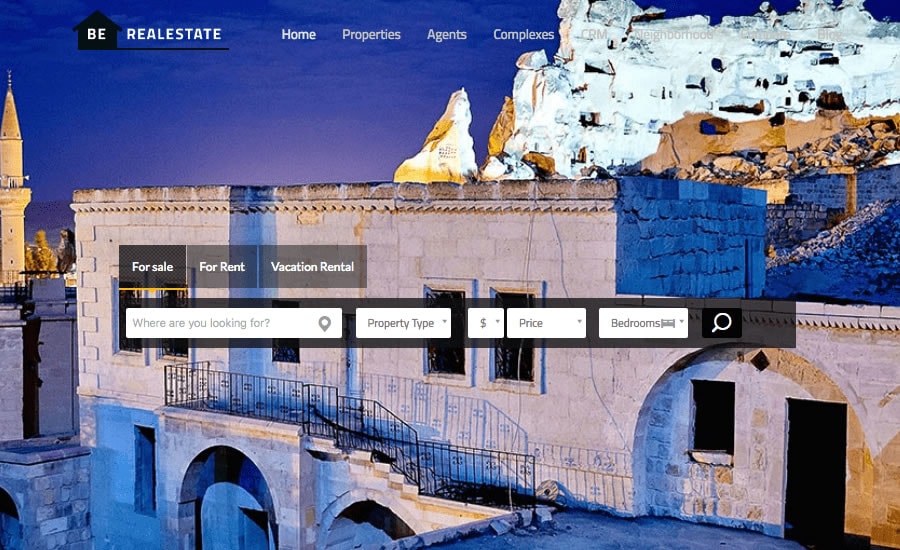 BeTheme offers total flexibility while maintaining the highest quality performance. As a BeTheme user with MFRMLS and Realtyna, you can choose from more than 350 templates. You can also drag and drop features with the Muffin Builder. No matter your design experience, BeTheme can help you build a beautiful website that produces.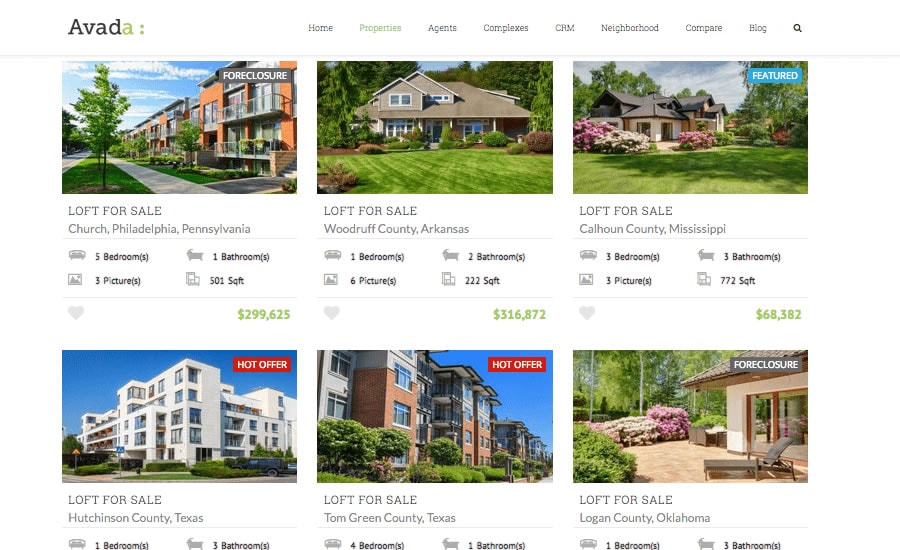 Avada calls itself the #1 selling WordPress theme of all time. It's hard to argue with that. The theme is highly customizable. It has custom sliders, header area options, and sidebars. It also uses the intuitive Fusion Builder, allowing you to build a complete real estate website without any coding.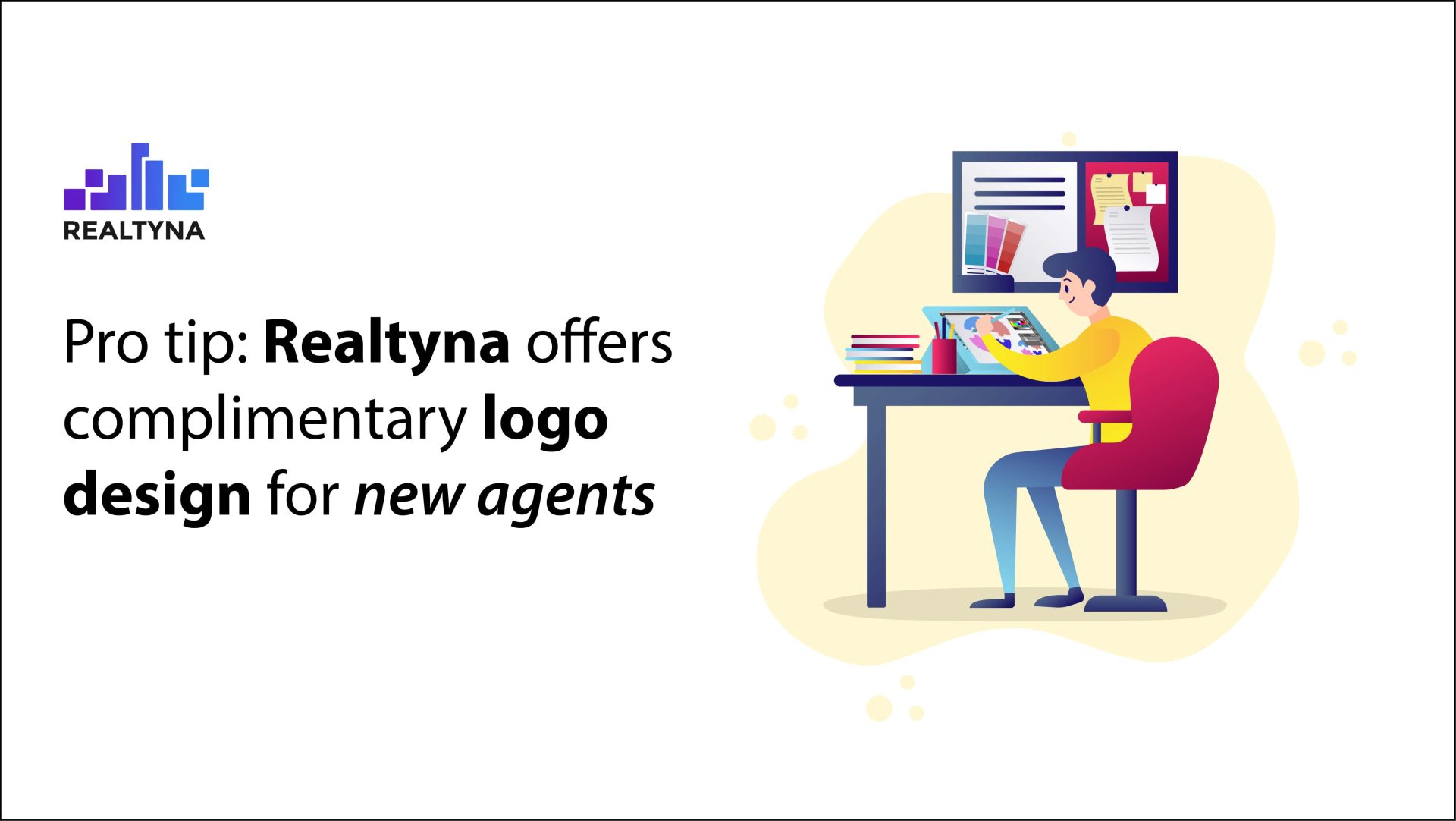 The Realtyna platform is now compatible with the Elementor page builder. Elementor is a multi-function design package that provides custom fonts, colors, background images, lightbox overlays and inline elements. Elementor gives you design options for virtually any purpose to help you build a site that blows away your leads.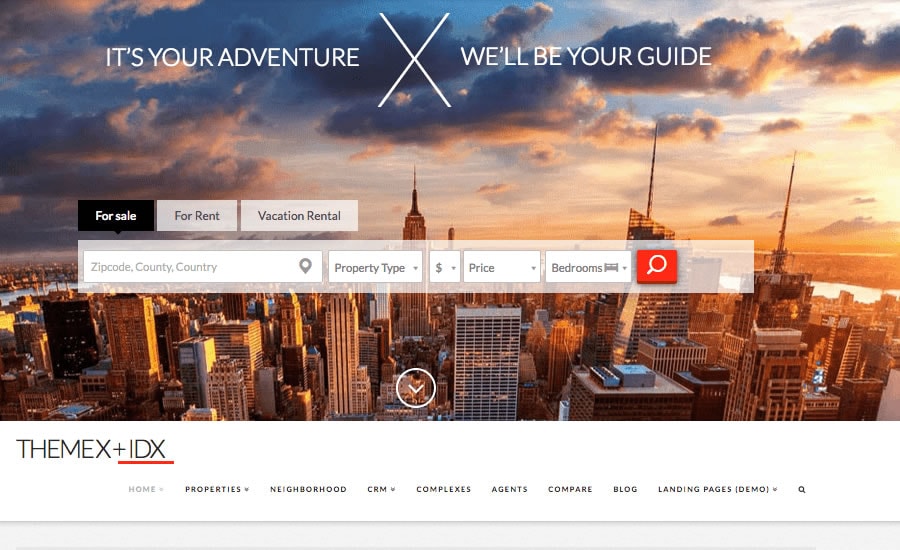 X theme is known for its stacks. Stacks allow you to layer designs and achieve virtually any style and layout. Responsive visibility options also allow you to control the features that display on each device. With this option you can create optimal settings for each of your visitors. X theme is a high performing package that converts.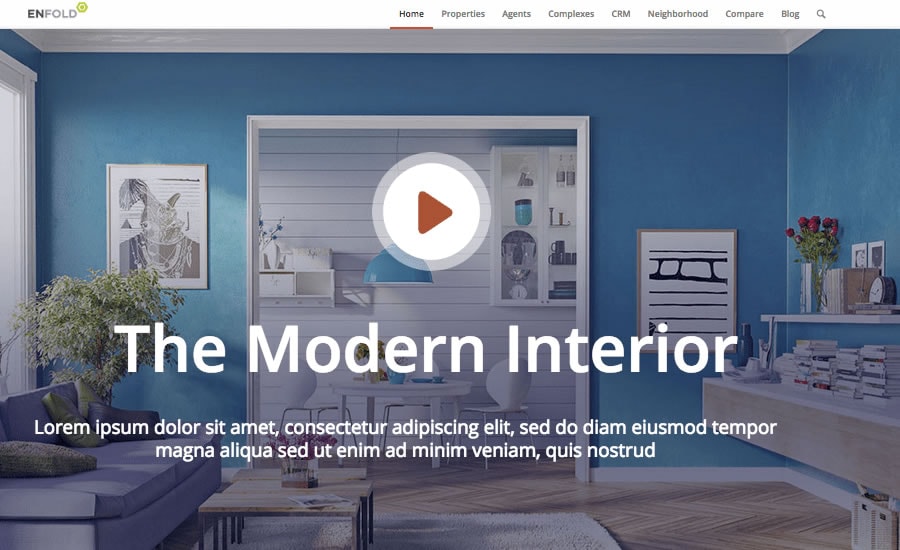 If you are looking for speed and precision on your MFRMLS WordPress IDX site, Enfold is the right theme for you. With Enfold, you can prioritize some features to load before other based feature popularity. This allows you to achieve unmatched page-load speeds and keep leads browsing longer.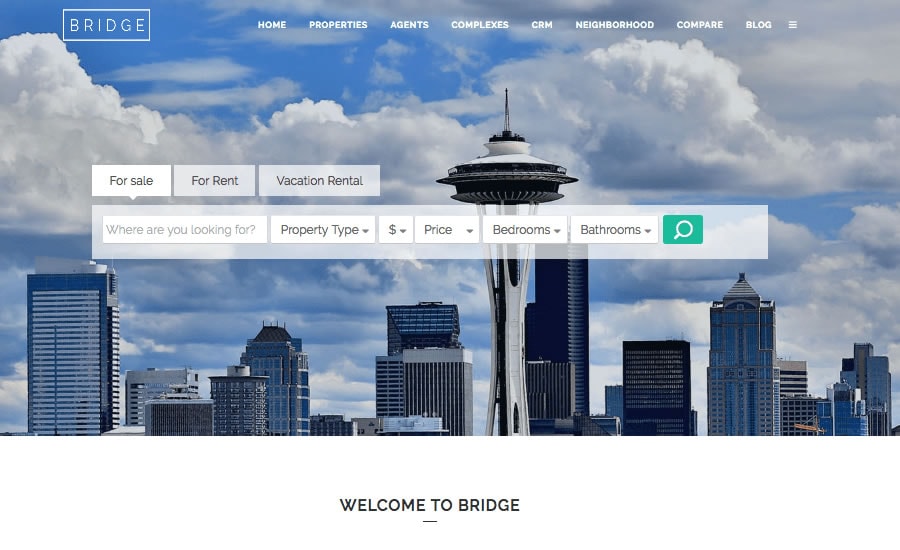 Bridge has a long history of flexibility and consistency. This widely used theme has a lot to offer in any professional context. In real estate, its splash page features offer the opportunity for a beautiful introductory photo or video that hooks the users.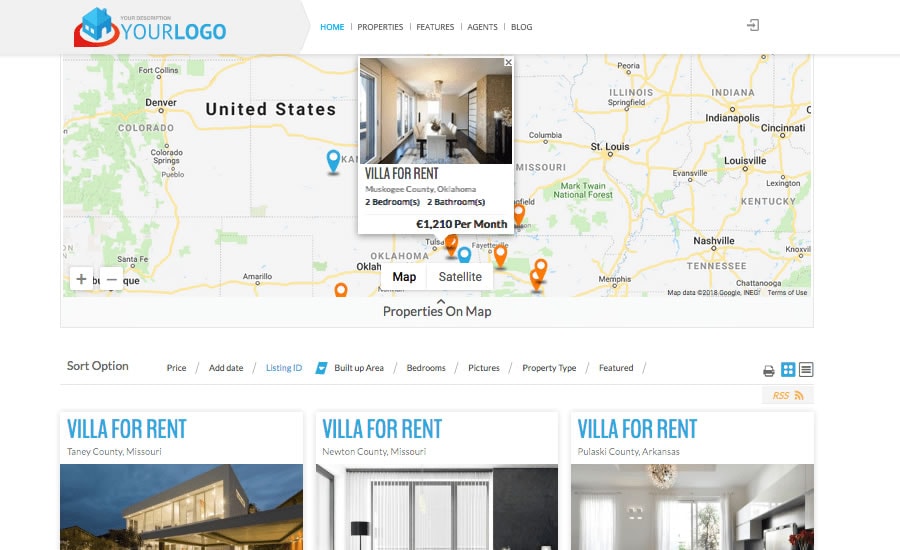 Theme 28 is Realtyna's native theme for Organic RETS Integration. Provided complimentarily with any Organic RETS purchase, it offers clean lines, easy navigation and slider options. Experienced users also have a custom CSS area to implement any changes they want.
10. Your Own Theme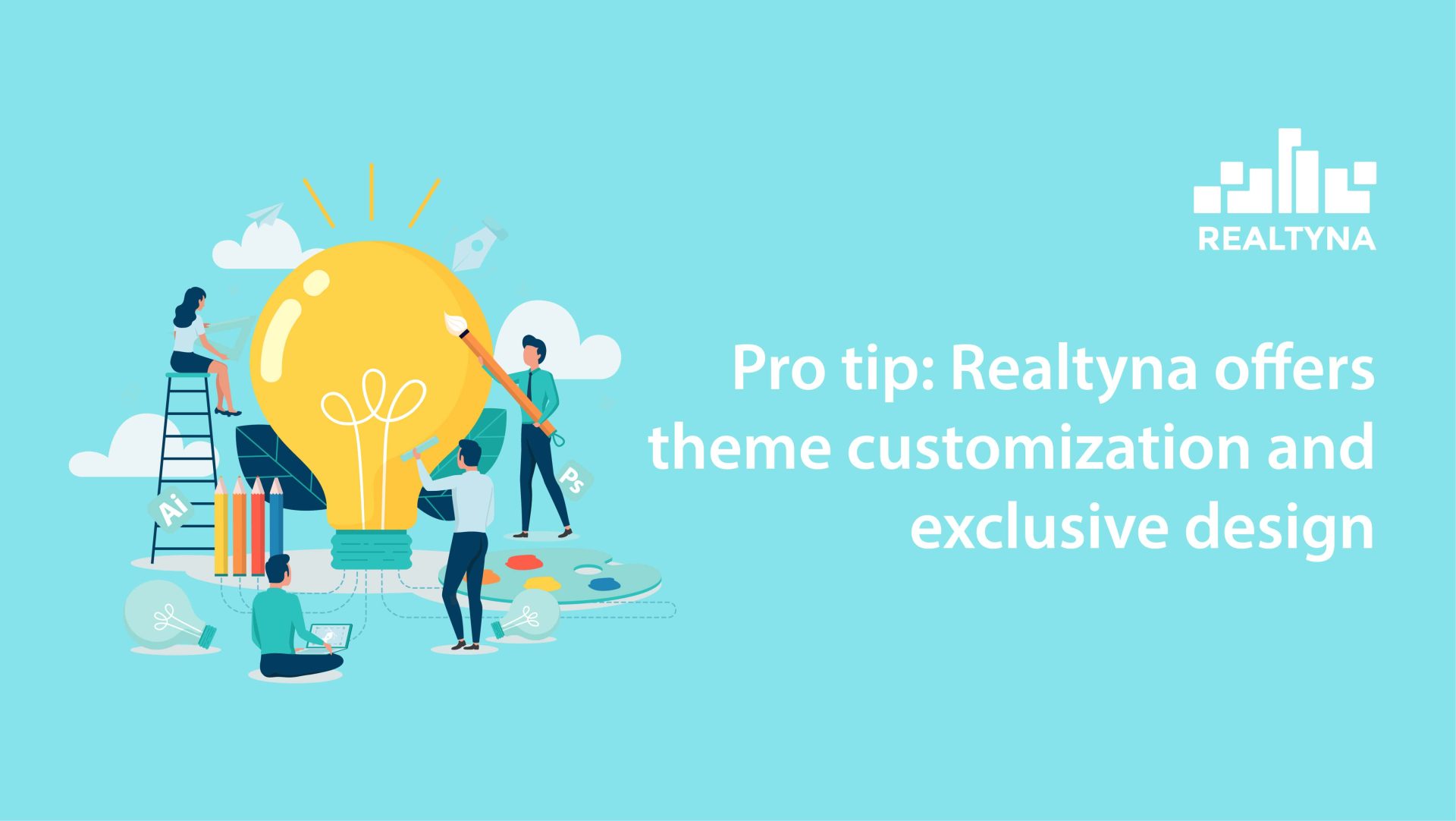 If you have another WordPress theme you prefer to use, let us know. Realtyna is compatible with most WordPress themes. In the off chance your theme is not compatible, we can customize it under our customization and design services.
So now you know what themes to choose when building an IDX Website with WordPress. Realtyna is a vendor with MFRMLS. Contact us today to get started on your project. Or for related blog content, check out 12 Routine Maintenance Tasks For Your WordPress IDX Website.