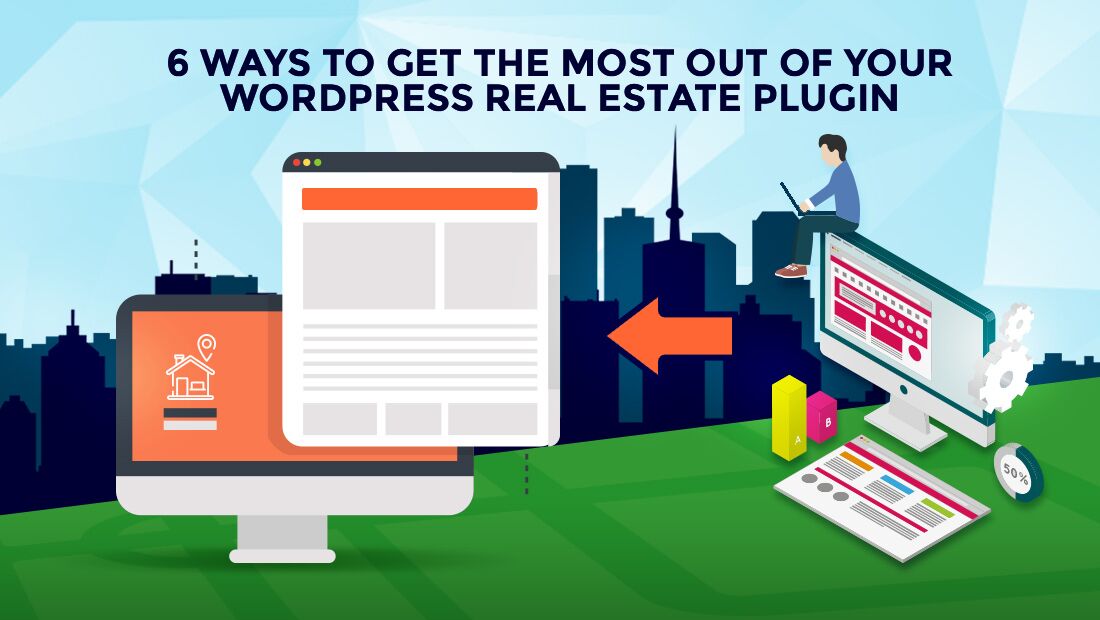 6 Ways to Get the Most out of Your WordPress Real Estate Plugin
23 Nov 2017

Posted at 10:07h
0 Comments
As an agent or broker building a new website, you'll have your pick of WordPress real estate plugins. But sorting through the competing features can be a challenge, especially when your main preoccupation is selling homes.
So we've put together this list of key factors that we hope will help you get the most out of your WordPress real estate plugin.
Organic
For maximum business impact from your WordPress real estate plugin, you should be looking at organic: https://realtyna.com/blog/what-is-organic-mls-integration/
Organic MLS systems integrate listings into your WordPress site rather than frame them. This allows the listings to be indexed by search engines, improving the likelihood your site appears on the results page for a relevant search.
Multi-RETS Compatible
Most organic WordPress Real Estate Plugins are built on RETS, the data standard providing the "common language" of the real estate industry: https://realtyna.com/blog/why-should-i-integrate-rets-instead-of-idx/
But you should make sure your WordPress real estate plugin is mult-RETS compatible, meaning it can support RETS feeds from multiple MLS and co-mingle the listings. Ideally, your business is growing, and as you add MLS memberships and coverage area, your WordPress real estate plugin should be able to support that.
Own the Code
There are two advantages to WordPress real estate plugins that allow you to own the code. The first is that they often are provided under a one-time payment. In the long run, this can save you money by freeing you from monthly IDX service fees. Secondly owning your WordPress real estate plugin will allow you to host your own listings, providing more control over your data and feed.
Easy to Use
If you are managing your site personally, you will want to find out if your WordPress real estate plugin is easy to use: https://realtyna.com/blog/tips-to-build-a-user-friendly-real-estate-site-with-idx-integration/
Is it compatible with page builders that provide drag-and-drop functionality for front-end edits? In a best-case scenario you will have the opportunity for an administrative demo before purchasing. You should look to customize the search bar, add a listing data field, and make other edits to learn if configuring your WordPress real estate plugin is intuitive and easy.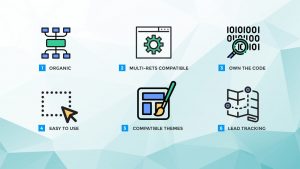 Compatible Themes
Your WordPress real estate plugin should be compatible with as many WordPress themes as possible. Look for themes that contain the features you want—like a splash landing page or a search bar in the header—and check your plugin against it. This will allow you to get the best of the aesthetics and IDX features. Ideally, the WordPress real estate plugin provider has a demo available to test various themes.
Lead Tracking
Your WordPress real estate plugin is nothing if it does not help you generate more leads and close sales: https://realtyna.com/blog/7-reasons-why-you-should-track-the-leads/
You should ask about lead tracking features with the plugin. Is there a CRM? Are there saved-search or forced registration options? These will help you learn more about your customers and keep them engaged.
Contact us today for a free consult about your site. Or check out our portfolio for clients running Realtyna's WordPress real estate plugin: https://realtyna.com/portfolio/