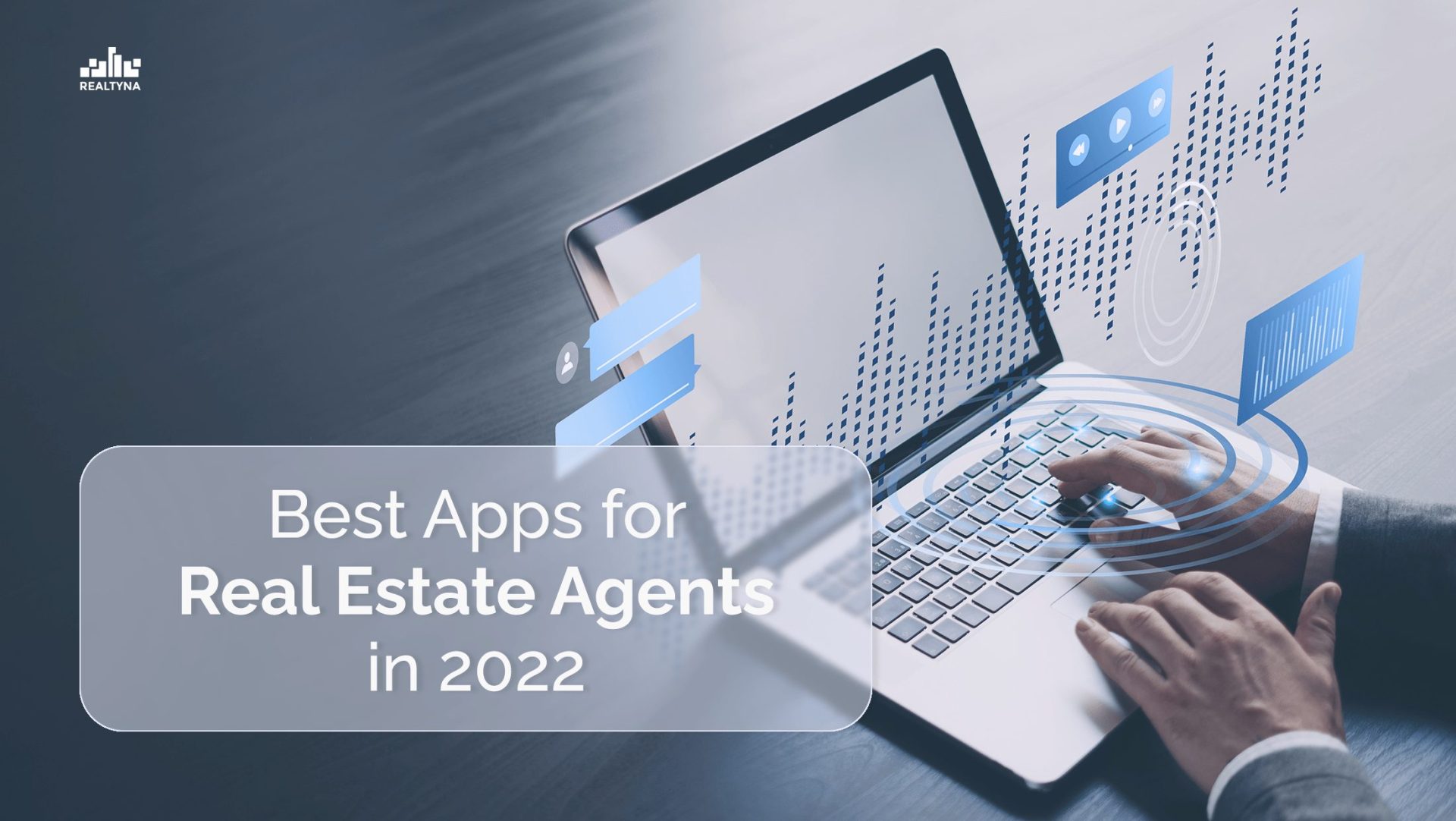 Best Apps for Real Estate Agents in 2022
24 Mar 2022

Posted at 11:00h
0 Comments
Technology has taken the world by storm. And the real estate industry is not left out! This became heightened even more during the global move from in-office work to remote working due to the outbreak of covid. Although those horrifying days are long gone, and the world is slowly finding its balance, real estate professionals must top it a notch in their tech practices and tools for best marketing outcomes. Additionally, with the increasing number of Gen-zers and more internet users who conduct their home searches online, the need for Realtors to have mobile applications to make the process easy for users and their business more accessible is higher than ever. The real estate technological landscape is constantly changing, and all professionals have to change with it.
Top Real Estate Apps for Agents in 2022
Many home buyers and sellers use smartphones, tablets, and laptops to search for houses. What better than making this process an exciting and stress-free experience for your clients and prospects? Several people use real estate apps because of the ease of conducting searches while on the go, and you can have all you need at arm's length.
However, there are so many real estate applications available in today's market, making it challenging to choose the right one for your business. Thus, this article will discuss carefully selected sophisticated real estate applications for agents and all real estate professionals. Continue reading to know which application is suitable for your real estate business.
iOS/Android App
As a real estate agent in 2022, you need the most sophisticated tools to get ahead of your real estate marketing game. From publishing your splash screen to syncing your website data directly on mobile apps and keeping track of your consumers, Realtyna iOS/Android App has got you covered. Realtyna custom creates applications to every Realtor's business needs for attainable goals. In addition, clients can access every data available on your website through the iOS/Android App on their smartphones and tablets. To dominate the real estate industry, create a powerful app that users can easily download from the iTunes App Store and Google Play Store.
TV App
When you hear the TV App, you might immediately start thinking—what has the Realtor got to do with a TV App, right? Here's a simple explanation of your question. Have you ever been to a Realtor's office, and the TV displays a continuous slide show of their real estate listing? You guessed right! They're using the TV App. You can display your website and all your MLS listings on the big screen with the TV add-on using any smart TV. Perhaps you have an open house and still want to display the house on TV while showing the property to other potential clients; the TV App is your go-to.
Skype
There is no doubt that one of the key components to succeeding in real estate is communication. So when it comes to communicating with your team or with clients and prospects, Skype is a good and affordable way to go for agents. In addition, you can access Skype for free through your laptops, mobile phones, and tablets at your convenience.
Canva
If you're a real estate professional and not using Canva, reconsider that decision. The App allows you to create eye-catching images, business cards, social media posts, etc., without prior skills in coding. Attract more traffic to your social media pages with great content through Canva.
The internet has made everything easy. And even so, these useful applications make it even easier. So take advantage of the resources available to you and your business without hassle.
Thanks for reading.
Tell us about some of the amazing real estate applications you are using in the comments section below.
For more real estate tips, read the following:
Top Must-Have Tech Tools for Real Estate Agents
Home Evaluation Tools for Real Estate Agents