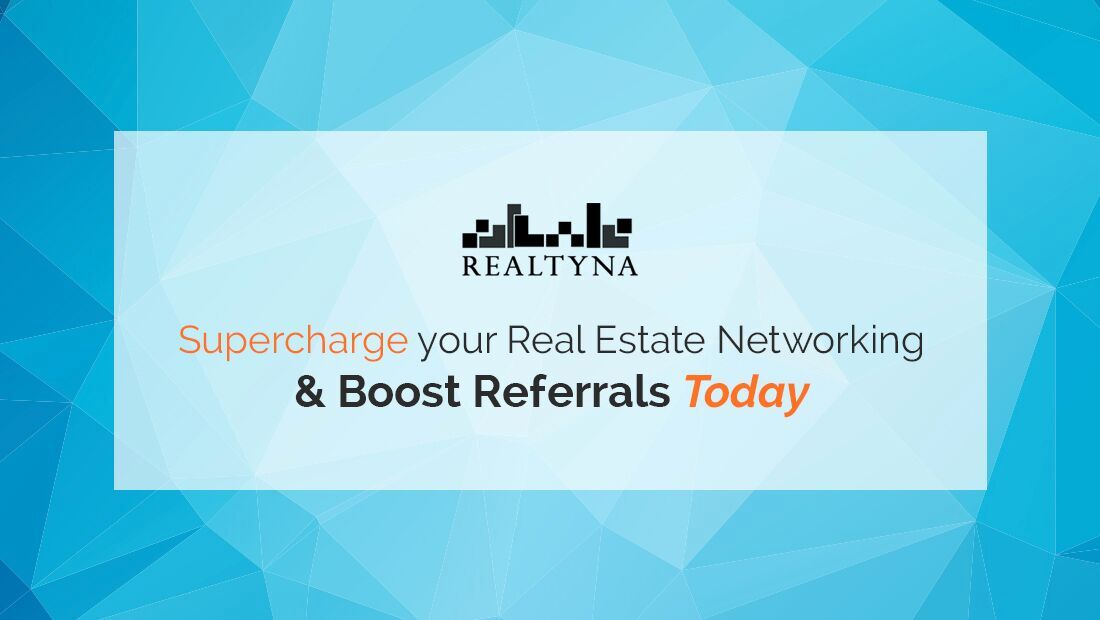 8 Essential Tips to Supercharge your Real Estate Networking and Boost Referrals Today- Realtyna Blog

Posted at 22:58h
0 Comments
Learn how to improve your real estate networking.
Ah yes, networking.
It's where you meet potential partners for a power lunch over martinis.
You swap war stories and have a few laughs.
If only it were so glamorous.
In fact, successful networking in real estate is about work ethic and putting leather to pavement.
But it remains one of the most effective ways to generate referrals.
So how do you do it well?
Leave your business cards at home. Follow these 8 essential tips. Boost your real estate networking and referrals today.
PUT IT ON THE CALENDAR
Before anything else, you need to change the way you approach networking.
Professionals in various fields say they take tasks more seriously when they are on a calendar.
Take that step. Find a networking event next week and put it on your calendar.
The idea is to formalize your networking activities. You should take networking as seriously as you do accounting.
Strategize, plan, monitor.
USE LINKEDIN
LinkedIn is probably the most under-utilized social network in the real estate industry. You should update your profile and use it to connect with others in your community.
I'm not talking about connecting with other real estate agents, though.
Few people take advantage of the update feature on their LinkedIn page. Don't let that be you. Post videos and photos to promote your listings and build a robust professional profile.
You should use LinkedIn to look for lawyers, lenders, financial planners, tax service providers, and others that might be able to make referals for you.
Then, find a way to get together with them in person.
CREATE PROFESSIONAL NETWORK GROUP
If you know a few like minded people in real estate, consider starting a networking group.
This can be a place for idea generation or support.
Host events, invite new members. Your group will soon grow, and so will your network.
It's important to do your research and set specific goals.
Networking groups that grow too fast or are unfocused can become unwieldy.
But done well they can be wonderful resources.
ENGAGE ONLINE
It should go without saying that if someone comments on your bog or mentions you on social media, you should respond.
Search engines index social media platforms now. If you provide a link on your website, search engines will associate your social media profile with it. This can help your page ranking as social media activity will count toward your authority.
Don't hesitate to break the ice with others.
If you read a post you like, let the person know.
If you every run into one another in person, he or she might remember you.
At the very least you can bring it up again.
REMEMBERS NAMES, DATES, EVENTS FOR PERSONAL FOLLOW UP.
We say to take networking seriously and that it is good to srategize.
But don't forget to that real estate networking is about personal connections.
Small gestures and tokens of appreciation can go a long way to being remembered and gaining referrals.
If a name, address, birthday other information comes up in conversation, write it down.
Then follow up with a personal note or card.
REACH OUT TO COLLEGES
If you've been in the business a while, you have knowledge and experiences other might find useful.
Think about reaching out to a local college or school.
It might have real estate classes where you could provide perspective or a first-hand account for budding real estate agents.
It's also a great way to meet current and future industry members.
SEEK A MENTOR OR MENTOR SOMEONE ELSE
You should look to network up and down.
Depending on where you are in your career, you might make a good mentor.
If you you like the work of a newer colleague, tell them.
Consider formalizing things with regular meet-ups or conversations.
If you are new to real estate, you might think about the opposite.
Look for experienced agents. Approach one. If the conversation goes well, schedule another.
A mentor can provide advice about your work and other people to approach.
DON'T ASK FOR SOMETHING BEFORE YOU'VE GIVEN
It's no secret that one of the main benefits of networking is favor trading.
With a large network, you also have a large group of people to call on if you are in a jam or need advice
But you don't want to take it too far. Just like with the personal notes, networking is about relationships.
It's better to hold off on that favor for a while than to spoil a productive relationship by asking too much.
It's just our two cents.
For more on boosting your brand and business, check out our blogging tips: https://realtyna.com/blog/boosting-real-estate-business-blog/