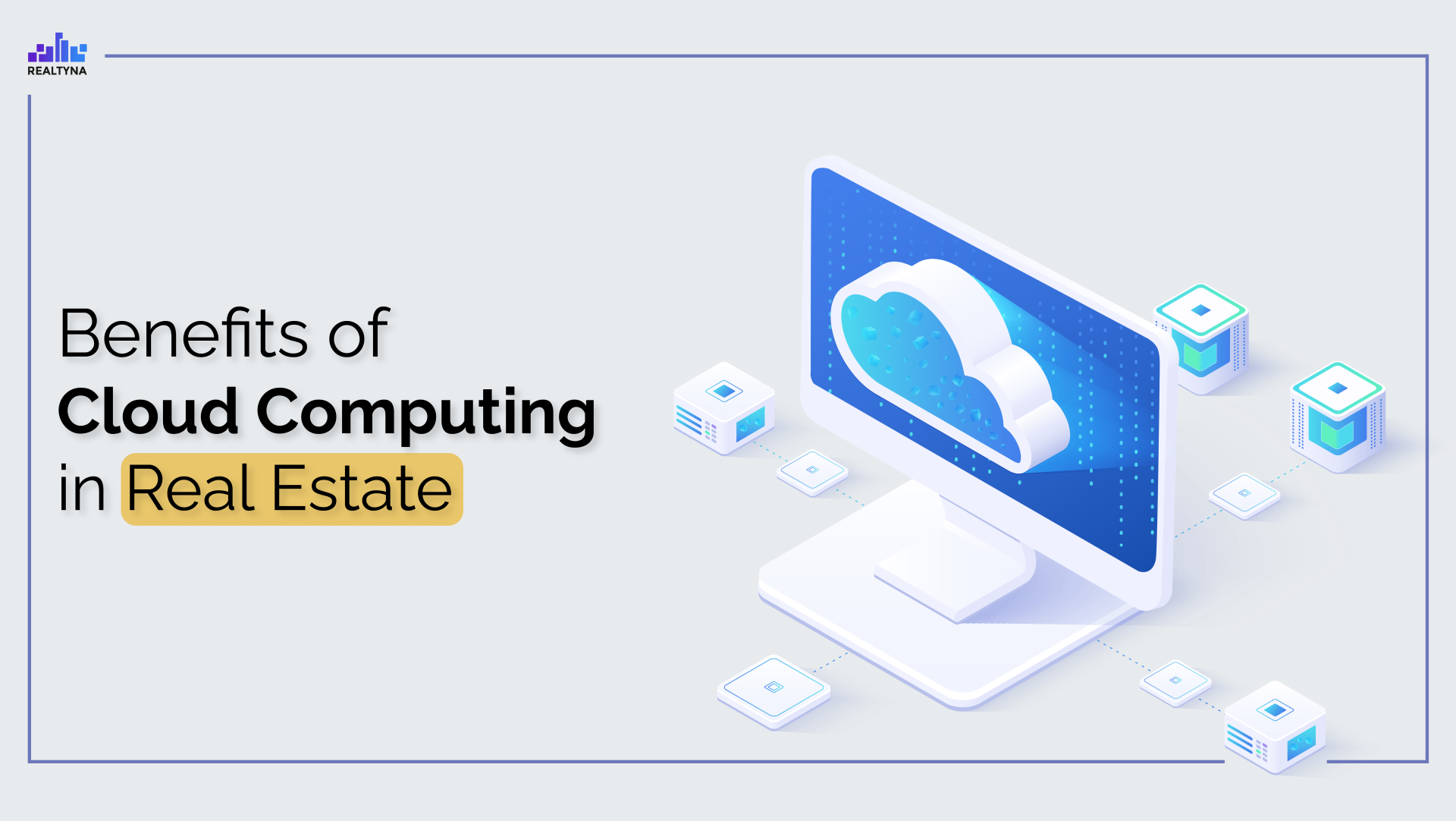 Benefits of Cloud Computing in Real Estate
07 Apr 2022

Posted at 11:00h
0 Comments
In today's article, we will talk about cloud computing, what it is and its benefits for your real estate business. If you're interested in learning more, keep reading!
What Is Cloud Computing, and How Is It Used in Real Estate?
Cloud computing delivers on-demand availability of computer system resources, such as data storage and processing power, without direct active management by the user. It can be done over the internet or on pay-as-you-go services. Realtors can benefit from cloud computing by working from any location with any device. With the help of cloud computing, they get access to a fully synced address book and calendar, making it easier for them to keep in touch with their clients and others on their contact list.
Benefits of Cloud Computing
Below we have listed some benefits offered by cloud computing:
Improves Your Relationship With Customers
One benefit of cloud computing is that your customers can easily access their desired information online without physically visiting the office. In addition, the services provide instant answers to their queries, making it reliable and convenient to use.
It is Cost-effective
With the help of a cloud-based system offered by cloud computing, you can save your data storage cost. With its functional services, you can easily get all desired information in one place, including network and software updates. Also, your clients can get instant online access through application software, helping your company save money.
Provides Better Security
Due to cloud computing's establishment of security protocols in its system, your company is less vulnerable to cyber attacks. It also protects your data in case of a security emergency. Overall, cloud computing offers a wide variety of data security options to keep your company safe and secure.
Provides Data Tracking
With the help of cloud computing, you can efficiently process large amounts of data and provide superior data tracking for marketing purposes. Cloud computing also allows you to monitor those who click on your links or open your emails. Additionally, with the tools provided you can quickly analyze which properties are more capable of generating better profit.
Helps Generate More Leads
Cloud-based marketing is an excellent addition to your business as it significantly helps agencies reach new leads and customers by helping them expand their business through data tracking and collection.
Thank you for reading! For more related content, make sure to check out our suggested articles.
Best Real Estate Hosting to Use in 2022
Real Estate Signs, Traditional or Digital?