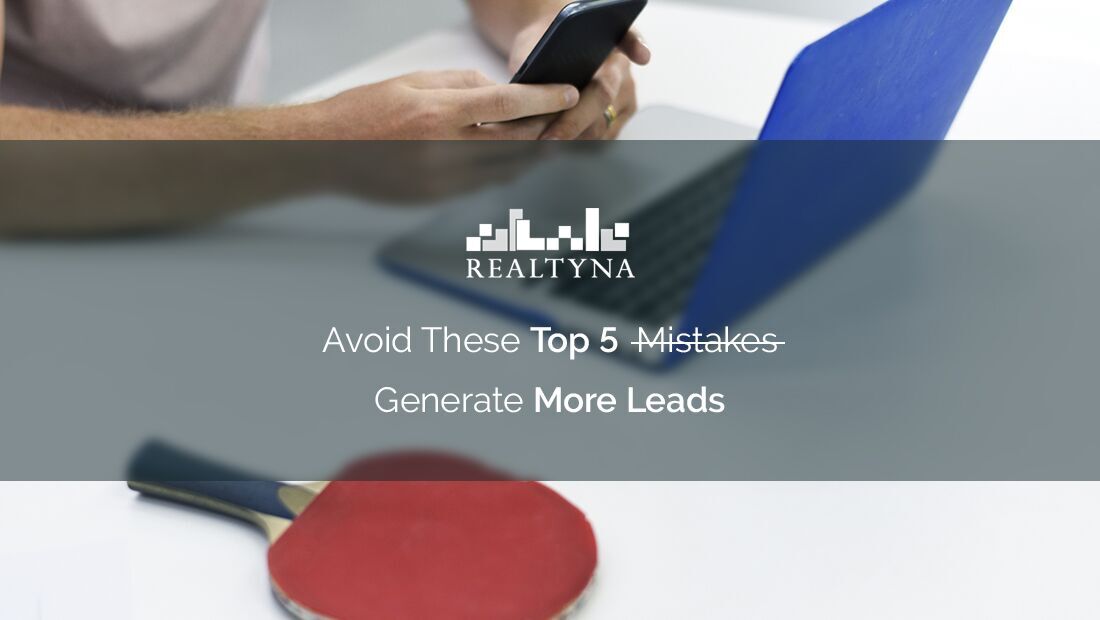 Avoid These Top 5 Real Estate Website Mistakes and Generate More Leads Today

Posted at 17:25h
0 Comments
In this article you will learn some common real estate website errors and how to avoid them.
Everyone makes rookie mistakes.
It's part of the learning process in real estate.
But some mistakes can have lasting affects on your business.
Avoid these top 6 real estate website mistakes and you will generate more leads today.
POOR SEO
It's a fact of life.
More and more home buyers are turning to search engines to look for properties.
This brings more property listings than ever to their finger tips.
But it also increases competition for sellers.
If your website is not ranking highly, you are missing out on leads.
So a strong, consistant SEO strategy is essential for your business.
The first step in this is organic listings.
Organic listings are preferred for SEO because they are more easily read by search engines.
They are also a short cut to provide more relavant content on your site.
In a few days you could have tens of thousands of new pages on your site with organic listings.
This level of content production simply isn't feasible with a blog.
Of course you need to think about URL structures and metadata too.
We have a complete overview of real estate SEO here: https://realtyna.com/blog/idx-seo-everything-you-need-to-know/
POOR WEBSITE DESIGN
Leads leave clumsy websites.
There is no sugar coating it.
So you need to make sure your website is clear and inviting.
Don't hide your property search on a separate page. Put it prominently on your home page. It should be the first thing your leads see when they visit your site.
This will encourage them to interact with your site and keep browsing.
At a fault, you can place a carousel of featured properties on your home page.
This will show your leads some of the beautiful homes available.
Luke's Tip #1: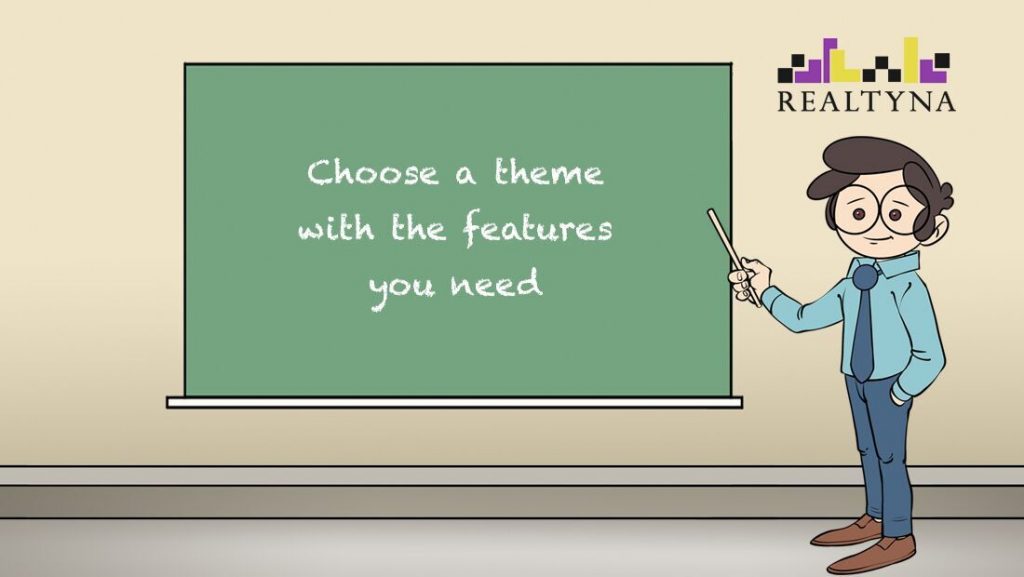 Realtyna offers a variety of themes. Each has a unique set of tools and features, including splash pages, video support, and header options.
Click here to view our available themes: https://wpl28.realtyna.com
And check out this full list of real estate website design tips: https://realtyna.com/blog/8-ways-good-real-estate-website-design-boost-business/
NO COMMUNITY PAGES
Portals such as Zillow, Trulia, and Realtor.com dominate online real estate traffic.
To compete, local agents and brokers need to specialize.
The best way to do this is to provide original content about the neighborhoods and communities in your coverage area.
You are a neighborhood expert. No one knows the comings and goings of your community like you.
You should leverage this knowledge with community pages on your site.
These pages should include the unique facts and amenities in each community as well as the properties available.
NO ORIGINAL CONTENT
But the best real estate agents go even further with their local knowledge.
Much of this can be reformated into a blog post.
Think about the top 5 front porches in your portfolio. I bet you could put together a list pretty quickly .
This information might not fit on a community page, but it's perfect for a blog post.
And it's the kind of information that attracts casual browsers.
These are the people who look casually at property information. Attract them to your site now, and they'll be more likely to remember you when it's time to buy.
Here's a full list of real estate content ideas: https://realtyna.com/blog/what-should-i-write-about-on-my-real-estate-blog/
NO SOCIAL MEDIA STRATEGY
If you are producing original content, it's important you take the next step. Share it on social media.
An active social media presence has three main benefits:
1) Share able posts travel further. The easier you content is to like, post, retweet, and pin, the more eyes it is likely to attract. Pretty simple.
2) It will help your SEO. Search engines now index Facebook and other platforms. And they are able to link these accounnts to your website. So the more active you are on social media, the better it helps your ranking.
3) It will boost your credibility in the industry. With more and more real estate transactions happening online, a strong web presence is essential. There is no better way to establish yourself as an expert than to demonstrate it on social media.
You should build robust social media profiles and include share links on your website.
Here are more real estate tips for Facebook: https://realtyna.com/blog/reasons-why-real-estate-agent-have-facebook-page/
and LinkedIn: https://realtyna.com/blog/7-years-why-every-real-estate-agent-use-linkedin/
These real estate website mistakes can cost you. But there is no reason they should
Avoid them, and you'll generate more leads today.