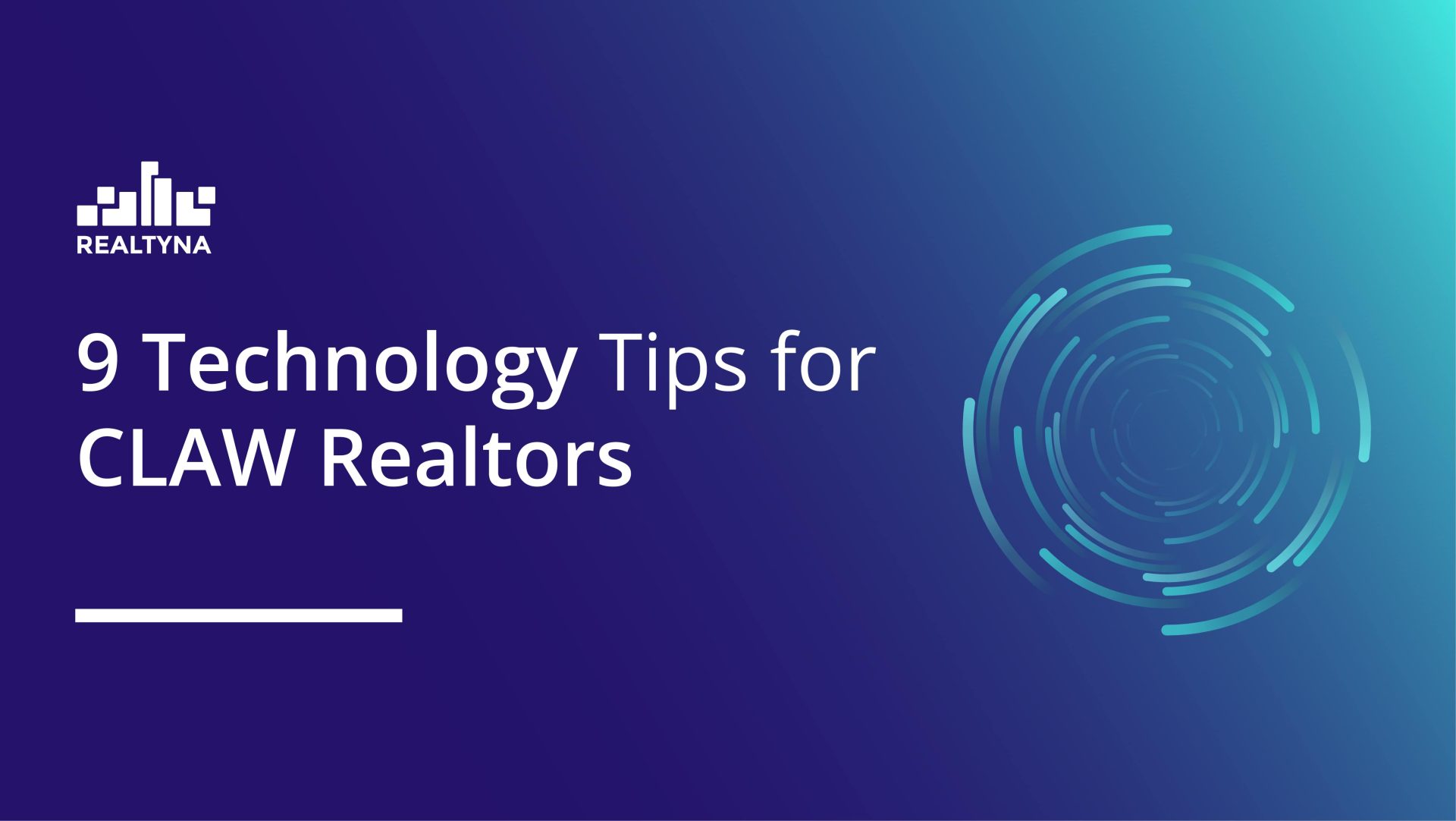 9 Technology Tips for CLAW Realtors
28 Jan 2019

Posted at 09:55h
0 Comments
The real estate industry is evolving fast. In Southern California, things may be evolving the fastest. It's to a point where Realtors say keeping up with technology is among their biggest challenges.
To help CLAW members stay ahead in the game, we've come up with 9 technology tips. This primer will introduce the biggest topics in real estate tech today, so you have what you need to grow your business. For daily technology updates and how-to's, follow the Realtyna Blog!
1) IDX Matters for SEO
IDX presents a huge opportunity for Realtors. It's a data-rich software system that can help your site rank highly on Google. By choosing "organic" or "indexable" IDX systems, CLAW Realtors can optimize online lead generation and ensure a strong return on their website investment.
2) Real Estate Is Entertainment
Real estate is a fast-paced, high-stakes pursuit that involves wealth and beautiful homes. In short, it's sexy. This presents huge opportunities for CLAW Realtors to create their own content. This content can generate new leads or become a secondary source of income. To get you thinking in this realm, here is a list of 15 content ideas that don't involve blog writing.
3) Your IDX Site Produces a Wealth of Useful Data
In addition to publishing data, your IDX site will produce it. Through lead capture and usage reports, your IDX site holds value information on your leads. To extract this data, we recommend Zapier. Zapier can connect your IDX site to hundreds of CRM, sales, and analytics applications where you can evaluate your data and improve decision-making.
4) Facebook Dynamic Ads Display in Your Leads' Newsfeeds
In 2017, Facebook introduced dynamic ads for real estate. With dynamic ads, users that browse listings on your site will see similar listings in their Instagram and Facebook feeds. For dynamic ads to work, you need to create a catalog of listings on Facebook. This can be tedious, so we recommend solutions that send IDX to Facebook automatically.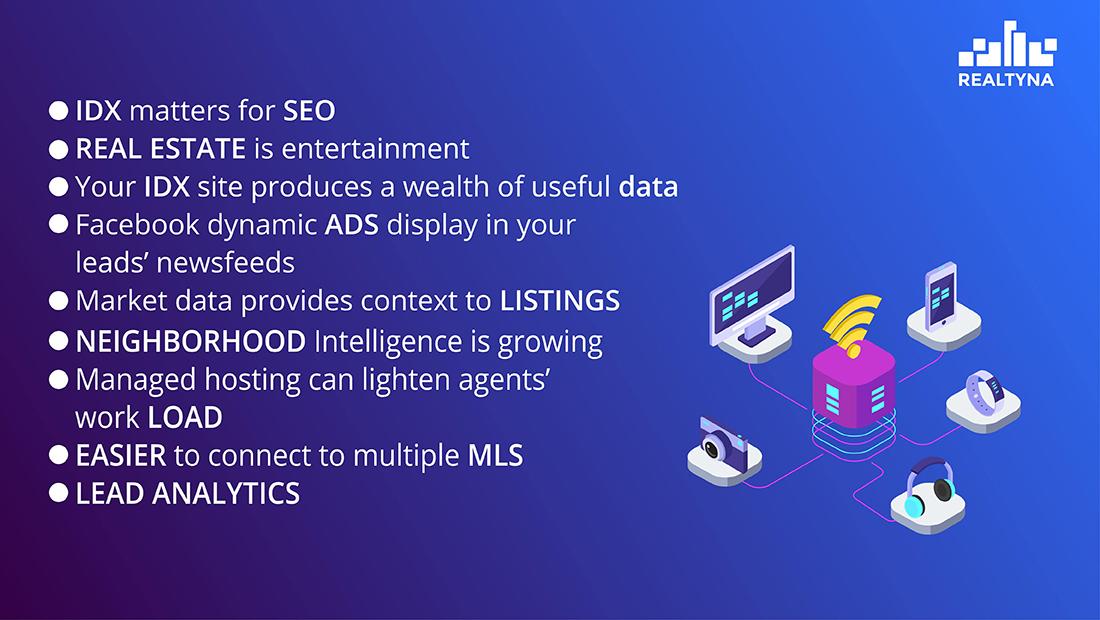 5) Market Data Provides Context to Listings
More and more Realtors are integrating market data with listings. This information provides context to listings and empowers clients. As premium content it also opens the doors to new business models and revenue streams such as memberships
6) Neighborhood Intelligence Is Growing
It's no secret that buyer preferences are changing. Today, more buyers want access to local amenities. This makes neighborhood intelligence highly valuable, especially for out of market buyers. If you can incorporate local restaurants, services, gyms, shopping, and nightlife options into your property map, you will have a leg up.
7) Managed Hosting Can Lighten Agents' Work Load
Managed hosting is web hosting that includes the services necessary to keep a website online. Managed hosting is attractive to many real estate agents because IDX is resource intensive. By hiring a hosting company to take a larger share of essential IT tasks, agents can focus on what they do best—selling homes.
8) Easier to Connect to Multiple MLS
Across the country, MLS are consolidating and standardizing. Mega MLS are growing, and most MLS now conform to the RESO Web API standard. This has made it easier than ever for agents to connect to multiple MLS and expand their service area.
9) Lead Analytics
As a data-rich industry, real estate has a long history with analytics. A new wave is turning this analysis on client data. Many IDX systems now offer Google Analytics type reports that provide usage history and statistics for the site. This data can help CLAW Realtors know their leads and better market to them.
So this is where we are in real estate tech. For more, check out How Does RESO Web API Work? and How to Connect a CLAW RETS Feed to a WordPress Website.
Watch our video: