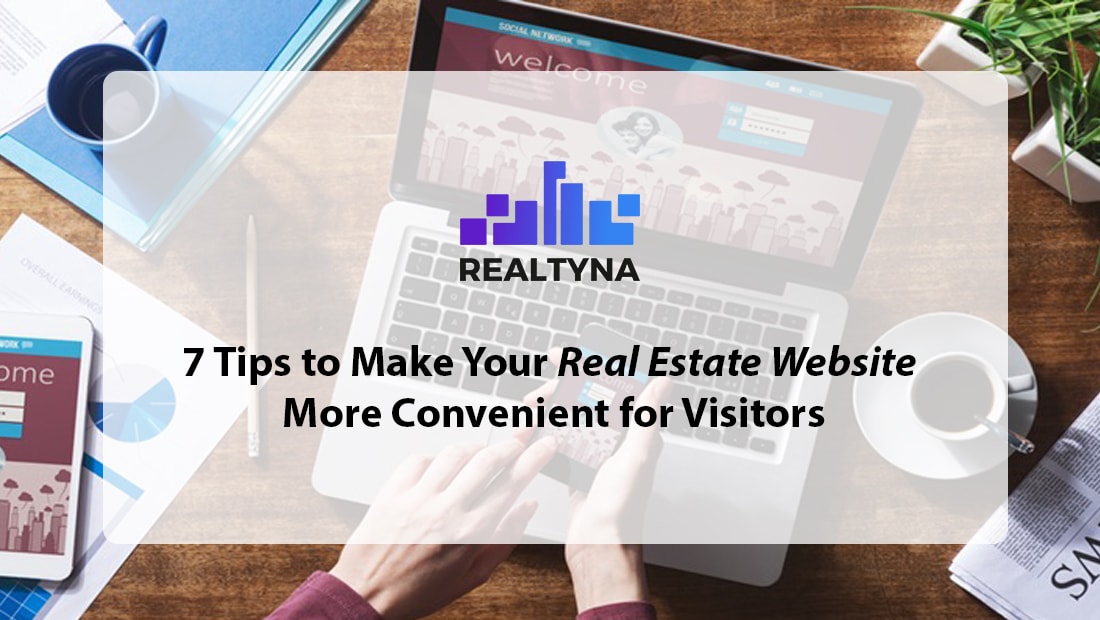 7 Tips to Make Your Real Estate Website More Convenient for Visitors
12 Oct 2019

Posted at 10:00h
0 Comments
Your real estate website as the collection of related network resources speaks a lot about you and your business. While you want to be successful, your main goal is to be focused on your prospects and customers and to build your reputation.
So, here are 7 tips for you to make your real estate website more convenient and user-friendly:
Database of Listings
Suppose you want to buy a house, would you keep browsing a website which has few listings? Of course no one would.
Therefore, the first thing you should start working on is your database of listings. Just think from the visitor's perspective. If you do not have enough listings on your real estate website, you will not be able to attract customers and generate leads. They will just leave your website and there is a great chance they will not come back again.
So it is high time for you to start displaying listings on your website.
Present Listings Properly
Another thing to bear in mind is to present your listings properly. It is more interesting for a user to browse your website if you have relevant details and powerful visuals. What I mean is to create many options for prospects. If your listings have thorough description such as information about the neighborhood, demographics or even schools close to properties, users will not have to search the information elsewhere and they will appreciate it.
And if you accompany a good description and relevant details with good quality photos, you will have a better chance to sell properties easier. Because according to the National Association of Realtors (NAR), 89% of home buyers find good quality photography useful for their house-searching process.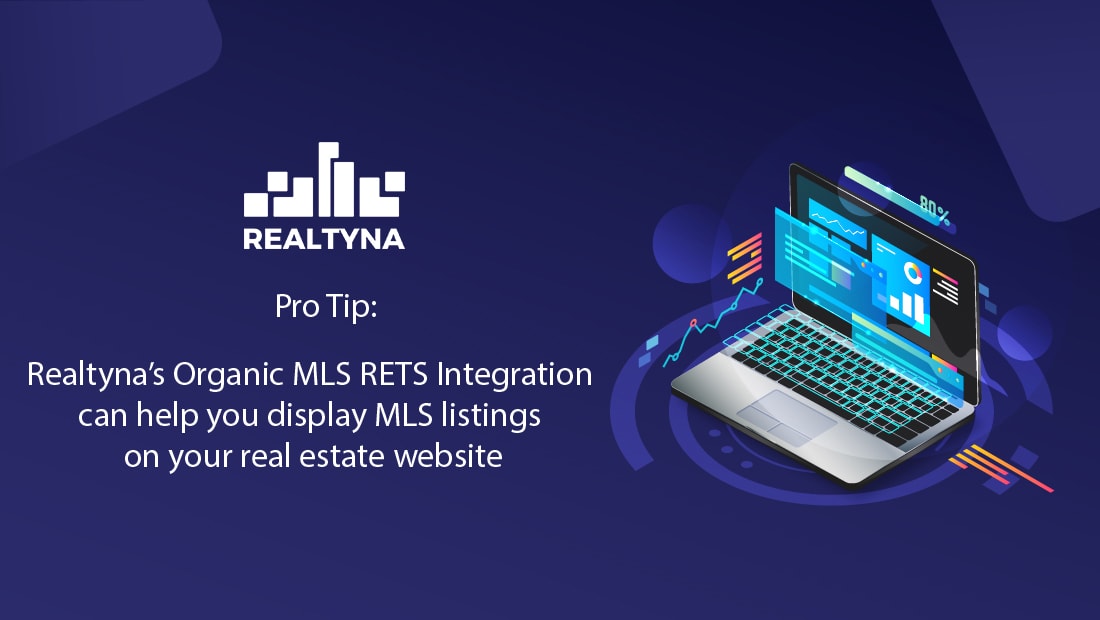 On-page SEO Factors
On-page optimization will help you to improve your service. Therefore, customers will be satisfied too. If it is too confusing, I will explain why on-page SEO factors (also known as on-site SEO) matter.
You should ensure that your real estate website and its content are well-optimized. Check the speed of your website and content quality. Always have structured data.
All mentioned above are visible to not only visitors, but also to search engines. It means that you can show your expertise and trustworthiness to your customers and, at the same time, take care of SEO value.
Website Design
There is no doubt that first impression matters. Your website design gives primary information to first time visitors about your business.
Moreover, good visual information is crucial for your website as sometimes visitors do not pay much attention to texts but they always keep their eyes on visual content.
By making sure you have a good website design, you will show customers your authority in an effective manner.
Clear Structure and Navigation
One thing that is also important is that your visitors should be able to use your website effortlessly. If it is too hard to navigate, no one will waste time and energy. Your prospects will not continue browsing.
Make sure you use suitable colors and easy-to-understand language and labeling on your real estate website. And once you set your design, do not change it frequently.
Visitors are more likely to appreciate easy, clear and organized website structure.
Mobile Compatibility
In the modern world, when most people use mobile phones more frequently than their laptops or PCs, if you want to be competitive, it is mandatory to have a mobile-friendly website. Moreover, as a result of implementing mobile-first index, in case of mobile compatibility, Google ranks your website higher.
Make sure that content and design of your website match mobiles. Therefore, the number of your visitors will grow and it will ultimately lead to increased customers and sales.
Online Contact Form
One more thing you can do for your customers is to give them a chance to get more details about the property they are interested in.
You can add a special form for visitors on your real estate website to ask you more information. In addition, you will not only help them, but also have their contact information. This will give you a chance to stay in touch with them and notify your news and offers.
In case you are interested to start your website, check the blogs – How to Choose the Best Web Development Company for Your Real Estate Website and How to Create a Realtor Website Using WordPress and RETS
And if you want to keep improving your website, you can see more tips here.