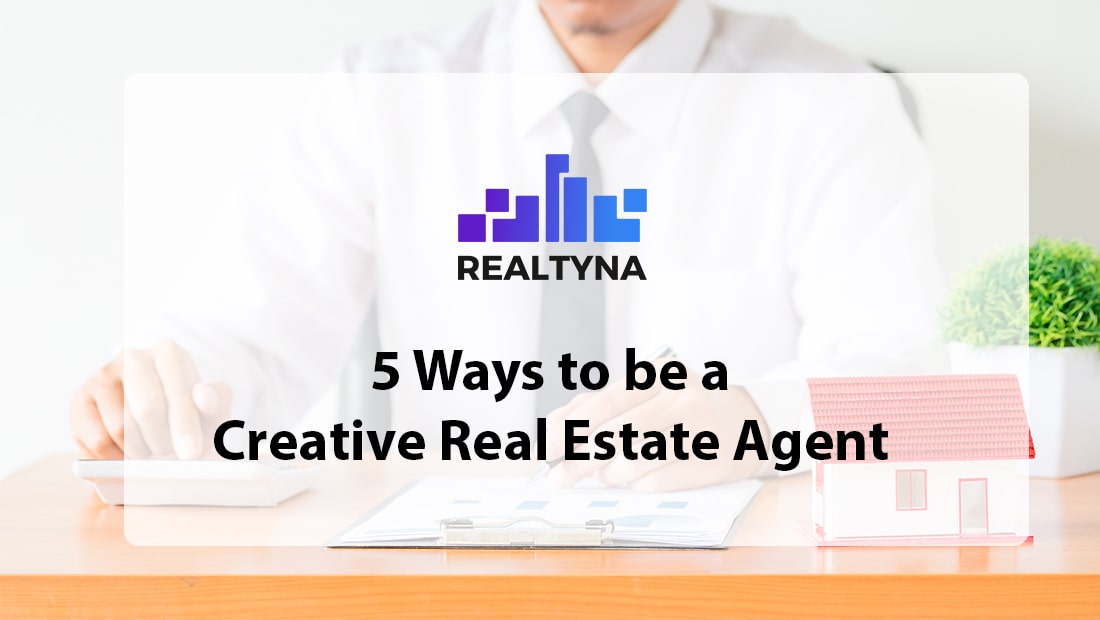 5 Ways to be a Creative Real Estate Agent
09 Oct 2019

Posted at 10:30h
0 Comments
Being a top producing real estate agent requires creativity and innovation.
Overview
Knowing the fact that the core of every business is to be passionate about what you are doing, some people do not pay attention to it. They try their best, spend a lot of money but still they are not as successful as they want to be. The question is – why? Because, they are not passionate enough about what they are doing. And therefore, in many cases, they cannot feel the needs of their clients.
If you love your profession and job, you are probably interested in every detailed aspect of it. And after you have this detailed information, you start to think from different angles. That is when the creativity comes. And creativity is the key to the goal of being distinguished.
As every field, the real estate industry also requires creativity. So here are some tips for you to be a more creative real estate agent:
Try Social Media
As today, everyone is attached to their phones and use it as a main source of information, social media is considered to be the best for building your reputation and promote your website at the same time. There is no doubt that every real estate agent needs to use social media. In addition, if you can be creative and attentive while using social media, you will easily stand out from others. Think about the content of your posts: they can be informational, tips for home-buyers, just some good pictures of properties or even contain blog links you have written recently. And it doesn't always have to be text. Consider videos, pictures, gifs and any other media you can manage to implement.
So, here are the social media websites that are popular and effective in the real estate industry:
Facebook
This website is the biggest social media site in the world with 2.4 billion monthly active users. Third of the world population spends an average of 35 minutes per day on Facebook. That gives you, as a real estate agent, the opportunity to not only introduce your business to a great number of people, but also advertise it and target to those who are interested in home-buying!
Instagram
This platform can increase your engagement thanks to the high quality visual content and user-friendliness. Besides, according to Statista, 60 percent of Instagram users have an annual income of more than 100 000 U.S. dollars. This means that there can be qualified buyers. So it is one of the best places to show off your listings in an effective manner, with quality photography and graphics.
Pinterest
For specific listings, Pinterest is a great website to provide images and information. With good visual information, Pinterest can drive traffic to your website and that's exactly what you need.
Do you want to know more about the platform? Then check Why Every Real Estate Agent Should Have Pinterest
Use Benefits of Email Marketing
Some people think email marketing is no longer effective these days. Interesting thing is, email marketing is actually super effective if you use it properly.
What is the idea of every commercial? To regularly remind your customers who you are and what you are doing. But as commercials are not considered to be low-cost, you can be tricky and try some other ways.
One of the advantages of email marketing is that it is cheaper and most people check emails daily. Besides, you can use an ESP (email service provider) and get more information about your customers' behavior.
So, imagine how creative you can be while sending emails to your customers. It can be newsletters, individual videos to each of your customers or you can even congratulate them on their home purchase anniversary. You do not have to be too promotional, just be attentive and they will definitely appreciate it. When the time comes and they start thinking about buying a new house or someone asks them to advice a good agent, guess who will be the first person they recall.
Before you decide to try email marketing, you can get introduced to Email Marketing Tips for Real Estate Agents to gain more knowledge.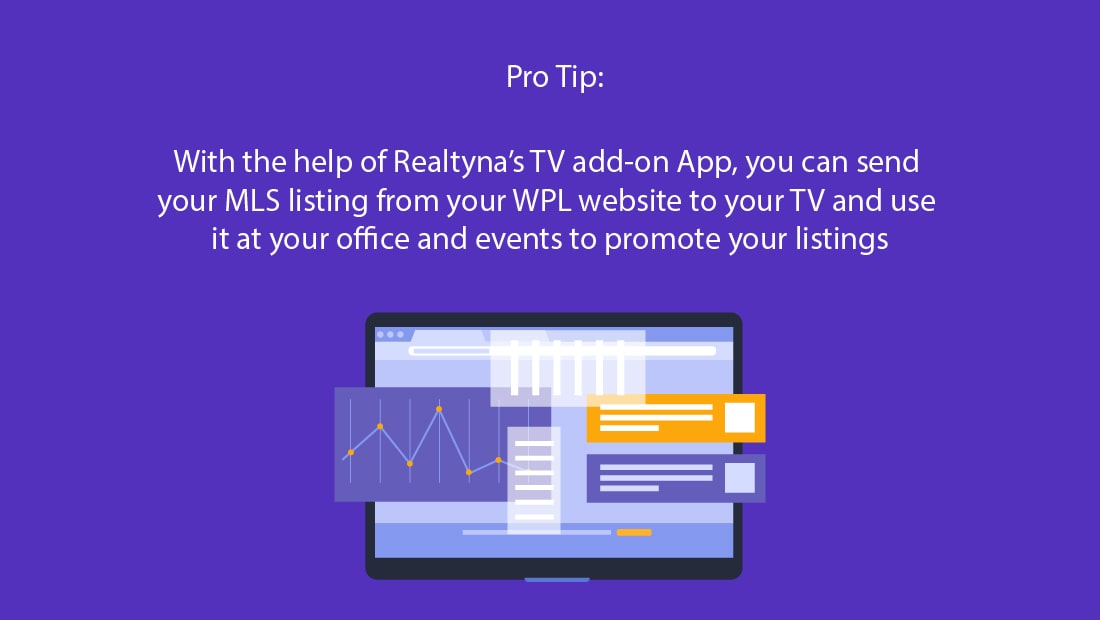 Create an Interesting Content
What do you think? Which type of description is better for your real estate listing – only formal characteristics of the property or detailed, individual and creative descriptions?
The thing while communicating to your client or prospect is to feel their needs and think about them individually. Try using creative descriptions for your listings and show off all the best amenities.
Also, do not forget about good quality photos or even videos. It is no surprise that visual information has a huge role in decision-making process. Bright photos taken from the right angle will definitely help you to sell your property faster.
And there is one more thing. You can record videos of yourself talking about a property or even real estate issues. Or if you prefer writing, try creating blogs about the area you cover, amenities of neighborhoods, interesting facts or even some tips. It will be much more interesting for your prospects to browse the website and you will generate your leads easily.
In addition, if you can afford, virtual tours of your property would be a bonus. Imagine how comfortable it is for customers to not only look at pictures but also see every corner of the house.
Find Your Niche
Do you know what is one of the most important things while becoming a professional? The answer is concentrating on details. It means that while doing your job, you have to choose your place because you may not be able to reach everyone.
Think about what you like the most in your job. You may find out that contacting to one particular demographic segment such as couples, extended families or even people with pets is more comfortable for you. Also, focusing on one particular neighborhood will give you a chance to study the area and all its amenities better. You can then contact local businesses and plan events together in order to promote your business.
Therefore, step by step, you will become an expert, you will have your niche and gain trust. That specific knowledge will give you the opportunity to be more creative and manage all your campaigns effectively.
Have a Good Office
As a realtor, you may have an office. Offices are usually a more formal place and important decisions are made there. For making this process easier, you can be creative and design your office as you think it will be more comfortable for clients.
Everyone knows – first impression matters. With the interior of your office, you show your attitude towards your clients and your job. Try and come up with some ideas about decorating it in an interesting way. You can use your previous experience with your clients and express it with pictures. Also, you can make a corner of your certificates to indicate you are trustworthy.
One thing to take into account is that when clients are waiting for you, they do not have anything interesting to do. Of course you do not want them to be bored. One way out may be to install digital screen in your office and display your listings there. With this method your clients will comfortably spend their time and will introduce to your listings in details. Who knows, they may even find their dream property there.
So, if you have not decided yet, it is the right time to turn on your creativity and use these methods to become the best in your coverage area.
In addition, if you want to know more about advertising too, you can check – How to Advertise Your Property?