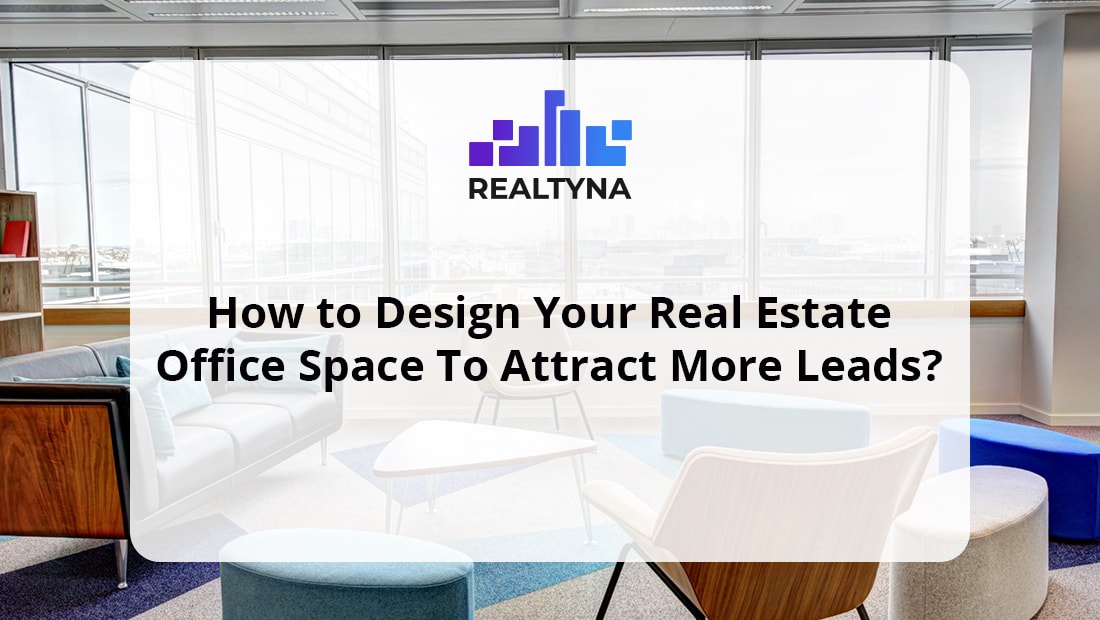 How to Design Your Real Estate Office Space To Attract More Leads
29 Aug 2019

Posted at 10:00h
0 Comments
Every successful businessman will tell you that the real estate field is all about marketing. Whether it's your company image, your reputation or the area you work in, specifically your real estate office where the most important stuff happens- the contract deals. But here is the thing about office spaces- they're not always as welcoming and comfortable as they should be.
Speaking from personal experience, when I enter office spaces, I often feel pressure. I feel uncomfortable and want to leave it as fast as I can. I'm sure I'm not the only one feeling that way. Why do I or many other people feel that way about offices?
Well, office spaces are already a stressful place- people make their most important decisions here. In the case of the real estate market, it's buying or selling a house. Add an unwelcoming design and you will get the worst scenario- the clients like me feeling anxious. Believe me, it will affect our decision-making process.
Nowadays, the majority of businesses are focused on their digital presence and that's the right mindset. Businesses are all about websites and applications nowadays. That's why people use different solutions to build websites and applications. For more information check out WPL.
But it's not the right decision to neglect the place that is a visual representation of your company, your brand and yourself. Let's be real, your digital presence will bring you leads and boost your brand reputation but it's your office area where your clients will end up in to make a deal. So, considering this fact, it's important to create a visually stunning picture for anyone who walks through the doors of your business.
If you walk in the offices of the big, renowned international brands you will see the amazing attention to detail. Whether it's color coordination or consistent design style but it all screams this company is a successful one.
So, how can you create a real estate office design that will be both comfortable for your clients and look professional?
Add Warm Colors to Your Office
Yes, color coordination matters. As weird as it may sound many research verifies this information. We react positively to the neutral but warm color palette. It calms us down and makes us feel like we're home which means we feel safe and secure.
Shift Your Attention to the Details
As already established, the warm and neutral color palette is a preferable option for a real estate office design. But how can you make your brand distinguishable from other companies that may or may not use the same color palette? The answer is to pay attention to the details. And by details I mean paintings, cushions, pictures and other decorative accessories that will help you to stand out.
You can hang the pictures of you and your clients in front of the sold house; or you can hang a map and pin the areas of your listings. It will be both informational but also an interesting design decision. Many marketers suggest adding your logo to the cushions to make this tiny detail stuck in your clients' minds.
Use Digital Screens And Display Listings in Your Real Estate Office Design
What is Realtyna's TV App? It's a new solution that helps you showcase listings from your WPL website to your TV by using Smart TV systems like Apple TV. If you want your website's listings to be displayed in the lobby of your office, or at an event like an open house, you need the TV add-on. It sends a direct and clear message of what the company is all about. It's a relatively new marketing tool but it already checks all the boxes:
It's flexible- It switches regularly between listings, creating rich and interactive visual imagery.

The message gets easily stuck in the consumers' brains. Let's admit it, this is the dream of every marketer.

It helps customers become more informed. Consumers nowadays are very tech-savvy and information hungry. We want to make deliberate, informed decisions. TV apps allow customers to get the general idea of your brand, your goals, and values before they purchase something.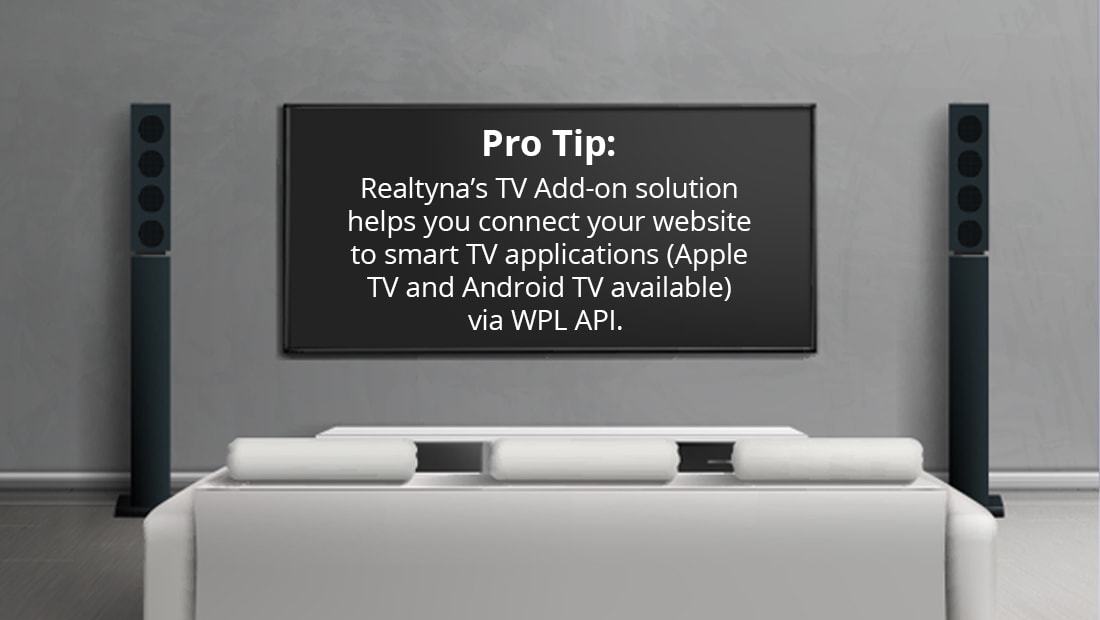 Create a Space Where Your Customers Can Wait For a Meeting
We all had an occasion when we needed to wait for the meeting in the office and sometimes there was no space specifically for this occasion or simply you couldn't find a chair. This creates a huge problem, we get easily annoyed and emotions cloud our judgment.
In order to create a stunning first impression, create an inviting and comfortable office where clients can wait for service or a meeting. You can set a digital screen with your custom TV app here, so the clients can read information about you or your listings. It helps you become an ethical brand because you help customers make an informed decision.
P.S have an additional question about TV ADD-On? Check out this article 6 Ways You Can Benefit from Realtyna's TV Add-on.