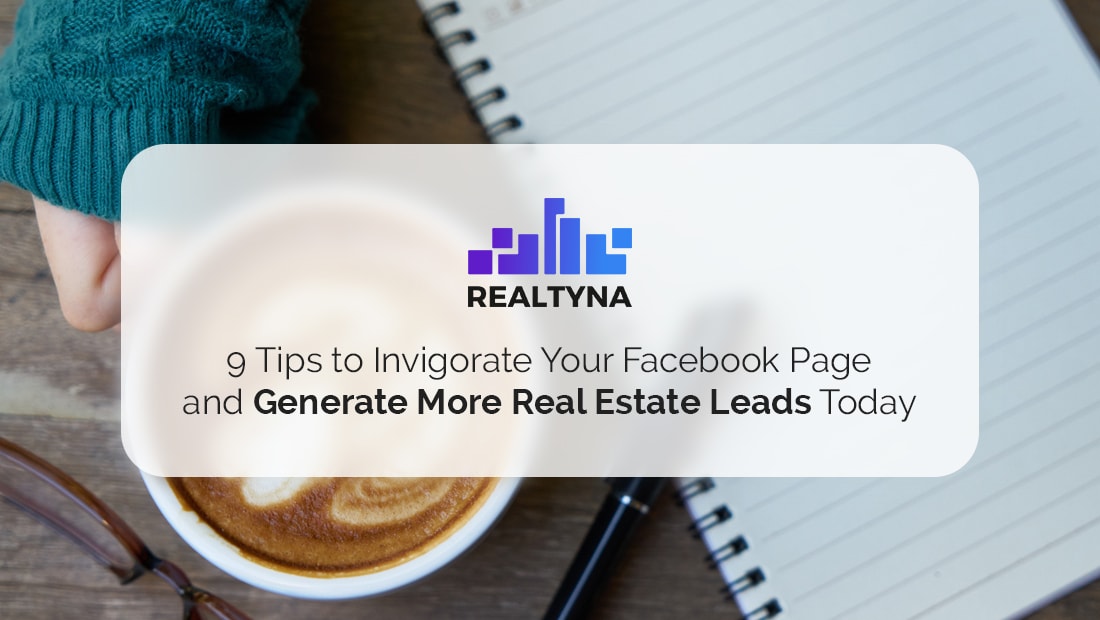 9 Tips to Invigorate Your Facebook Page and Generate More Real Estate Leads Today

Posted at 10:21h
0 Comments
Facebook can be a valuable platform for real estate agents. You can use it to promote listings and content. You can also use it to develop a specialty and build a brand. But many people don't. Whether it's due to a lack of know-how or time, too many agents let their Facebook page sit static.
No more. Here are 9 tips to invigorate your Facebook page and generate more leads today.
Complete Your Profile
Start with what's simple. Complete your profile. Your profile is how you introduce yourself to leads. It's the foundation of your page. You can have strong content and sharing, but if your profile is weak, very few leads are going to come back. Include as much information as possible in your profile and use a professional headshot. You should also think of a consistent brand theme and integrate elements into it, such as the banner image and the about page. For more, check out our blog post on how to create a strong bio for your real estate website and social media.
Use Images and Video
It's no secret that social media posts with visual content are the most popular. So use images and video as much as possible. Try to keep a dynamic list of photos and short videos you think are worthy of a post. These can be images and snippets you collect at showings or around town. Match them with content you've produced separately or develop new content around them. Keep feeding your list and you'll never run out of shareable posts.
Develop a Content Niche
The real estate industry is competitive. So to stand out you need to differentiate yourself from everyone else. The best way to do this is to narrow your business focus and specialize your marketing. Your Facebook content should follow from this. Try to develop a niche and build an expertise in one aspect of the real estate industry. If you succeed in this, people are going to know they can come to your page for certain types of content and they are going to do it more often.
Build a Network
Don't forget that Facebook is a social platform with dozens of communication tools. So use it to stay in touch with some people. Create a list of people related to your work that may be able to provide referrals. Then use Facebook to stay in touch with them and build out a professional real estate network.
Use Dynamic Ads
Most agents are aware that they can buy ads on Facebook. But many are not aware that Facebook can read from your IDX site and generate ads for users based on their search history. These ads display in their Facebook and Instagram feeds and they provide a way for you to market to real estate leads even when they are not on your site. Realtyna offers this service to Organic IDX and Organic RETS users through the Facebook Add-on.
LUKE'S TIP: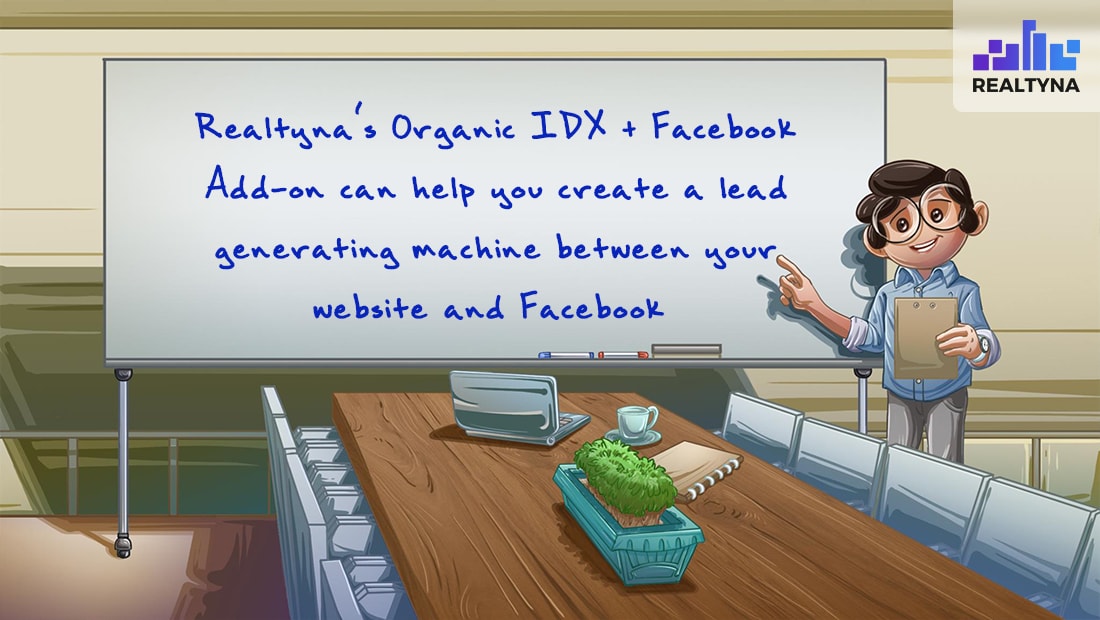 Provide Statistics and Analysis
As a real estate agent you have access to more housing market data than virtually anyone else in the country. You can use this data to demonstrate a real estate expertise. If you notice a trend in the market, read what else has been written on it, then post your take. More and more homebuyers are asking for market data to help inform their decision. If you are able to provide it, you'll have an edge.
Leave Comments
Don't forget to engage. If you read another post you like, show some love in the comments. It's a good way to build a connection and expand your network.
Facebook Live
Facebook Live is a really interesting tool for real estate agents as it can enhance many of your other lead generation strategies. Or it can fill the gaps where your strategies may be weaker. If you need quick visual content, consider a live home tour. If you need a new platform to demonstrate an expertise, consider a live talk or series.
Use Polls and Contests
People like expressing their opinion. If you give your leads a chance to do this in a social media post, they are more likely to engage with it. Think of some "best of" lists from your property portfolio. Create polls or contests around them then post them to Facebook.
Have feedback on our blog? Leave us a comment below. Or for more real estate marketing tips, check out Old School Real Estate Marketing Tools that Still Work.