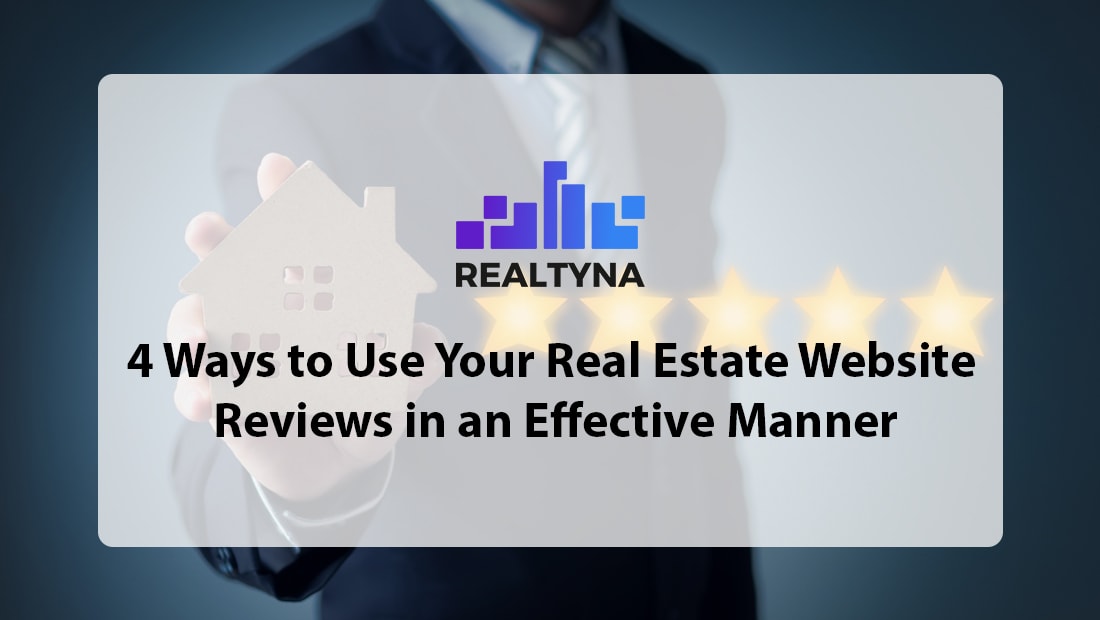 4 Ways to Use Your Real Estate Website Reviews in an Effective Manner
13 Nov 2019

Posted at 10:30h
0 Comments
As a real estate agent, you will definitely have to work hard to promote your business. Although there are plenty of ways to do it, an indicator of how you perform your job are your reviews. After introducing websites such as Yelp and Tripadvisor, reviews became a major factor to attract customers in every business. In fact, as one study shows, 91% of customers believe in online reviews as if they are personal recommendations.
So, if you want to find out more on how to use your real estate website reviews in an effective manner, or why do you need it, here are some ways and reasons:
You Can Gain Trust
If you want to develop your business steadily, you definitely know that clients' trust is the key to this process. It is especially important for professionals working in the real estate industry. To show your expertise and, at the same time, gain trust, reviews are the best way. People appreciate when they see not only companies advertising their products and services, but also reliable testimonials of real people. Having reviews on your website is not enough, though. Claim your reputation by responding to them. Quickly answer to not only good reviews, but also bad ones to show you are responsible for all of your service and even mistakes.
Constantly Improving Your Service
The next benefit you can get from having reviews is the opportunity of constantly improving your service. Sometimes you may not notice the flaws of your service but clients always will. Of course there can always be a client who is not satisfied with your service despite your effort. But, on the other hand, there are the clients who indicate pros and cons of your business in detail. That is when you can concentrate on improving your service and, therefore, developing your business. Besides, you can always get the data out of your reviews and use it in the future for remarketing. It can be demographic or even about their online behavior.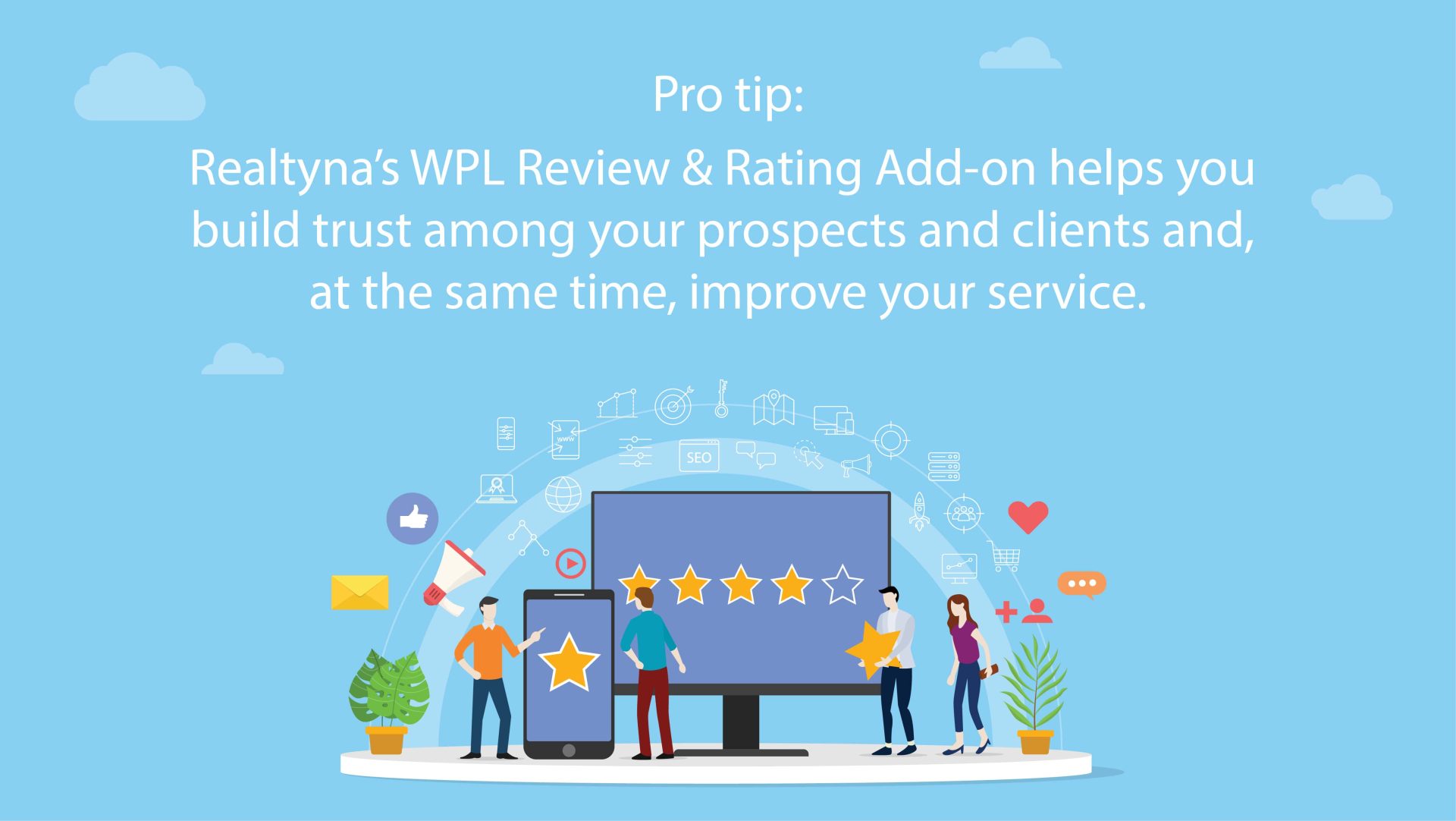 It Can Bring You More Clients and Leads
Word-of-mouth – exchanging information between people about their previous experience – takes place in the real estate industry all the time. It means that your client's opinion towards you indicates the potential number of your prospects too. And according to the study mentioned at the beginning of the article, word-of-mouth is as effective and reliable for the prospects, as reviews. Other than that, you can always use the best testimonials for promoting your service. You can choose some of good reviews, contact them and ask if they are willing to tell their experience and detailed opinion towards you. You may even be able to record a video of your client talking about all of this and place it on your real estate website.
You Can Be More Visible
And the last, but probably one of the most important reasons why you should have reviews on your real estate website is that it can be more visible and visited. It may seem quite confusing, but let me explain: in order to rank higher and get more traffic on your website, you need to pay attention to SEO. There are many factors that can affect SEO value. One of them can be having reviews on your website. Search engines trust consumers more than your business. If your clients check your reviews and find it reliable, it gives you more traffic. And the higher the unique traffic is, the easier it is for you to rank on search engines. Besides, ranking depends on using searchable keywords. It is not surprising that reviews left by clients are always full of keywords that, again, increases SEO value.
Few Final Words
Now it is clear that having a review section on your real estate website is the best way to promote your business without much effort. Instead of telling people that you are the best, let your clients do it in a better way. Therefore, you will be able to show your expertise and achievements, be trustworthy and more visible and constantly develop your business.
In order to know more about promoting your website and business, check the following blogs: