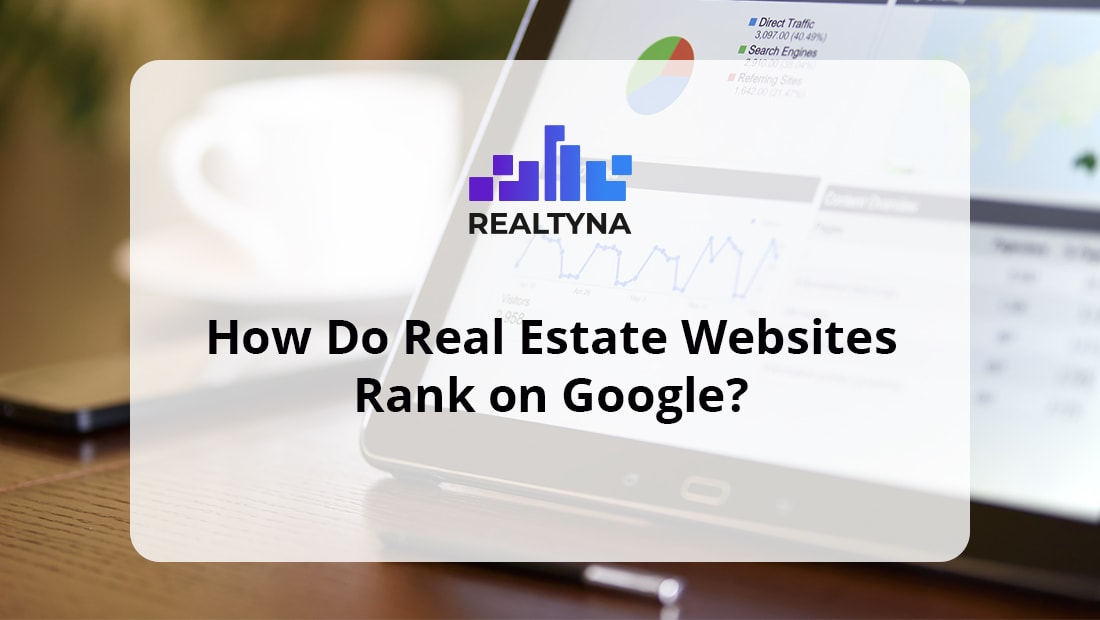 How Do Real Estate Websites Rank on Google
27 Sep 2019

Posted at 10:30h
0 Comments
Every real estate website owner's dream is to be ranked at the top on Google. But here is the thing, the road to success is full of trials and errors. There is no definite recipe. It's more like the process of cooking where instead of following the recipe step-by-step you need to improvise. Add one ingredient, taste it, if it is no good, pull it back out and on and on until you get the result that satisfies you.
So with that in mind, remember that in order to be recognized by Google, you need to try different techniques. Finding a perfect combination for your brand isn't a fast process. In this blog, I will help you create a base for this "ideal" combination. Here are the things you need to consider in order to be recognized by Google and ranked as a top website:
Keywords for Your Real Estate Website
Yes, the keywords you're using will determine how Google sees your brand. Depending on what type of keyword you're choosing, your audience will be very different. Experts suggest using more specific and targeted keywords. For you to be able to do that, you need to know the community and the location you're working in. What do people search in this specific location you plan to open a business in? So, the first thing you need to do is to get more familiarized with the searches within this specific location. For more information on how keywords work, check out this article How to Use Google Adwords in the Marketing Field for Your Real Estate Brand?
Social Media Presence
As already established, you need to know the audience you're working with. So, what are the methods that will help you to get acquainted with your potential clients? Well, social media is one of the most common ways to do that. Whether you want to target an audience with Facebook ads or just participate in the local Facebook groups, either way, you're building traffic back to your website and generating more leads. Which is a plus for Google.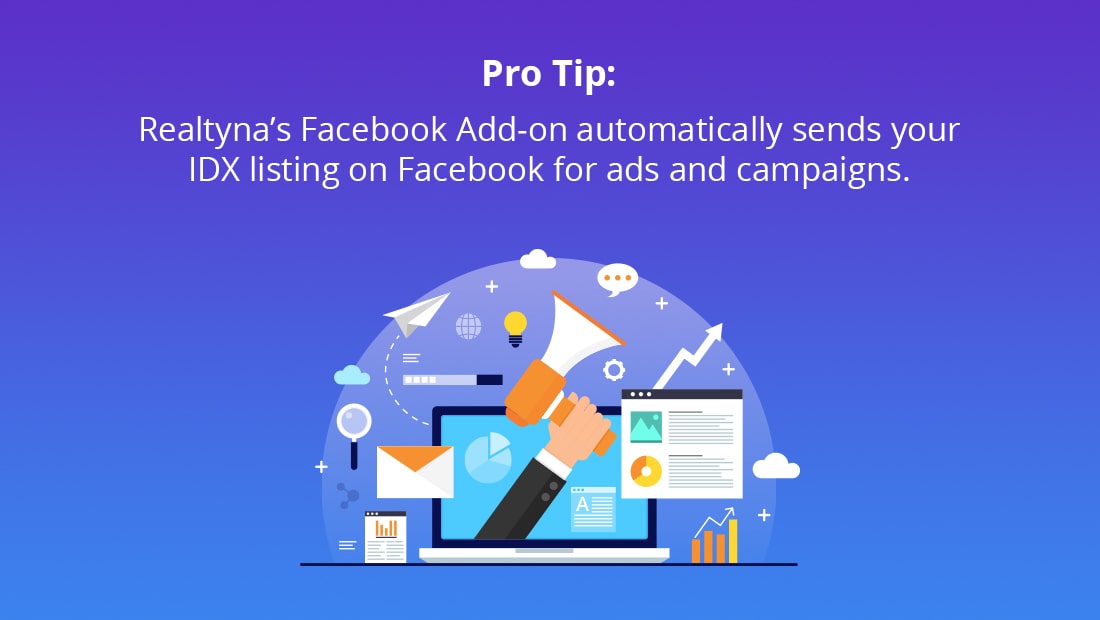 Create a Valuable Content for Your Real Estate Website
Google loves when websites contain content. The more, the better. But, on the other hand, the website owners make a big mistake by creating content for the sake of the content. Yes, you're seen more on Google but think about this for a second. Is the content you're creating targeting your potential clients? If it's invaluable or over promotional, it will annoy your customers and subsequently, they might even abandon your website. So, you need to find a middle ground. Create diverse, unique, informational and promotional content relevant to your audience.
Organic RETS
Organic RETS, unlike other non-organic, framed solutions, allows you to display your property listings as indexable pages on the real estate website. What does it mean? It means that with Organic RETS, your website is more likely to result when a user runs a search. Why? Because Google prefers indexable pages. By using Organic RETS, you'll boost your SEO.
Reviews
Why do reviews matter for your website? Because it's a sign of quality. Good reviews show potential customers that you are the brand they can trust. By adding a review option on your website you're able to generate more views. How? Well, we all know that Google reviews are the criterion we estimate the performance or the service of the brand. It applies not only to Google reviews but to every kind of review. We as consumers, only visit trustworthy websites. Imagine that your real estate website has tons of good reviews, your traffic will skyrocket. And, as a result, you'll be top-ranked on Google.
P.S do you want more? Check out this article How to manage your online reputation as a real estate agent and SEO in Action: How to Increase your SEO on your WordPress IDX Site.